Electric Vehicles & How Far They Can Go: Road Trip with the 2022 Chrysler Pacifica Hybrid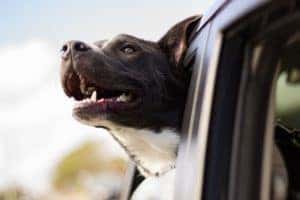 It's summertime! There's just something about long road trips with family, sometimes even with friends! The planning stage may always be a bit rough, but the long-term members are worth it. We at Landers Chrysler Dodge Jeep Ram of Norman, Oklahoma want to help with the planning process for your next trip! The more the merrier, so make sure your vehicle has plenty of space for each passenger and their luggage. For this trip planning, let's use the 2022 Chrysler Pacifica Hybrid as our vehicle of choice. 
Or see our entire SUV & Van Inventory here.
The 2022 Chrysler Pacifica Hybrid is a minivan that takes the most awarded minivan to another level of efficiency. The total range of the Pacifica Hybrid reaches 520 miles. But for reference, how far is that? 
Read more about the 2022 Chrysler Pacifica Hybrid.
For a more direct starting point, we will be using the Landers CDJR Norman lot as our starting location. We are located at 481 N Interstate Dr, Norman, OK. Keep that in mind when planning your own trip, as the distance may be different for you if your starting point is at your house or even somewhere else like the University of Oklahoma. 
Speaking of the Sooners, OU is roughly 3.2 miles away from us. That's a little over 81 round trips from Landers to OU before you have to pull over to recharge or get gas. 
That's just a starting example. Let's discuss some possible road trip options to take your 2022 Pacifica Hybrid. 
Find a charging station on the route beforehand.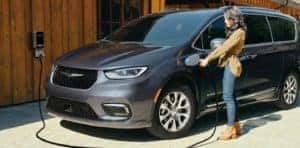 Oklahoma
Let's start with trips a little closer to home. With gas prices on the rise, it may be beneficial to research places within the state. Oklahoma itself is only about 231 miles from the northern part to the opposing southern border. Lengthwise, the Sooner State is 478 miles from east to west. Both are feasible within the Pacifica Hybrid's max range. 
For starters, a day trip can be made to the Martin Park Nature Center. Open from 5 a.m. to 9 p.m., the park offers an educational atmosphere that offers hands-on learning about local environments for all ages. The distance between the lot and the Nature Center is 34 miles. That's 15-day trips to the Martin park before you'll need to recharge and fill up. 
Looking for other day trips? We have a longer list for you to look at and a list of Oklahoma spots for Auto-Lovers! 
St. Louis 
Saint Louis has an abundance of things to do. The city is 513 miles away from Landers, perfectly within the total range of the Chrysler Pacifica Plug-In Hybrid. Numerous charging stations are scattered throughout the big city for easy access wherever you are. 
Making a trip to see animals that the family doesn't see every day is always a safe choice for road trips. The Saint Louis Zoo is an excellent pick to add to any family's future road trip list. The zoo is typically open from 8 a.m. to 5 p.m. Check the special hours during your planning phase. While admission into the zoo is free, you can pay extra for events. Some examples include 
Sea Lion Show for $3.95

4D Theater for $3.95 for members and $4.95 for non-members

Dinoroarus for $5.95, and more! 
Once you make your way to the St. Louis Zoo, there are two electric charging stations in the parking lot for your convenience! 
Carlsbad Caverns National Park
If your road trip crew is older, then an expedition to the Carlsbad Caverns National Park is our suggestion. The Carlsbad Caverns in New Mexico are known for their dripping rock features and cavern formations. There are two main routes between Landers and the Caverns, both ending up being over the Pacifica Hybrid's range by a handful. Good news though! There are 13 charging stations in Lubbock, Texas which are on the way. Find out more on the Carlsbad Caverns National Park website.
Need road-trip tips and tricks? Check out some of our other blogs to help!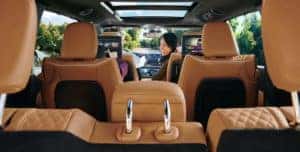 We at Landers CDJR of Norman want you to have plenty of safe and enjoyable adventures! 
What is your favorite road trip destination? Let us know in the comments!