Places to Off-Road in Oklahoma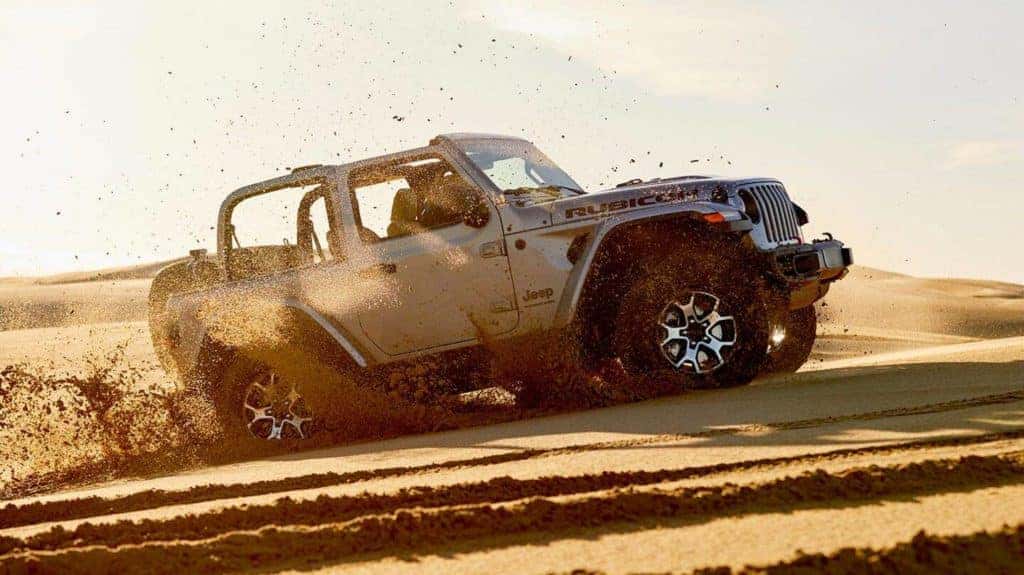 If you've ever owned a Jeep, you don't need anyone to tell you that the Jeep Wrangler is the ultimate off-roading vehicle. You already know all about its go-anywhere, do-anything capability; aggressively adventurous design, off-road safety technology and trail-rated status. Oklahoma is a fantastic place to own one too, because of all the diverse terrain and natural outdoor playgrounds available to us. At Landers Chrysler Dodge Jeep Ram of Norman, Oklahoma, we have a Jeep Wrangler available to turn you into a weekend warrior! Click here to view our current Wrangler models.
Disney, OK
Ready for a road trip? Hop in your 4×4 and head up to Disney, Oklahoma for some of the best trails in the state. Be sure to take your camping supplies, because you won't find any hotels or modern luxuries there. What you will find is world-class rock crawling and off-roading. Most of the fun happens around Grand Lake, which can be accessed in a number of different spots. If you stop in one of the local Disney businesses, you can pick up a $5 map of the area's public trails. Pretty cool, right? Disney is such an ideal spot for off-roading, it's a Jeeper's…well, Disneyland.
Sundog Trails
If you'd rather stay a little closer to home, you can't go wrong with the Canadian River. It can be a little tricky to find access spots, but there's a neat pay-to-play park called Sundog Trails in Lexington, and it's definitely worth checking out. The trails are a lot of fun with a variety of terrain to tear up including forest trails, play areas, mud pits and a sand drag track. All types of off-road vehicles are welcome, so load your dirt bike in the back of your Jeep and hit the trails! You can also camp, swim, and hang out on the sandy beaches. Oh, and your pets can come too—just as long as they behave themselves!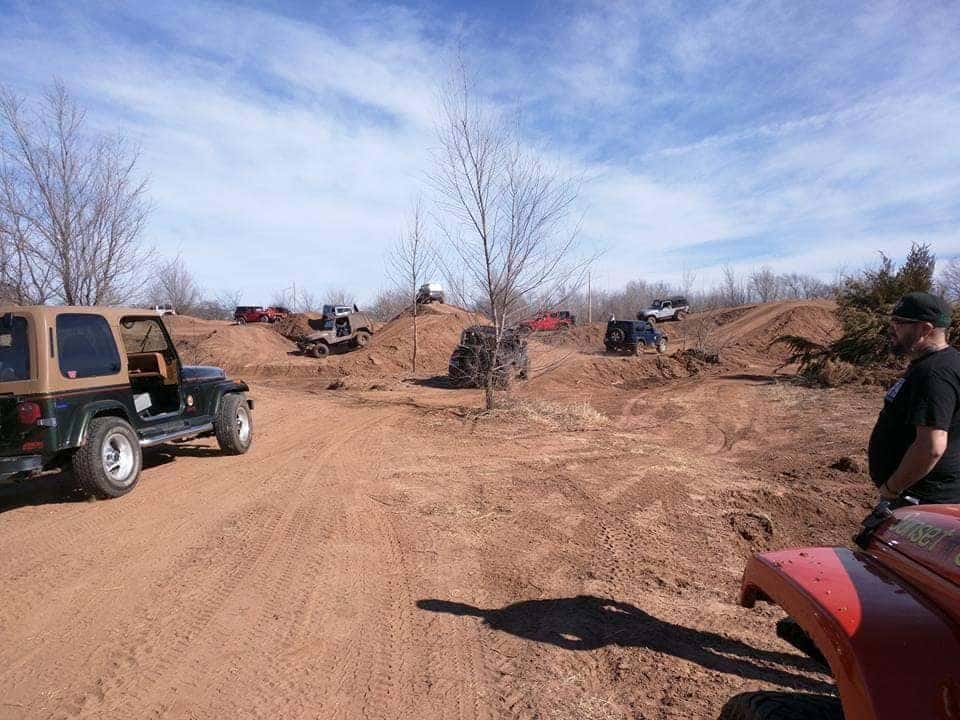 Ouachita National Forest
The Ouachita National Forest is quite sizable, covering 1.8 million acres in Southeastern Oklahoma and Central Arkansas. As you can imagine, the forest is used for a lot of different things from nature preserves to water sports to trail riding. This place has a lot of clearly-marked trails ranging from beginner to more advanced. Because of that, it's a great place to go if you have a new Off-Highway Vehicle (say for example, the all-new Jeep Wrangler), that you want to test out for the first time. But it's also great for experienced offroaders, because you have a lot of area to cover. You definitely won't have to worry about getting bored or running out of trails while you're there.
Rush Springs Off-Road Park
Rush Springs Off-Road Park is located in Pineville, Missouri and offers over 70 miles of off-road trails for any experience level and all types of vehicles. They even offer Jeep tours and driving lessons. Rush Springs is open every day from 10 am – 6 pm. There is even a dirt drag racing course for you to see how the new 2.0L turbo engine performs. If you like mud puddles, Rush Springs offers "Area 51" with several puddles in succession for an awesome splash party. 
So there you have it, adventurers. Now you have some great places to start with, so you can do all the rock crawling and water fording your heart desires. The only thing you're missing for the ideal 4×4 off-roading experience is a new 2020 Jeep Wrangler. At Landers Chrysler Dodge Jeep Ram of Norman, Oklahoma, we would love to show you all the fun you can have with the ultimate adventure-mobile. 
Get directions to Landers Chrysler Dodge Jeep Ram of Norman