How to Pack for a Lake Trip | Landers Chrysler Dodge Jeep Ram of Norman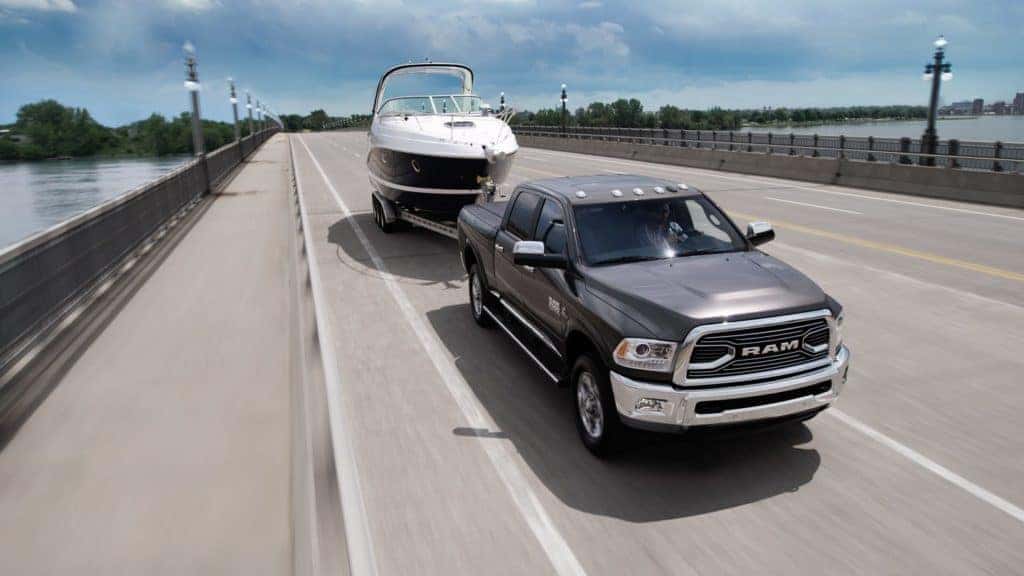 We're finally nearing lake season again, which means boats are purring, inner tubes are being inflated and everyone's stocking up on sunscreen. There's nothing quite like heading out to to the lake with your crew. Even the drive feels magical with the impending promise of fun in the sun. Whether you're loading up a Jeep Wrangler or hooking the boat up to your Ram 1500, there are a few essentials you should always have on the list. We came up with some of our lake trip must-have items to share with you below.
Clothes. We know you (hopefully) don't need to be reminded to take clothes to your lake weekend, but we thought you might appreciate a few pointers on what to include. Be sure to pack both warm and cool-weather clothing — even in the summer, lake temperatures can drop quite a bit in the evening. Take different types of shoes for different activities, too! You probably won't want to be wearing flip-flops on your hiking adventure, and you won't want to wear hiking boots on the sunset boat ride. Of course, remember to pack swim clothes like bathing suits and cover-ups, along with hats or visors and to protect you from the sun. Grab those sunglasses, too!
Cooler. This is an important one. It's always a good idea to have a cooler and ice with you to take on the boat, to the beach, or wherever the day takes you. You'll definitely want to have water bottles on-hand when you're out on the lake, especially if you're spending most of your day out there. Pack some sodas and beers or whatever your heart desires, too — just don't forget the water and ice!
Snacks. Be prepared to fuel up, too! Even if you're not skiing, swimming or hiking along the lake, the sun alone can wear you out. If you don't have some snacks on-hand, you might feel your energy start to wane halfway through the day. It's not always easy to make the trek from your boat to the lakehouse, and it's not always convenient to make a trip to the marina. Include some salty goodies like chips for electrolytes and an easy protein-heavy snack like peanut butter. For lunch, bring some sandwich fixings and let everyone assemble their own — just wrap everything in plastic!
Sunscreen. Speaking of the sun, you can't forget to protect yourself and your squad from those harmful ultraviolet rays. Pack sunscreen with a high SPF, even if you're working on your tan. Remember to apply it about 30 minutes before you head outside, and reapply regularly. Reapplying is just as important as applying the first time, so don't get so caught up in the fun that you forget. A killer sunburn can ruin a great lake weekend, so it's best just to avoid that altogether.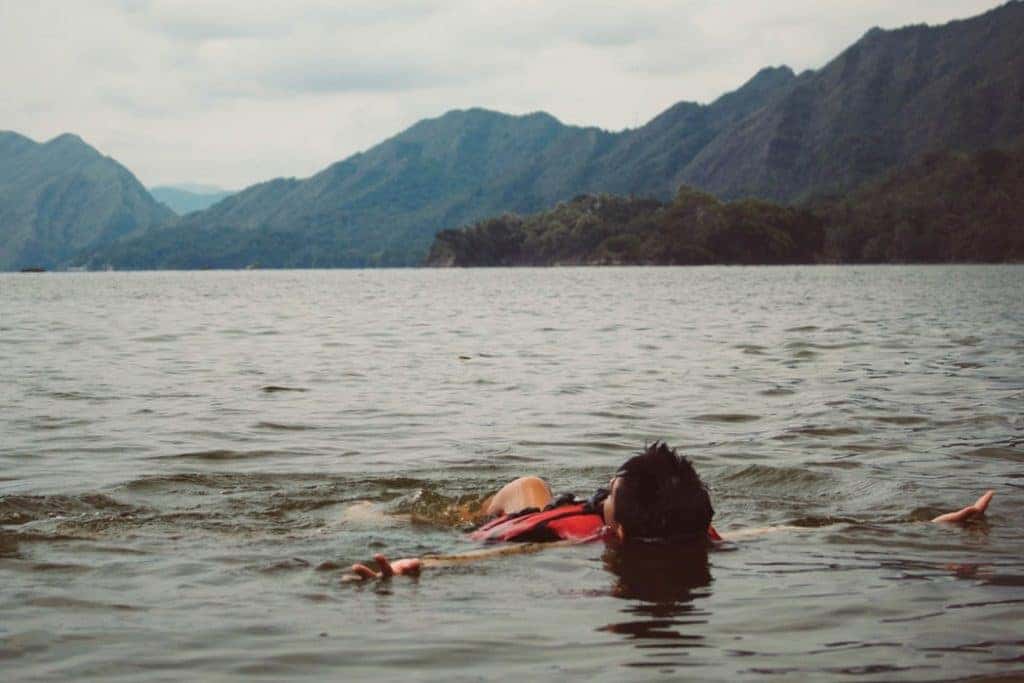 Swim Essentials. It's always fun to take the boat out to the cove, put down the anchor and jump in. It can be so relaxing to just hang out in the water with your people, but chances are you'll get tired of treading water pretty quickly. That's why it's important to pack some floaties, rafts, pool noodles — whatever you have that people can hold onto as they float. Bonus points for rafts with cup holders and floating doggie beds! You'll need life jackets too, so make sure you have one for every person in your group. Once you're done hanging out in the water, you'll need to dry off. Bring some extra beach towels just in case any of them end up getting soaked.
Lake Activities. If you plan on doing anything other than floating and relaxing, make sure you have all the supplies you need to make those things happen. If you like to get up early and go out fishing, don't forget to pack your rods and reels and tackle. Get your tubes, water skis, and don't forget the ski ropes! If there are any kiddos on the trip, pack plenty of water and sand toys to keep them entertained. Plastic pails can come in handy for a surprising number of things too, and little nets for minnows or dragonflies can be a huge hit with the young ones.
The Big Toys. Ah, the stars of the show. What would a lake trip be without your party barge or bass boat? Would it be the same with your jet ski or kayak? Probably not. If you're taking a few different vehicles to the lake and you have more than one big toy, you can split the towing load. Here are a few vehicles that are great for towing:
Jeep Cherokee- up to 4,500 lbs. That's enough to tow a pair of jet skis.
Dodge Durango- up to 7,400 lbs. That's more than enough for a pontoon.
Jeep Grand Cherokee- up to 7,400 lbs. That's plenty of towing power for the bass boat.
Ram 1500- up to 10,620 lbs. That's enough to tow most any recreational boat.
Ram 3500- up to 31,210. That's enough to tow some houseboats!
Now, it's time to go catch some wake! What lake essentials would you add to the list? If you need a vehicle that's capable of towing all your grown-up toys, we can help you out with that here at Landers CDJR of Norman. Stop by or give us a call!