Roadkill Nights Returns 2022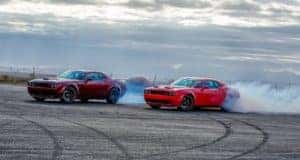 Grab your calendar because the next Dodge date is right around the corner. Better yet, grab the ceiling handle cause there's no stopping this drift. Early this last June, Dodge released a quick video announcing the date of Roadkill Nights 2022. We at Landers Chrysler Dodge Jeep Ram of Norman, Ok shine a quick light on what to expect from the indescribable festival of street racing. We believe the word the trailer uses is "infamous." 
Dodge is ready to open garage 11 out of 24 soon in its Never Lift, 24 Months of Dodge. The Never Lift plan revealed itself at the 2021 Roadkill Nights, so we can only imagine what Dodge has in store for this year's event. The 10th garage door was the announcement that August 13th, 2022 is the date for Roadkill Nights. This legal street drag racing event, hosted by MotorTrend, will take place in Pontiac, Michigan at M1 Concourse. The kick in the seat begins with all of the following completely legal street racing happening on the street where the first ticket for street racing was written: Woodward Avenue.
Roadkill Nights, its official name MotorTrend Presents Roadkill Nights Powered by Dodge, was created in 2015. 2022 marks the seventh anniversary of Roadkill Nights, a one-day festival jam-packed with racing, drift rides, simulators, and car shows. Two of the simulators Dodge will endorse include Hellcat Thrill Rides and Hellcat Simulators, where fans can feel the power personally, whether thanks to professional drifters taking them for a spin or thanks to the power of technology. Find out more about the event as more information arrives.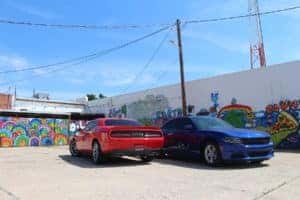 Dodge extended its stay on Roadkill Nights from one full-day festival to Dodge Speed Week, six days of announcements and Dodge power flowing through fans' veins. This week-long event will start on August 12 and end on August 20. Keep an ear out as Dodge unveils beast after beast of future products during this week. Here's a fast look at the Dodge Speed Week itinerary: 
August 12: Roadkill Nights Preview 

August 13: Roadkill Nights

August 15: Current muscle announcement

August 16: Gateway muscle announcement 

August 17: Future muscle announcement 

August 20: Dodge Dream Cruise brand display 
Now one can only wager a guess as to what the future holds for muscle cars. We know the Charger and Challenger are changing as we know it, but are we going to get more information at the end of Dodge Speed Week?