What Are Your Commercial Vehicle Options in Norman?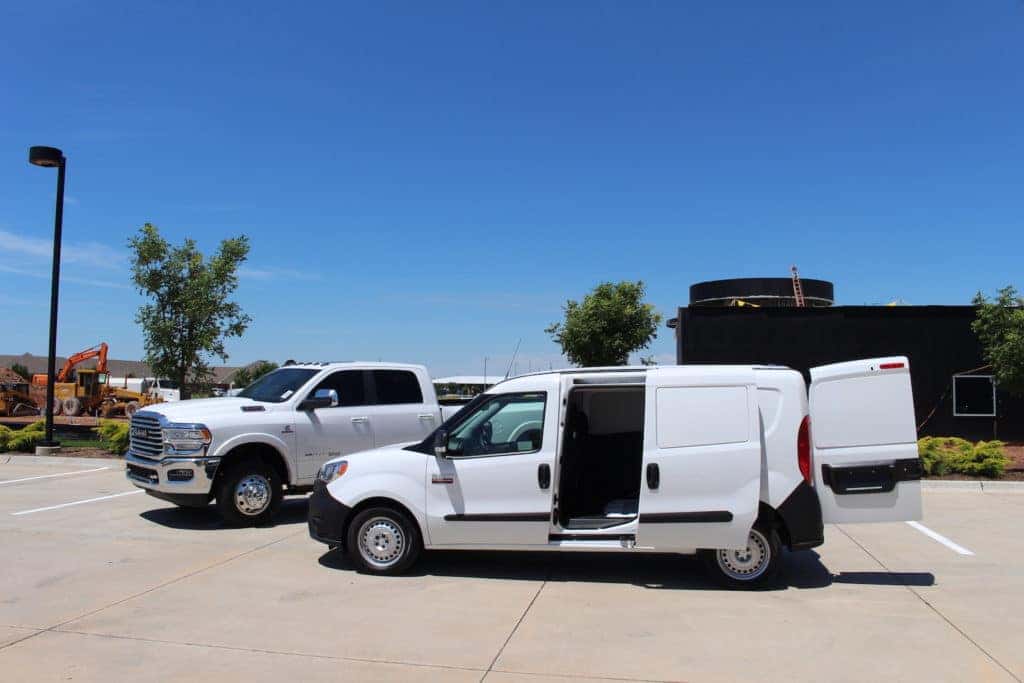 If you need a vehicle that can work as hard as you do, look no further than the 2021 lineup of Ram commercial vehicles. You can choose from spacious vans, capable trucks, and strong chassis to ensure your fleet stands up to every test you put it up to. Exploring your commercial vehicle options in Norman, Oklahoma? Come see us at Landers Chrysler Dodge Jeep Ram in Norman, Oklahoma to be outfitted with your new fleet today!
Click here to view all our commercial vehicle inventory!
There are several choices of commercial vehicles within our Ram family. If you need a truck, you can choose from the versatile Ram 1500, value-minded Ram 1500 Classic, tough Ram 2500, capable Ram 3500, modular Ram Chassis Cab, economical Ram Promaster City, or the cavernous Ram Promaster. Rest assured no matter which Ram you choose, you'll be backed up with an award-winning product and peace of mind with a strong manufacturer warranty.
The 2021 Ram Commerical trucks are built especially for you. Each vehicle can be upfitted with tools and storage solutions for your particular industry so you're always ready for the job. Upfits include, but are not limited to, landscaping, towing, contractor, mechanics, electrician, plumbing, delivery, and more! We also offer custom graphics so you can be a rolling billboard for your business!
Ram Commercial vehicles are easy to own and operate thanks to Ram Telematics and BusinessLink. You can track your vehicle in real-time and get vehicle status updates and statistics to improve your daily efficiencies. You can save time and money with Business on services from our dealership!
Ultimately, Ram trucks are strong and built to last. You can tow over 37,000 pounds with a properly equipped Ram 3500 or fill up the Ram Promaster with almost 500 cubic feet of deliverable goods.
Ready to add a fleet of Ram Commercial Vehicles to your business? Come see us at Landers Chrysler Dodge Jeep Ram in Norman, Oklahoma!