Planning the Ultimate Sooner Tailgate Party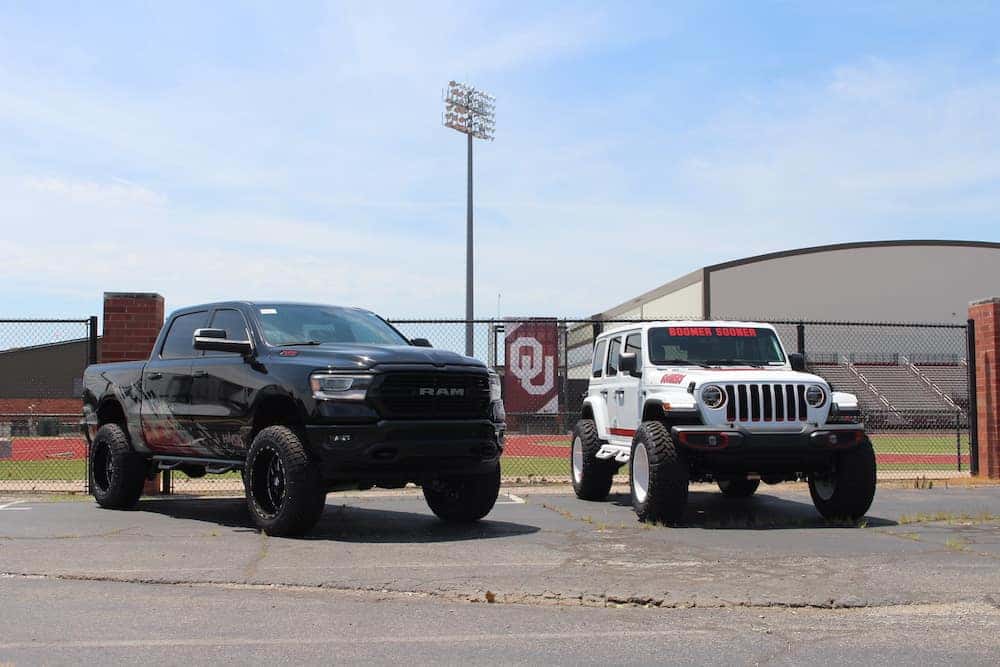 There's nothing like Saturday afternoon College Football. Any day that our Sooners play is a great day. You can amplify that experience by planning the ultimate tailgating party to be the talk of the town! And maybe bring some good luck to our Sooners in the process. At Landers Chrysler Dodge Jeep Ram in Norman, Oklahoma, we realize that the only thing better than a new car is a legendary tailgating party! 
There are several steps to put on an unforgettable tailgating party! Let's add a special Landers Chrysler Dodge Jeep Ram touch to make this tailgate uniquely incredible for Norman, Oklahoma. 
Planning – You never want to run out or forget any item that's crucial to your tailgate. Consider packing all your goodies in the large cargo area of a 2020 Jeep Grand Cherokee. You'll have more than enough room for all your food, games and tailgating supplies!
Preparation – Making sure you have everything you need the night before the game is helpful because you can spend Saturday morning with your family rather than packing the car and rushing to the store last minute. The 2020 Chrysler Pacifica has excellent storage solutions under the floor and in the trunk to be able to pack your essentials the night before but not get in the way of your passengers if you need to do any last-minute errands. 
Food – The menu is arguably the most important part of your tailgate. If you're a cooker/griller, the 2020 Ram 1500 has removable underfloor bins to fill with ice to keep your food and drinks chilled on the ride over to the stadium. If you prefer to have your meals catered, the 2020 Dodge Durango has enough storage for even the largest orders from Chick-Fil-A, Torchy's Tacos or Ray's BBQ. 
Packing – The 2020 Jeep Renegade has excellent cargo capacity for all your chairs, lawn games and tents while still maintaining a compact footprint to maneuver around the busy campus. The Renegade is also available with four-wheel-drive so you can pull right into your grassy tailgate spot and never worry about getting stuck. 
Warm Food – Never worry about bringing a generator again. In the back of the 2020 Jeep Wrangler, there is a 110-volt outlet to power all your tailgating necessities!

Festive – Everyone loves a good theme and what better way to compliment your Football Field Party Dip then with a new Crimson and Creme Vehicle? We have several Chrysler Dodge Jeep Ram vehicles that are offered in the most beautiful reds and pure whites so you can show off to everyone that you are a proud OU fan! 
Well, there you have it, the outline for the ultimate Sooner tailgate party! We love Sooner tailgating almost as much as we love putting fans in their dream cars! Click here for a link to our new inventory or contact us with any questions you may have.