OU Softball Season Preview & Schedule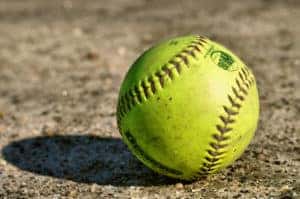 The University of Oklahoma has a stellar athletic department, and OU Softball season is in full swing. See what we did there? Landers Chrysler Dodge Jeep Ram of Norman, Oklahoma is a proud sponsor of Sooner Athletics!
After playing 37 of their 52 season games away from home in 2019, Oklahoma softball head coach Patty Gasso announced that more than half their regular-season matchups in 2020 will be played at home at Marita Hynes Field.
This is going to be a tough season for the OU softball team. OU will play 12 games against teams that reached the 2019 NCAA Tournament. This includes four Super Regional participants and three Women's College World Series qualifiers. We have no doubt that Coach Gasso will lead them to victory. She's led the team for 26 seasons and has reached the postseason every year. This includes 10 straight trips to the Super Regionals, 13 overall appearances in the Women's College World Series, and four national titles.
The 2020 Season kicked off in Mexico at the Puerto Vallarta College Challenge on February 6th. The team played four games there and won every match. From Mexico, the team competed in the Hillenbrand Invitational in Tucson, Arizona. This tournament consisted of five games where OU only lost one game, and that game was only lost by one point!
From there, the team went to the Mary Nutter Collegiate Classic in Cathedral City, California. During this stint of games, OU played five games and lost two.
Now the team has made its way back to Norman to play at home for a while. The Courtyard by Marriott Tournament is the sponsor for this set. There are 39 games left and the majority of them will be played right here in Norman, Oklahoma!
Boomer Sooner! We wish the Oklahoma Softball team a victorious and safe 2020 season! If you need a new vehicle to take you to the games, come see us at Landers Chrysler Dodge Jeep Ram of Norman, Oklahoma. Click here to view all of our latest models.