Meet Ram's New Multi-Function Tailgate
We love our Ram trucks and for 2020, convenience has been taken up a notch with Ram's optional Multi-Function tailgate. At Landers Chrysler Dodge Jeep Ram of Norman, Oklahoma we have several Ram 1500 models equipped with the Multi-Function tailgate. Click here to check out our new Ram 1500 inventory.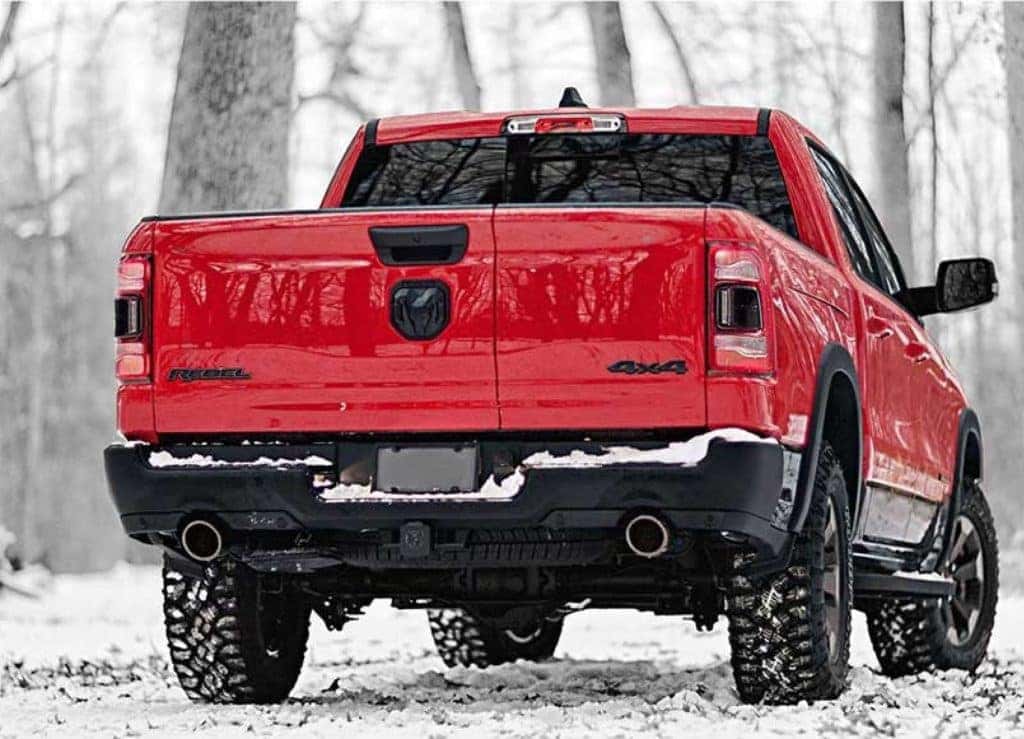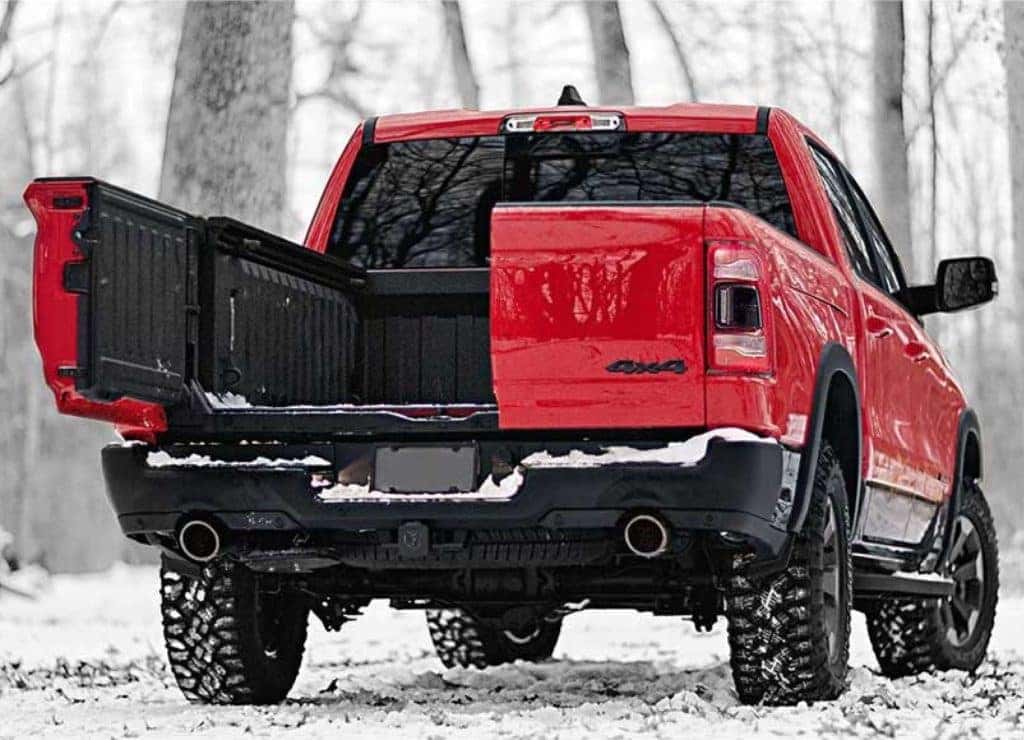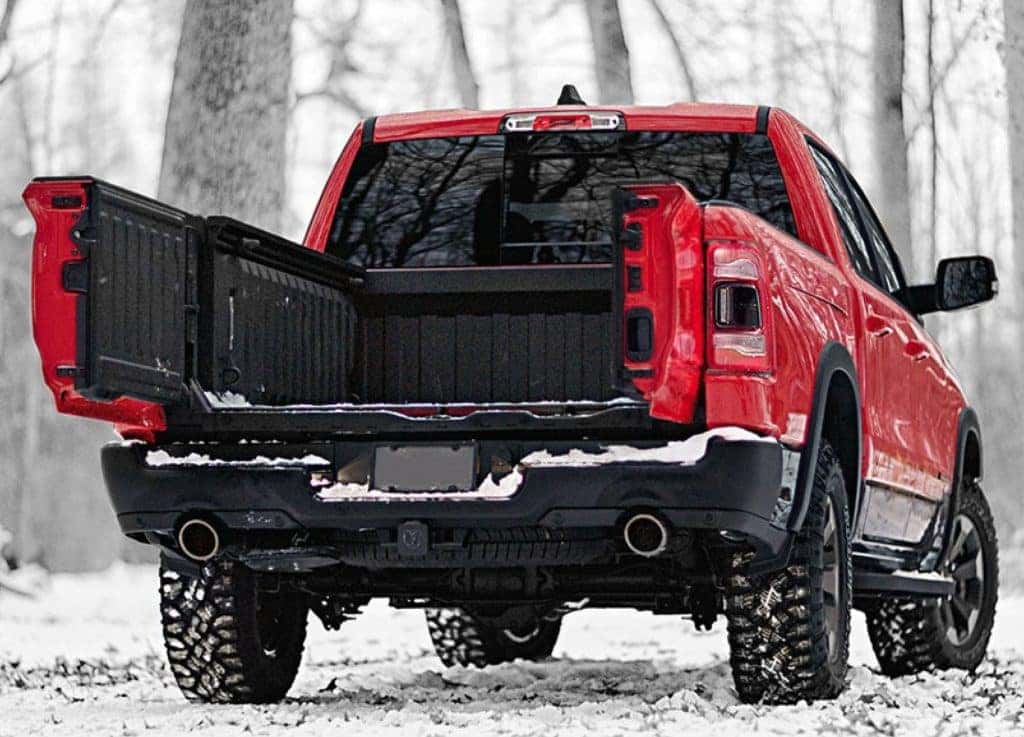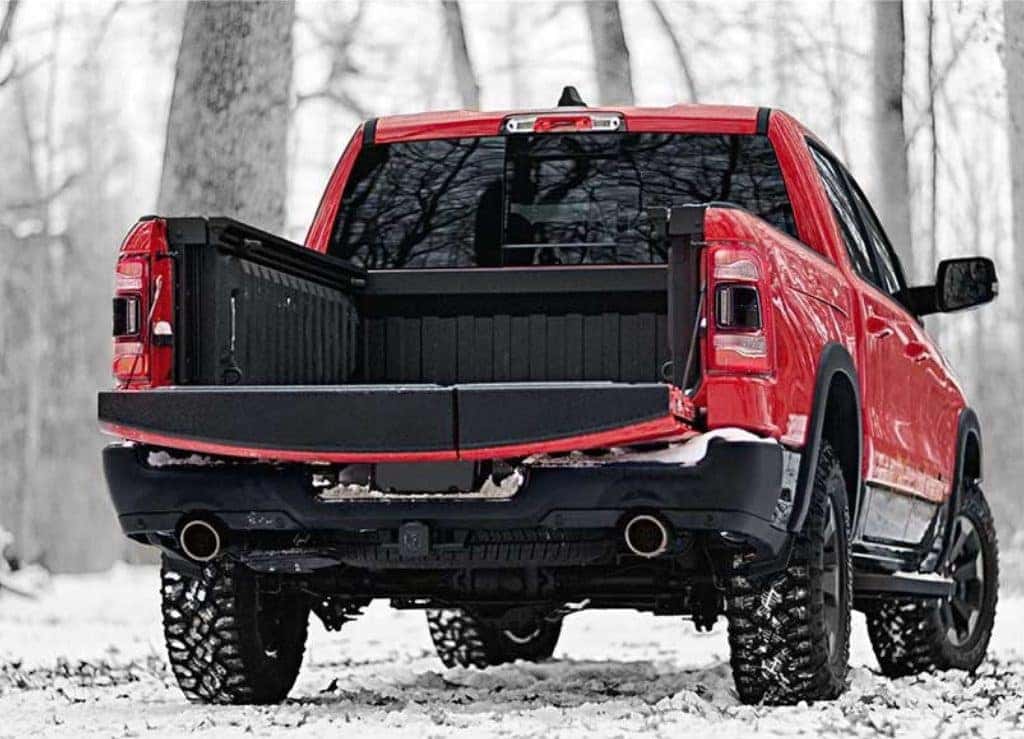 You may be asking yourself how the Multi-Function tailgate on the 2020 Ram 1500 is different from the traditional tailgate of trucks of the past. The Ram Multi-Function tailgate has been praised not only for being  intuitive but also useful and easy to operate. The tailgate is split 60/40 allowing it to open to the side as well being lowered in the traditional way, as we have previously seen on Rams. This makes access to the bed much easier. Owners who use their bed often no longer have to stretch and reach over the bedsides or across the tailgate. Now just walk right up to the edge of the bed and easily grab their cargo. The hinge design allows the Multi-Function tailgate to swing wide to an 88-degree opening or swing down to function as a traditional tailgate. This split design doesn't compromise the strength of the tailgate because according to Ram, it can support up to 2,000 pounds! This Multi-Function tailgate can be optioned in conjunction with the Ram Box and retractable tailgate step for the ultimate cargo bed usefulness. The Multi-Function tailgate is available on 2020 Ram 1500 models for $995 and the retractable step option is $295. 
At Landers Chrysler Dodge Jeep Ram of Norman, Oklahoma, we realize our customers demand the best utility a truck can offer and Ram delivered with the 2020 Ram 1500. Stop in today so we can show you how the new Multi-Function tailgate operates and all the innovative cargo solutions the 2020 Ram 1500 offers! Click on our address in the top left of the page to be mapped to our dealership!