How to Have the Complete Sooner Experience in Norman, Oklahoma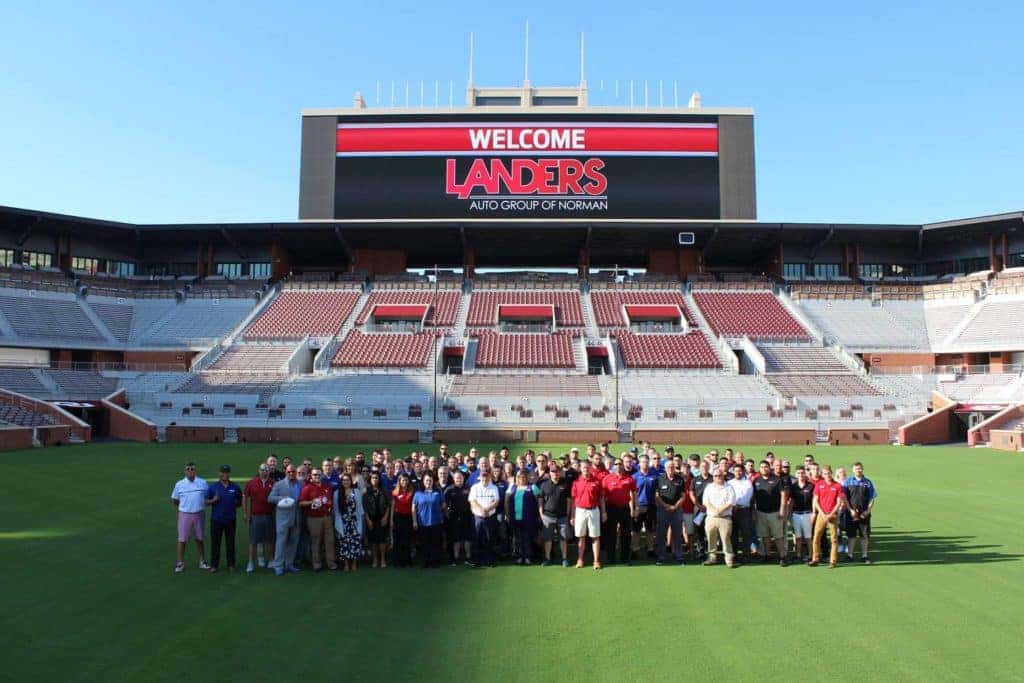 We're proud to be residents of Norman, Oklahoma! The University of Oklahoma brings us all together, especially through Sooner Athletics, and Landers Chrysler Dodge Jeep Ram is a proud partner of Sooner Athletics! If you are in the market for a new vehicle in Norman, Oklahoma, come see us for a great deal!
Click here to view our inventory of new vehicles. 
Norman has it all! It's packed with world-class museums, delicious dining options, thriving nightlife, and several options for dance, theater, and musical performances. The complete Sooner experience all depends on what you want it to be! Follow our guide below to decide what you want to do during your visit. If you can't decide, then we recommend doing it all!
If you want the ultimate Sooner experience, take a tour of the University of Oklahoma campus! There are options for both scheduled and self-guided tours. The Prairie Gothic architecture, blooming crimson and cream flower beds, tree-lined walkways, and the art displayed makes the campus a great place to visit. If you're a true Boomer Sooner sports fan, you can even arrange a tour of the practice facilities and the Barry Switzer Center which houses OU Athletic Memorabilia. The Campus also houses the Sam Noble Museum and the National Weather Center. If you're near the campus, make sure to check out Campus Corner for access to over 75 restaurants, clubs, shopping stores, and live music venues. 
If you'd like to venture away from campus, the Crucible Foundry, Gallery, and Sculpture Garden is located in downtown Norman. You can view bronze sculptures cast at the foundry and other artwork created by local and national artists. While you're downtown, sample the local eats from all the delicious downtown restaurants. 
These are just a few things you can do while visiting Norman, Oklahoma! As you get out and explore, you'll find that Norman is not just another Oklahoma town. It's full of attractions, art, beauty, and a wonderful community of people. Landers Chrysler Dodge Jeep Ram is proud to serve the folks of Norman and we look forward to taking care of you for years to come.