How Do You Off-Road with an Electric Jeep Wrangler?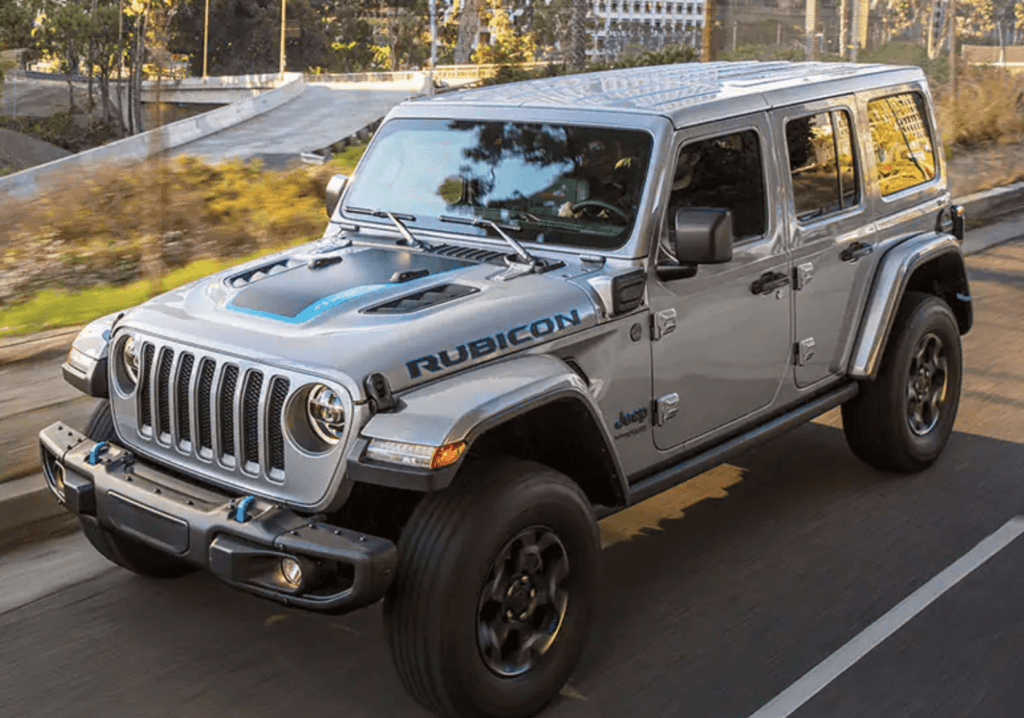 With the rise of electric vehicles and all this new EV technology, you might find yourself wondering how it all works. Thankfully, Jeep didn't sacrifice any of the strong, adventure heritage that comes with owning a Wrangler. With the new Wrangler 4xe, you can plug into more adventures and ensure that the beautiful landscapes will be available for exploring for several years to come. 
The 2021 Jeep Wrangler 4xe is still the iconic Jeep Wrangler JL underneath, just with a few electrifying changes. You're still powered by the 2.0-liter four-cylinder turbo engine matched with the reliable and quick-shifting eight-speed automatic transmission. However, the 4xe adds an electric battery and drive motor that allows the 4xe to go 0-60mph in six seconds with 375 horsepower and 470 lb. ft of torque. When you charge up the Wrangler on a standard electrical outlet, you'll be recharged in about 12 hours. If you can find a level-two plug with 240 volts, you can expect to recharge your entire battery in only about two hours. Once fully charged, you expect to see 21 miles of pure electric driving and about 370 miles on a tank of fuel.
Want to go trail-riding on full-electric power? You definitely can! You can switch into four-wheel drive and crawl over rocks and through streams in electric mode with no issues. Since Jeep is going all-in on the 4xe Wrangler, expect to see solar-powered Wrangler 4xe charging stations at the trailheads of various Jeep Badge of Honor trails. Jeep is partnering with Electrify America and will provide this power either free or discounted if you use a provided 4xe app. More details on this will come by the end of the year. 
Ready to hop into the driver's seat of the Wrangler from the future? Click here to check out all our new Wranglers! Swing by Landers Chrysler Dodge Jeep Ram of Norman, Oklahoma to test drive the all-new Electric Wrangler!