COVID Cruise (Points to Hit & Roads to Drive)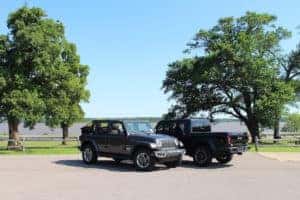 Now that the days are longer and warmer, we recommend taking a drive to get out of the house. Oklahoma has so much to offer when it comes to twisty roads and picturesque landscapes. You just have to get out and see them for yourself!

Being stuck in the house can be a bummer but taking a drive is a great way to escape the four walls of your home and relax. Make sure if you get out of your vehicle that you practice social distancing and limit your contact exposure to others!
The first place we recommend to drive is the famous Talimena National Scenic Byway. You'll be able to explore the golden valleys of a majestic byway and discover historic towns along the way. The Talimena Scenic Drive offers more than 50 miles of the most breathtaking vistas Oklahoma has to offer. The drive winds 54 miles along the crest of Rich Mountain and Winding Stair Mountain in the Ouachita National Forest. If you can resist stopping to enjoy the many vistas and attractions along the way, the route takes one hour and ten minutes to drive, whereas a leisurely drive can take all day.
If you're talking about cruising, you can't forget Route 66! Oklahoma boasts the nation's largest driveable stretch of Route 66 with over 400 miles of the "Mother Road' inside our borders. Along "America's Main Street," you'll find several buildings and sights that will instill nostalgia in anyone!
Finally, find a fun route that you love to drive! There are so many county roads and back roads that need exploring! The roads around Lake Thunderbird are smooth and ready for you! Cruise out at lunch or dinner time to stop for a picnic on the lake's edge.
What are you waiting for? Hop in your car and go for a cruise! Please make sure you follow all social distancing guidelines to keep you safe. Landers Chrysler Dodge Jeep Ram of Norman, Oklahoma is here if and when you need us.