What's Next for Ram Trucks? | Landers CDJR of Norman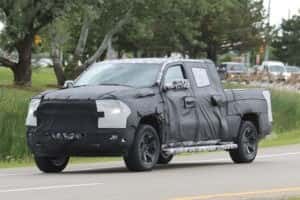 2018 is approaching, and the automotive industry is working on churning out the next lineup of modern vehicles. We've been seeing bits and pieces of information floating around about the 2019 models, although nothing has officially been confirmed by Chrysler yet. We can certainly speculate about what's to come, though; so of course, we're going to do just that! Keep an eye out for the newest vehicles at Landers CDJR in Norman, Oklahoma. Until then, read up on what to expect from the new lineup below.
First of all, we know the Ram 1500 is getting majorly revamped. We expect the changes to be pretty obvious, because the current generation was introduced back in 2009 and hasn't seen a major design change just yet. We also know the new 2019 model is scheduled to go into production in January, at the beginning of 2018.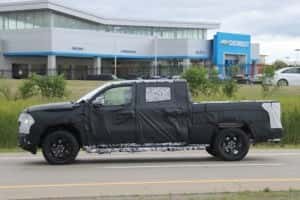 Based on the spy photos we've seen, it looks like the new truck has a pretty substantial cab, much larger than the current 1500 models. That might mean that the Mega Cab, currently available on HD models, will now be available for the 1500 series. Or, you know, maybe the truck's just bigger.
The truck may be getting bigger, but we get the feeling Ram is upping their efficiency game and making other changes to compensate for the larger size. It looks like they might be using some lighter materials along with the typical steel in order to increase the fuel economy and max payload. There has also been talk about the new Rams having shorter grilles, designed to improve aerodynamics; and a split tailgate option. That's an exciting potential feature, because it would definitely make hauling oddly-shaped items a lot easier!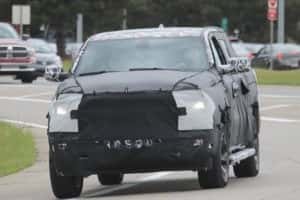 The 2019 truck's interior is said to undergo some changes, too. Spy shots give revealed a huge UConnect infotainment screen up front, redesigned climate controls and aeronautical-style switches toward the bottom of the center stack. We are most likely looking at some nicer materials and even more fancified interiors for the higher trim levels.
There's not a whole lot we can say for sure until Chrysler releases their own photos and info about the 2019 trucks, but it's exciting to get an idea of some of the new features we might be able to expect! What do you hope to see in the newest generation of Ram trucks? Let us know in the comments!
While you're speculating about things to come, go ahead and check out our online inventory of RAM trucks that we currently have on the lot.