What OU is doing to help keep students and faculty safe from Covid 19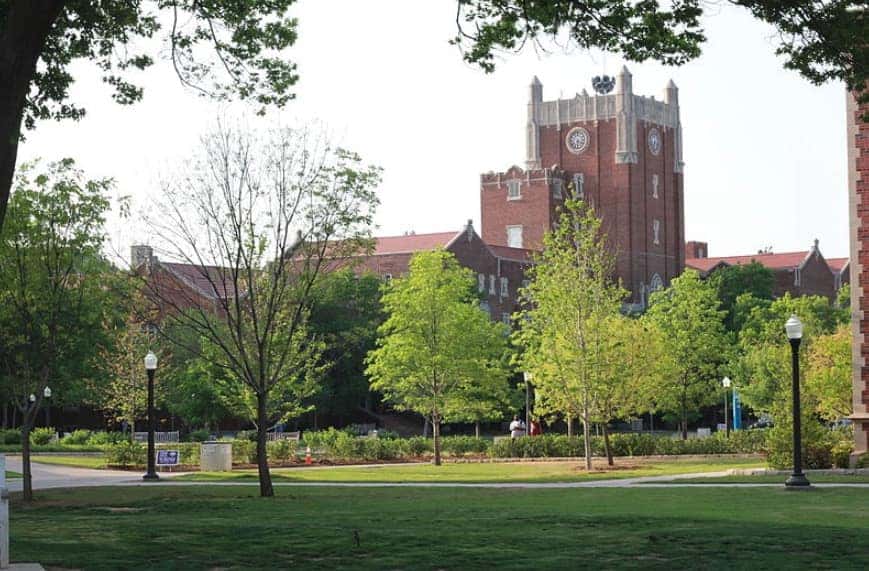 The Covid-19 pandemic has brought about sacrifice, changes and innovation all over the great state of Oklahoma, and that includes here at Landers CDJR of Norman, where we've instituted new sales, service and sanitization techniques to help keep our customers and staff safe, including services like contactless service appointments and test-drives.

We're proud to see our community pull together for the good of all at a time like this, and that includes at the University of Oklahoma, where OU faculty, staff and students are making the best of a bad situation with the same pluck and determination Oklahoma residents have shown since the founding of the state.

OU detailed some of the things they're doing to help keep everyone on campus safe, and the can-do spirit on display truly made us proud of our partnerships with OU.

First up is a testing strategy that saw a random sample of approximately 25 percent of students tested in September, even if they show no symptoms. The tests were provided at no cost to students.
"By testing a representative sample of students who are asymptomatic, we can better pinpoint the presence of the virus and limit its transmission," said OU Chief COVID Officer Dr. Dale Bratzler. "Combined with our existing protocols, the expansion of our surveillance testing adds yet another layer to the university's broad strategy to curb the spread of the virus."OU will offer a self-administered, less invasive anterior nasal swab test that collects specimens from the front of the nose. Students will be notified of their results within 24-48 hours, and students who receive a positive test will be provided guidance on isolation, contact tracing and instructional continuity. Tests will be provided at no cost to students.
Other efforts OU is currently taking to help monitor and control the virus on campus: 
The OU Covid-19 Dashboard, an online resource that gives access to testing data and information about the virus, available online at

ou.edu/together/dashboard

Wastewater analysis, with OU researchers conducting regular testing of campus wastewater to better predict and detect when and where on campus an outbreak may be occurring.

A campus-wide masking requirement which applies to all faculty, staff, students and campus visitors on all OU campus properties. OU has also provided free face masks to both students and employees.

The appointment of a Chief Covid-19 Officer, with leading infectious disease expert Dr. Dale Bratzler advising OU administrators on planning and mitigation efforts related to the virus.

A mandatory Covid-19 testing requirement for all students moving into on-campus housing.

Free curbside testing on demand for any OU student, faculty or staff member, conducted through OU Health Services.

Mandatory online health screenings for all OU employees and students prior to returning to campus.

Rigorously-enforced social distancing, with all common areas, dining areas, workspaces and classrooms reconfigured to promote the six-foot distancing rule.

Campus-wide upgrades, including microbe-fighting devices that utilize Dry Hydrogen Peroxide to kill disease-causing organisms, touchless fixtures in all public restrooms, hospital-grade air filtration units and increased hand-sanitizer stations across campus. 
The students and faculty at OU are doing their part to help keep our community safe during this troubling time, and so are we here at Landers CDJR of Norman, with enhanced cleaning and sanitization procedures and no-contact sales, service and test-drives to give you peace of mind. We're proud to be helping keep America on wheels and moving!

So if you need a new or used vehicle, parts or service in Norman, come see us today at Landers CDJR! Together, we're going to get through this the way Americans always face tough times: together.