What Does it Mean to be Trail Rated? | Landers Chrysler Dodge Jeep Ram of Norman
When most people think of Jeep, they think of trail-ready vehicles that can take on just about any terrain. Jeep isn't the only auto manufacturer to claim extreme capability for their vehicles, though. Of course, most people recognize that Jeep capability is usually leaps and bounds above those other guys. Back in 2004, Jeep introduced a way to set apart vehicles that were trail worthy, according to strict specifications and rigorous testing by Jeep. The Trail Rated badge is reserved only for the most rugged, off-roading, uber-capable Jeeps. But what does the badge really mean? We're glad you asked.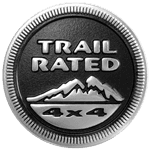 We should start by saying that Trail Rated goes way beyond a badge. Trail Rated represents the confidence and eagerness to take on most any challenge. It's Jeep's way of saying they're committed to creating endless opportunities for Jeepers to discover their limits and push right past them. Adventure is everywhere when you're in a Trail Rated vehicle, and that's just the way we like it. Of course, the Trail Rated badge is only earned, never given. To sport the Trail Rated badge means your 4×4 Jeep has succeeded against a series of grueling tests in five different categories: Traction, Water Fording, Maneuverability, Articulation and Ground Clearance.
Traction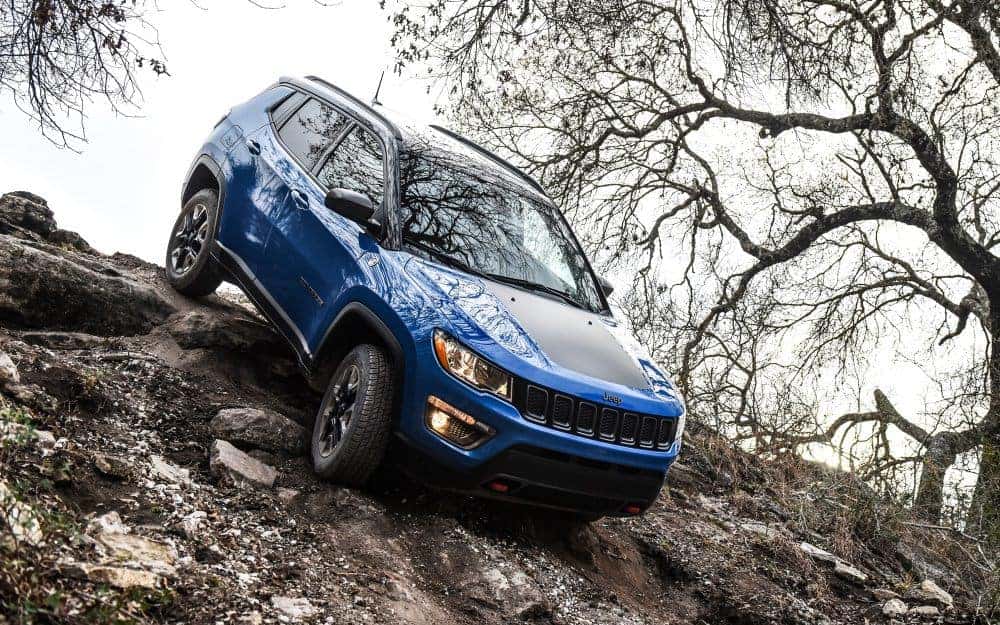 If you see that Trail Rated badge, you know the Jeep in question has the traction to handle some of the harshest, most finicky driving conditions you could encounter. That means whether you're seeking out the toughest terrain as a challenge or simply finding yourself caught in an unexpected snow storm somewhere, your Trail Rated Jeep can conquer it all.
Water Fording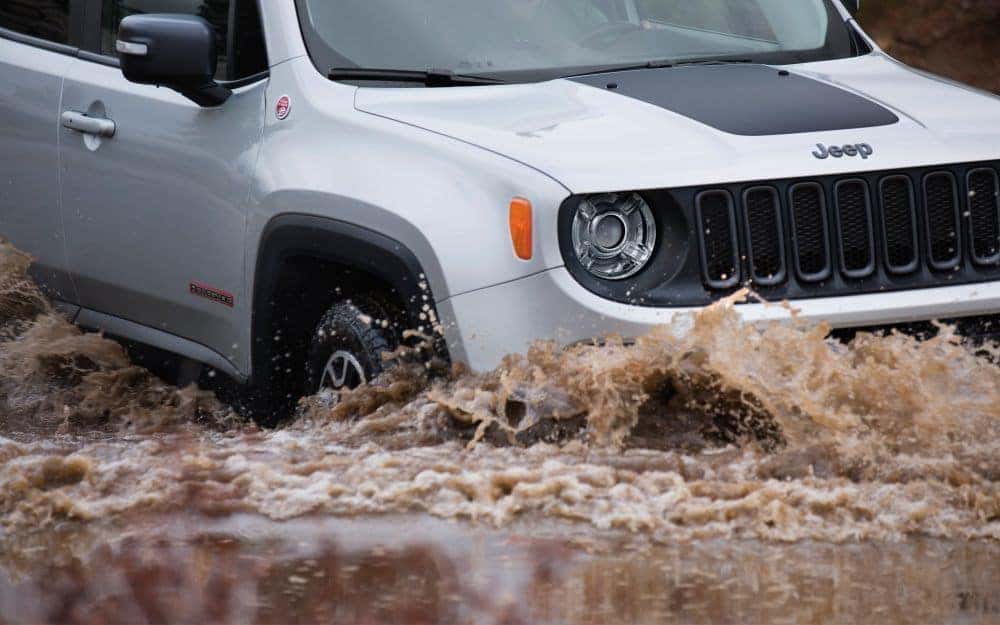 Water fording is something that no other vehicle can even pretend to do like Jeep can. Need to get across the creek, but don't want to get wet? No problem, just drive across! With Trail Rated capability, you don't have to worry about the same things other drivers do. Electrical connections and body openings are sealed, and the air intake is positioned higher up to protect your Jeep as you traverse the overflowing creeks, streams and unfortunately deep puddles of mud. Other vehicles wouldn't dare attempt what you can easily do in a Trail Rated Jeep.
Maneuverability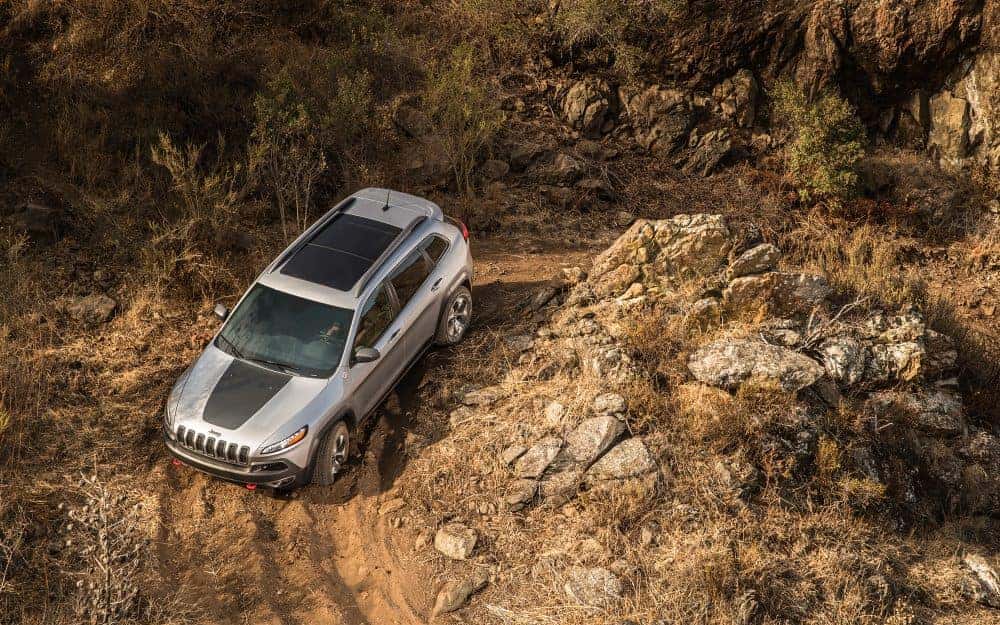 It's not enough just to have a lot of power and resistance to water if you want to be a true off-roader. You have to be able to maneuver, too. Trail Rated Jeep vehicles can handle tight trail switchbacks and emergency situations with no problem thanks to precision steering and optimized wheelbases. So you can quickly dodge obstacles in your path, whip around narrow gaps, and safely navigate around accidents or dangerous areas. Nice.
Articulation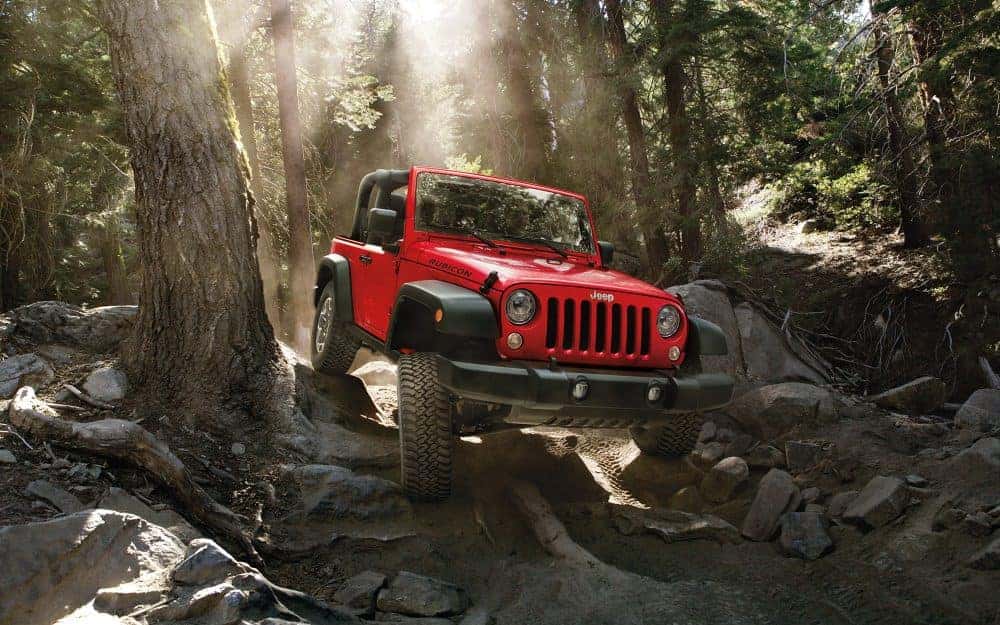 Excellent articulation is necessary for taking on the roughest terrain, which is usually where the best adventures unfold. You don't just need good articulation when you're off-roading, though. It really comes in handy when you're driving in areas with heavy construction or deep potholes — you need that maximum suspension flexibility. Higher levels of articulation ensure your wheels remain stable and engaged when one or more tires are off the ground. If you're driving a Trail Rated Jeep, you know you won't have a problem.
Ground Clearance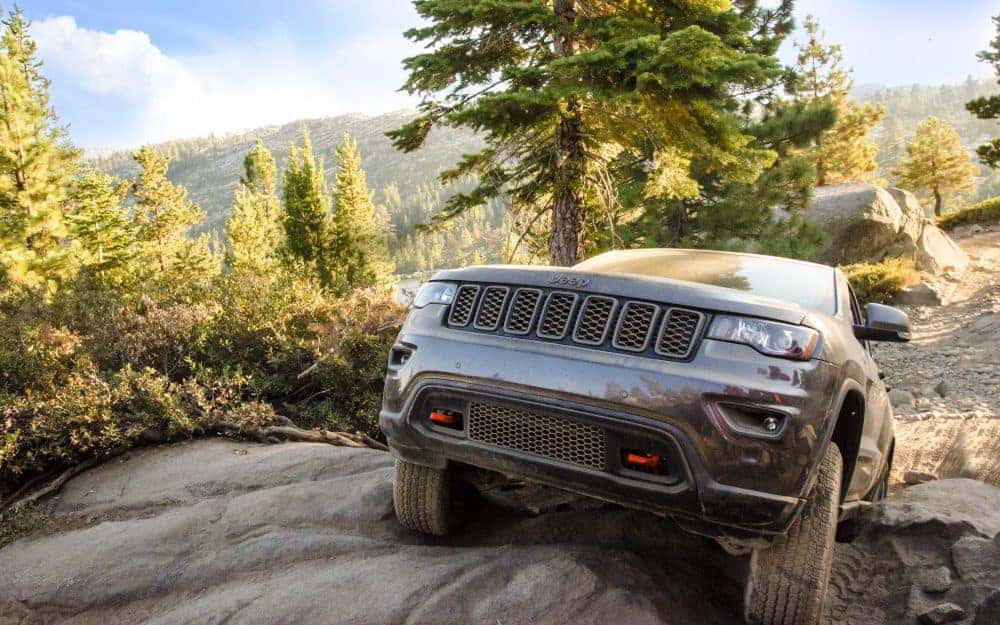 If you want to be able to go anywhere and do anything any time you want, you need to have plenty of room between the underside of your vehicle and the terrain below. That allows you to drive over rocks and logs without causing damage to your underbody. Approach, breakover and departure angles are all maximized in the Trail Rated vehicles, which means you get to decide if you want to go over or around. Plus, when you don't have the option of going around, there's always another way.
We love Jeep because we know they're always pushing their vehicles as far as they can go. It's part of the Jeep brand DNA, and we know we can trust it. Because of Jeep's groundbreaking capability, we are able to pursue exhilarating adventure and take on tough challenges with ease. The Trail Rated badge can be applied to a number of Jeep vehicles too, so you don't even have to get a Wrangler to get off the road. Trail Rated models are available on the Wrangler, Grand Cherokee, Cherokee, Compass and Renegade. Stop by Landers CDJR of Norman to learn more and see the Trail Rated vehicles we have on our lot.