Landers Vehicle Spotlight: 2018 Dodge Challenger | Landers CDJR of Norman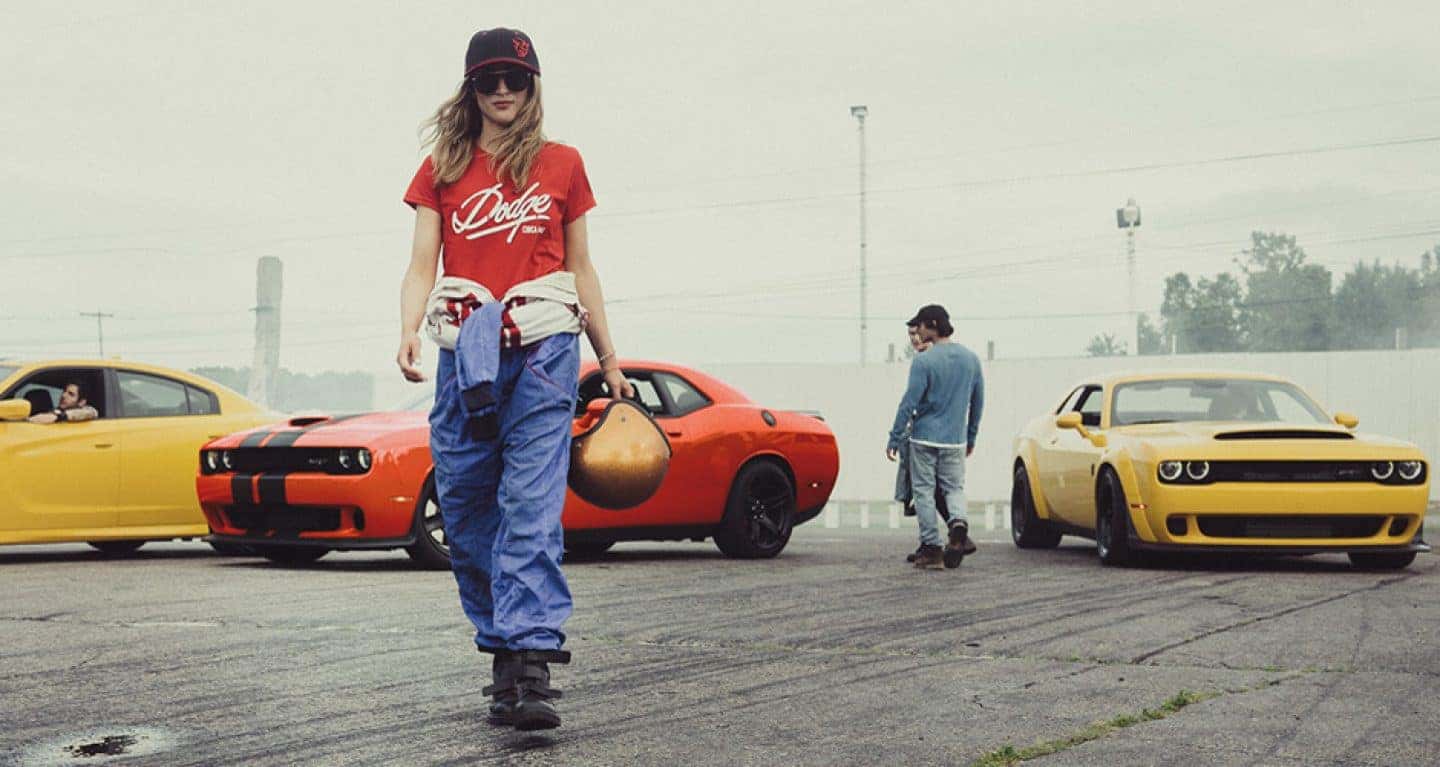 If you're in the market for some muscle, you definitely don't want to overlook the 2018 Dodge Challenger. Not that you would… after all, it's kind of hard to miss. It's not all about the brawn, though. The 2018 Dodge Challenger is both a powerful retro-style muscle car and a practical modern vehicle. It's capable of doing all the crazy stunts you dreamed about when you were young, but it has something more. It also has all the modern technologies to keep you protected and connected. From sinister speed to killer control, it performs like no other muscle car out there and you still get spoiled with contemporary comforts. No wonder we love this car! Read on for some of our favorite things about the 2018 Dodge Challenger.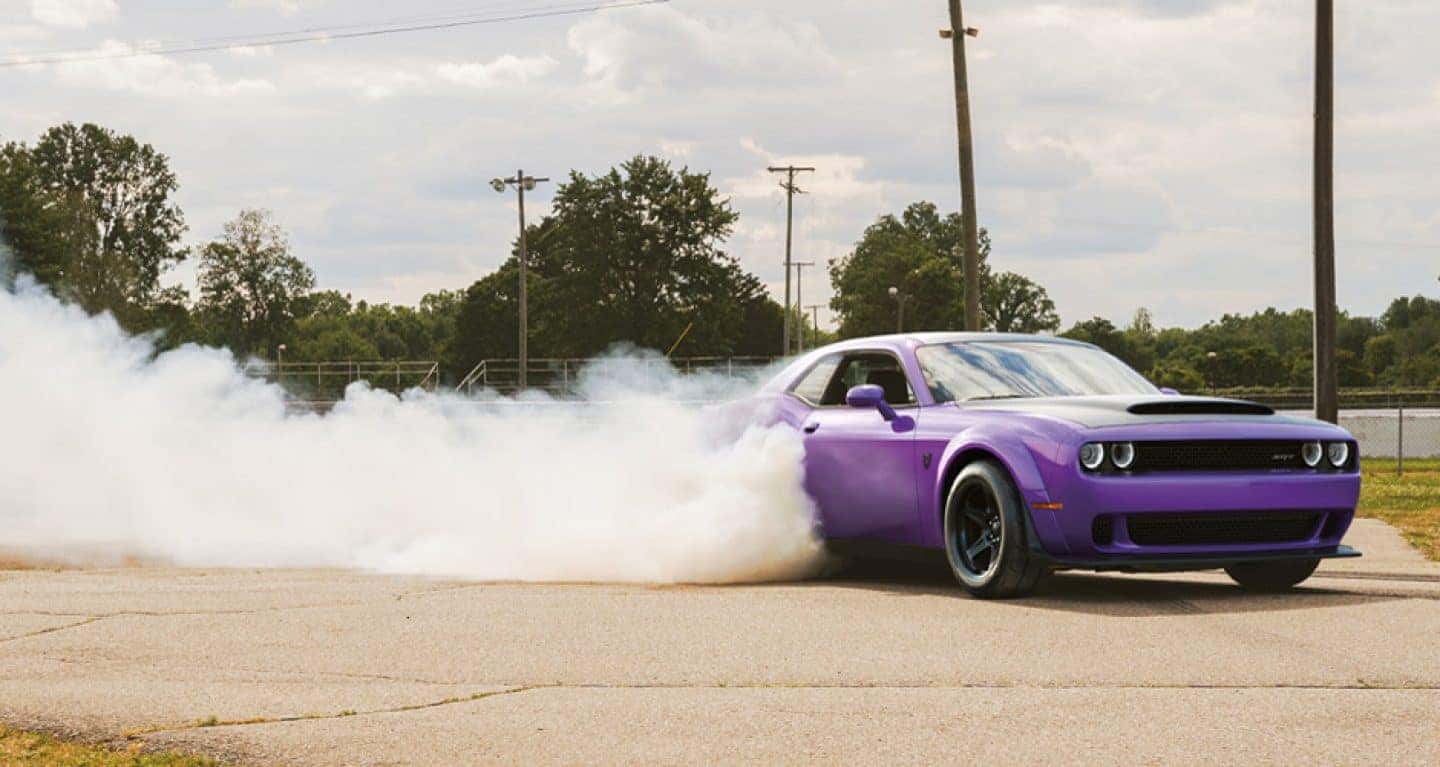 Swagger for days. This Dodge is basically the poster car for "old-school cool". Retro never goes out of style, and that's evident in the 2018 Challenger. When you see it rolling down the street, you might feel like you stepped right into 1971. There's something undeniably groovy about the Challenger's vintage vibe, with its wide hips supporting a low-slung roof and classic split grille. Muscle car fanatics are drawn to the legendary look of the 2018 Challenger, which is more closely related to its predecessors from the late 1960s and early '70s in styling. You can even customize the styling with a number of additions including stripes, Shaker graphics, badges and multiple color options. No matter how you decide to customize your Challenger, we think you'd have to work pretty hard to be disappointed.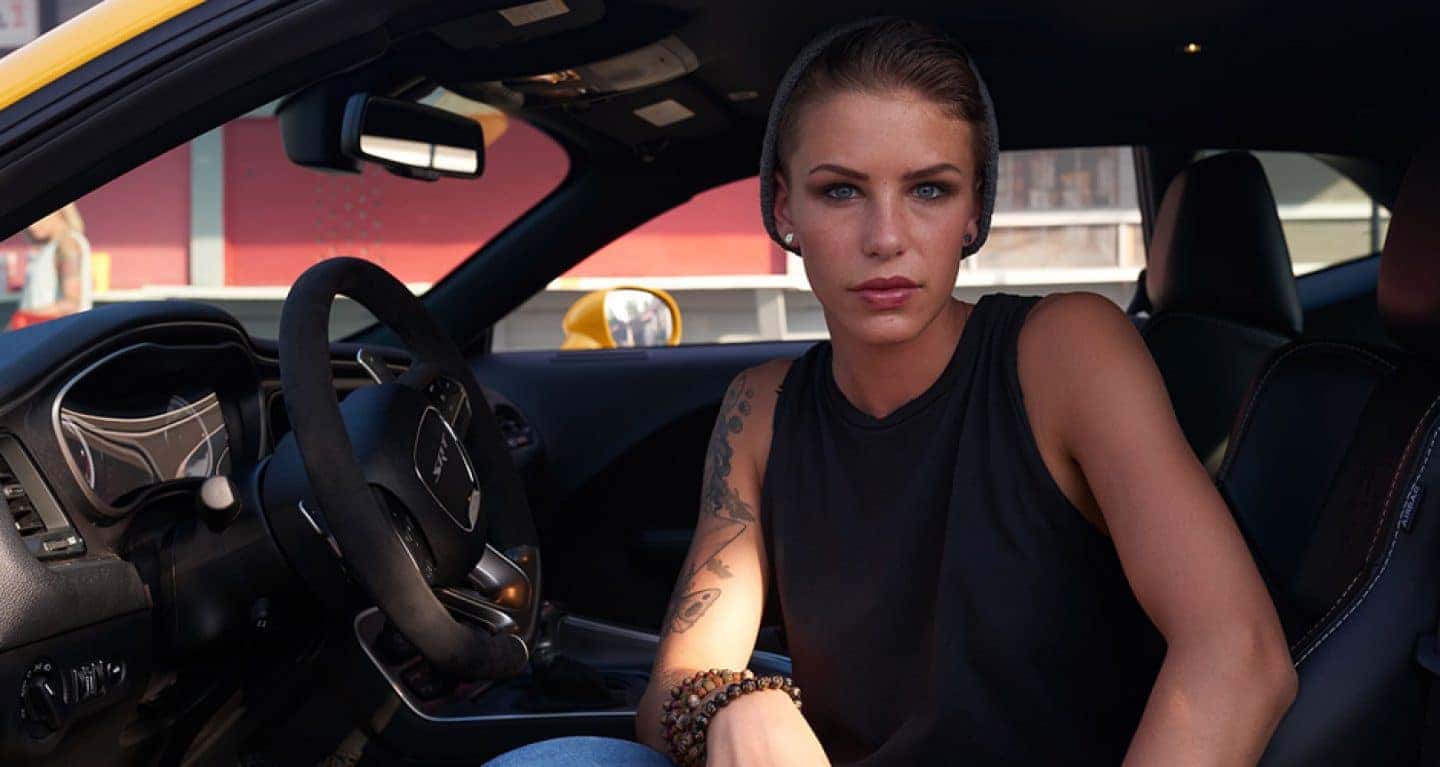 Cockpit on point. If you think the outside is impressive, just wait 'til you open the door for the first time. If you're familiar with the 1971 model year, the interior of the 2018 Challenger might look a little bit familiar. With available houndstooth cloth upholstery and a sweeping driver-centric dash, the inside of the 2018 Challenger is very much a nod to the 1971 model year. Naturally, there are still some pretty big differences. For example: the available top-of-the-line 8.4-inch Uconnect control hub with 3D graphics. Oh, and did we mention that the coupe sits up to five people? It might only have two doors, but the backseat provides a surprising amount of space.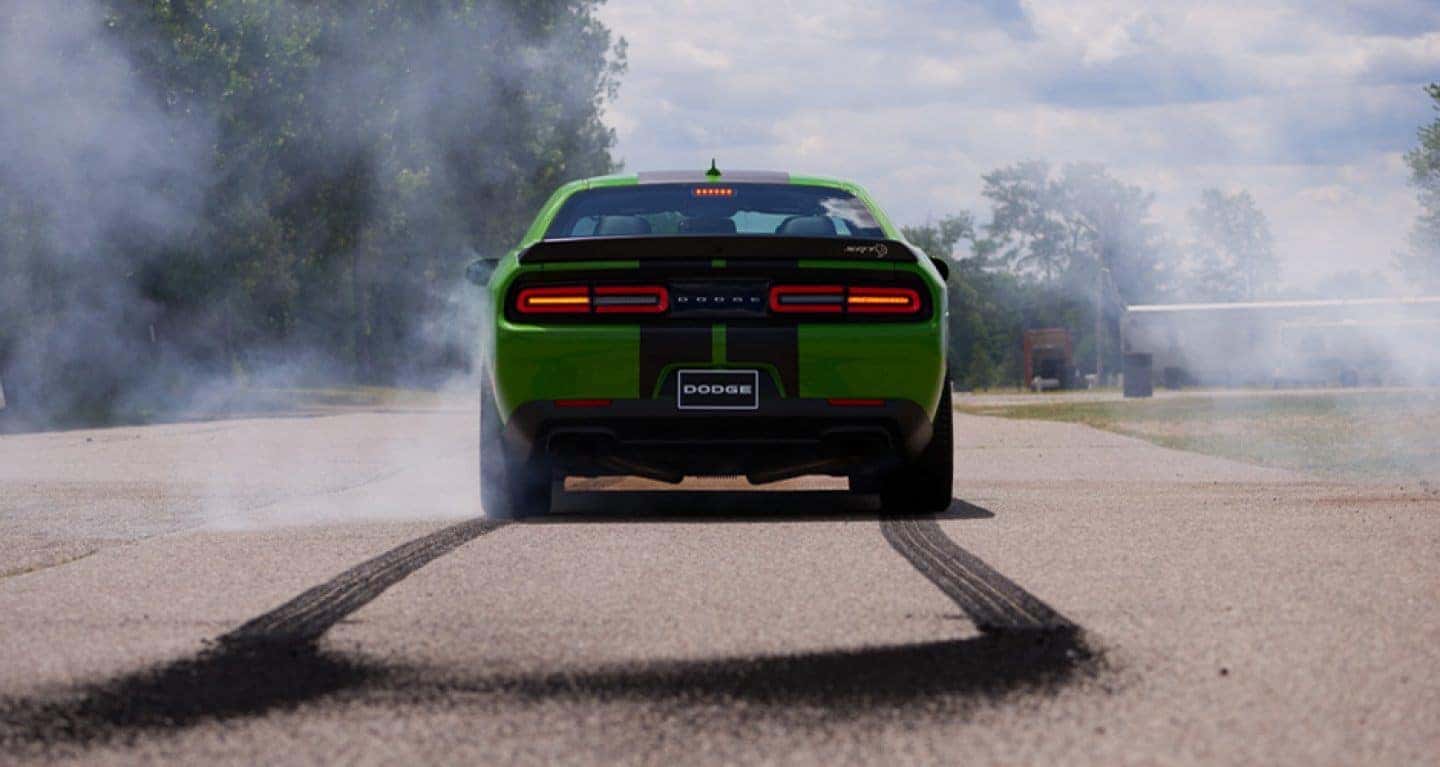 And practical, too! To back up all that style, strength and swagger, the 2018 Dodge Challenger also puts a huge focus on passenger safety. It offers advanced driver-assist features to help make sure that you stay safe and secure while you're tearing up the pavement. The available blind spot monitoring system, for example, helps you make lane changes by alerting you when a vehicle enters one of your blind spot zones. With the available adaptive cruise control, you can maintain a set distance between your vehicle and the preceding vehicle. If you can't brake in time, the available forward collision warning will prep your brakes, give you audio and visual warnings, and ultimately stop the vehicle for you. Other safety features include available automatic high beams, a rear backup camera, multiple airbags, active head restraints and tested crumple zones.
If the 2018 Dodge Challenger sounds a lot like something you'd like to own, come to our dealership to take a look at our inventory in person. We'll even let you take one out for a test drive! In the meantime, you can browse our new 2018 Dodge Challenger inventory online.