Ram Truck Bed Protectors: What's The Difference? | Landers CDJR of Norman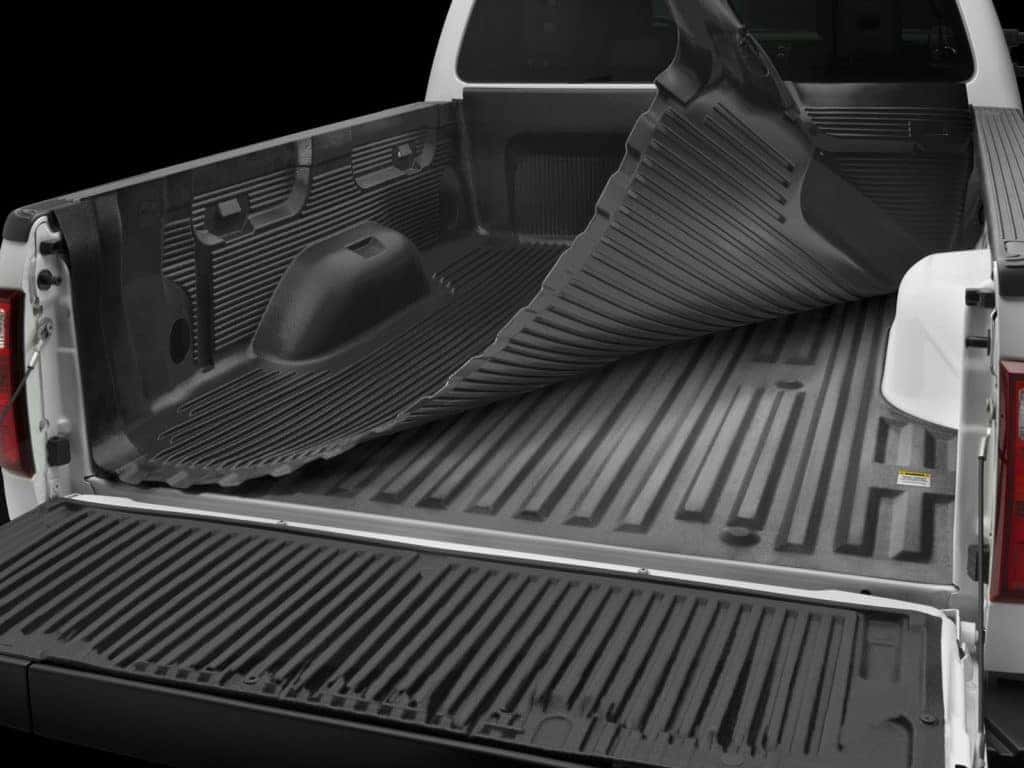 If you own a Ram truck or you're thinking about buying one, you might be wondering what kind of protection you need for your truck bed. There are a lot of terms that get thrown around when it comes to bed protection, and it can be a little confusing to keep up with. Especially when you're buying a new Ram, you don't want to risk scratching up your truck bed right off the bat, or driving with your cargo shifting around. A bed without a mat or liner is like an iPhone without a case! But what's the difference between bed mats, spray-in bedliners and drop-in bedliners? We'll break it down for you.
Truck Bed Mats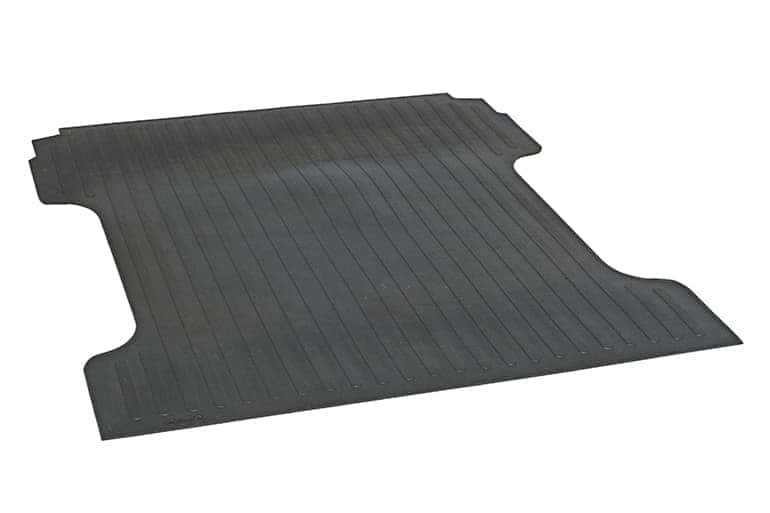 Truck bed mats were one of the earliest methods of truck bed protection, and they continue to be used today. The mats generally cover the floor of your truck bed, but not the walls or wheel wells. These protective mats are meant to save your bed from damaging scratches and prevent your cargo from shifting around. They're usually made out of durable materials like plastic, rubber, carpet or polypropylene. A huge benefit to using mats is that they offer long-term protection with the convenience of easy cleanup—and they're quite affordable, too. They're also easy to put in and remove, so you can avoid the hassle altogether. This is an ideal type of protection for Norman families that have to haul limited cargo here and there, like sports gear or power tools that likely won't scratch up the sides of your truck bed. It's also a great option for Ram owners that just need some extra protection from time to time.
Drop-In Truck Bed Liners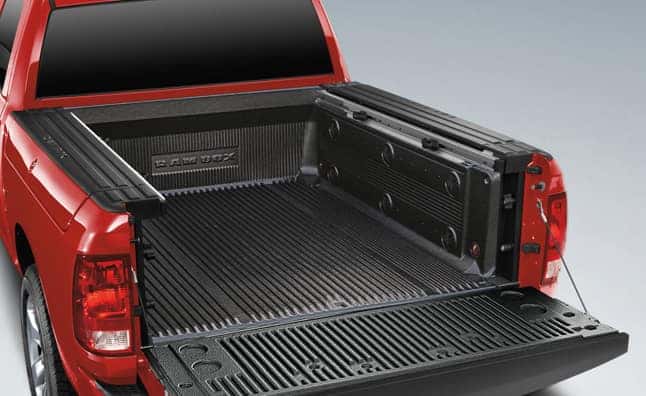 Drop-In bedliners are a lot like mats, just more permanent. They usually protect the entire inside of the truck bed and tailgate, so the protection extends across the flat surface of your bed and up all three sides. Think of it as a form-fitting sheet that is "dropped in" the bed and then permanently fastened down with bolts. They can be made from a number of different materials, including carpet, rubber and plastic. The drop-in liner is the cheaper of the factory-offered options, and it's often seen in a hard plastic. If you're constantly loading up large, heavy objects that are difficult to maneuver, this type of liner might be a good option for you. It makes loading large objects much easier, because they can slide across the bed.
Spray-In Truck Bed Liners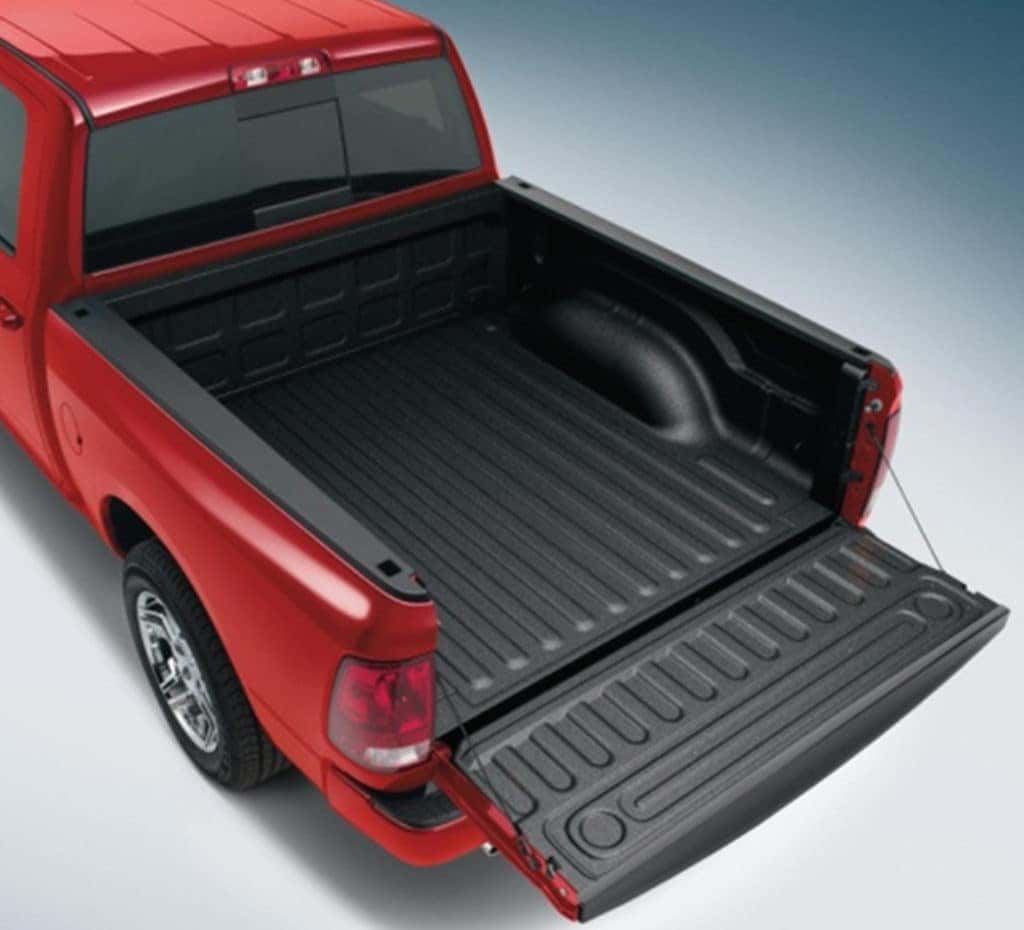 Spray-in truck bed liners are… well, just what they sound like. It's a protective coating that is sprayed directly into your truck bed. They cost a little more than a drop-in liner, but they also tend to last longer. The spray-on liners protect the inside of your truck bed while clinging to the original contour and design features of your Ram. They are generally a little bit better about keeping cargo in place and secure, so if you are hauling a lot of cargo back and forth to Oklahoma City every day, this kind of liner might be more your speed. You can keep your entire bed protected without worrying about any unwanting shifting going on. This has been a popular method of bed protection in the last few years, and Ram was one of the first to offer spray-in liners as a factory-installed option.
Now that you have an idea of what the differences are, you can make an informed decision according to your specific needs. If you're thinking about buying a Ram truck, stop by Landers Chrysler Dodge Jeep Ram of Norman and chat with one of our sales consultants about what your options are. We carry trucks with both types of liners, and we can even get you set up with MOPAR accessories like bed mats and anything else you need to customize and amp up your Ram truck.
Get directions to Landers CDJR of Norman