This Year in OU Sports | Landers Chrysler Dodge Jeep Ram of Norman
Well Sooner fans, 2017 is officially coming to an end — and it's been a wild one. If you've been paying attention, then you know 2017 has been a huge year for OU sports. You might even say it's been OUr year. It's hard to miss the news about the football team going on to play in the Rose Bowl and Baker Mayfield's Heisman win, but that doesn't even scratch the surface of all the incredible accomplishments made by OU athletes this year. As we move into 2018, our team here at Landers CDJR of Norman wanted to lay out some of those accomplishments and give you an overview of this year in OU sports. Check it out below.
Golf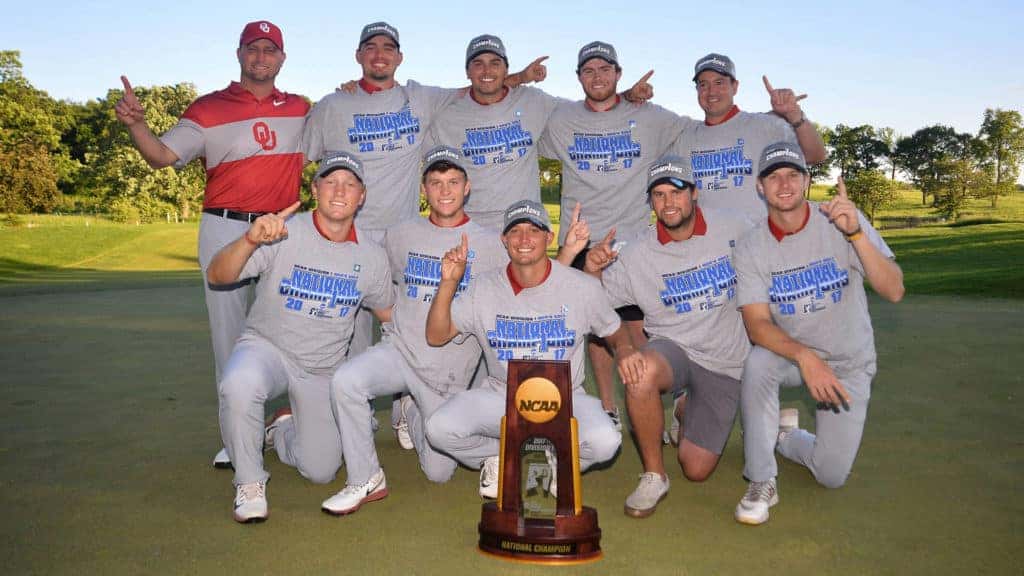 Other teams may not have seen the OU golfers coming, but Sooner fans knew what they were capable of all along! The OU men's golf team entered the 2017 NCAA Championships flying under the radar, but they weren't going to leave without the trophy. With a 3-1-1 victory over Oregon in the finals, the Oklahoma golf team claimed the 2017 NCAA Championship! Throughout the season, OU earned two regular season wins and a program-best five individual titles, setting team and individual records along the way. Way to go guys, and congrats on being NCAA National Champions!
Softball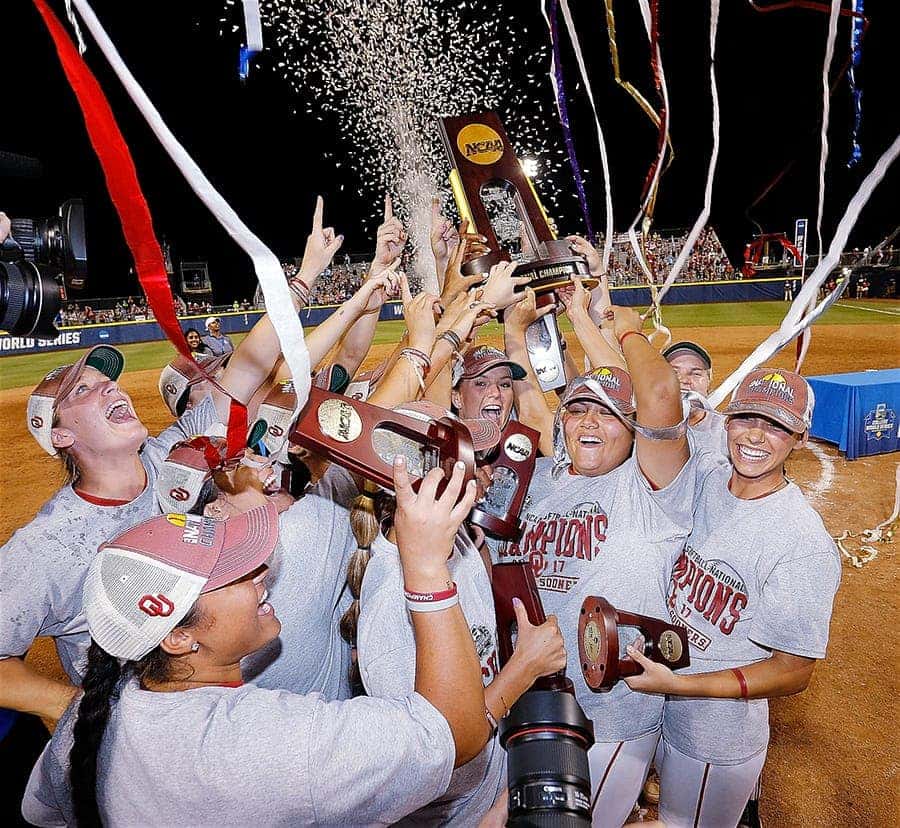 The Oklahoma softball team is a force to be reckoned with. They've proven themselves again and again over the years, reaching postseason in each of the last 24 seasons. So it comes as no surprise that they dominated the field yet again in 2017. For the second year in a row, third time in the last five years and fourth overall, the Sooner softball players also took the title of being NCAA National Champions with a 5-4 win over Florida. They did it again. Way to go, ladies!
Gymnastics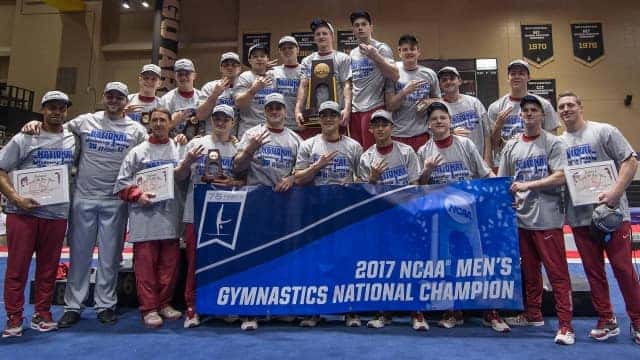 The golf and softball teams weren't the only ones to take home championship trophies this year. The men's gymnastics team etched its own legacy in the history books with a 431.950 to claim its third consecutive NCAA National Championship with an impressive win at West Point.  Back-to-back-to-back. This is the team's third straight season being undefeated, with 76 consecutive wins. Nicely done, guys!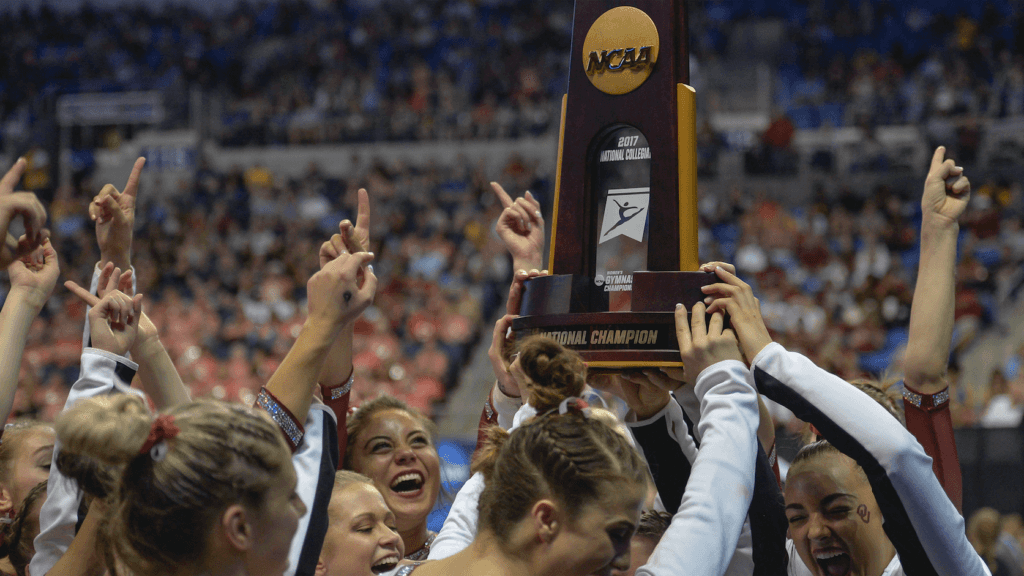 Of course, we can't forget about the women's gymnastics team! They pulled out all the tricks to make sure they'd climb to the top again this year and stay there. With a dominating performance in St. Louis, the Oklahoma women's gymnastics team made it back-to-back national titles and three in four years. That's right, they're also NCAA National Champions once again! Awesome job, team!
Basketball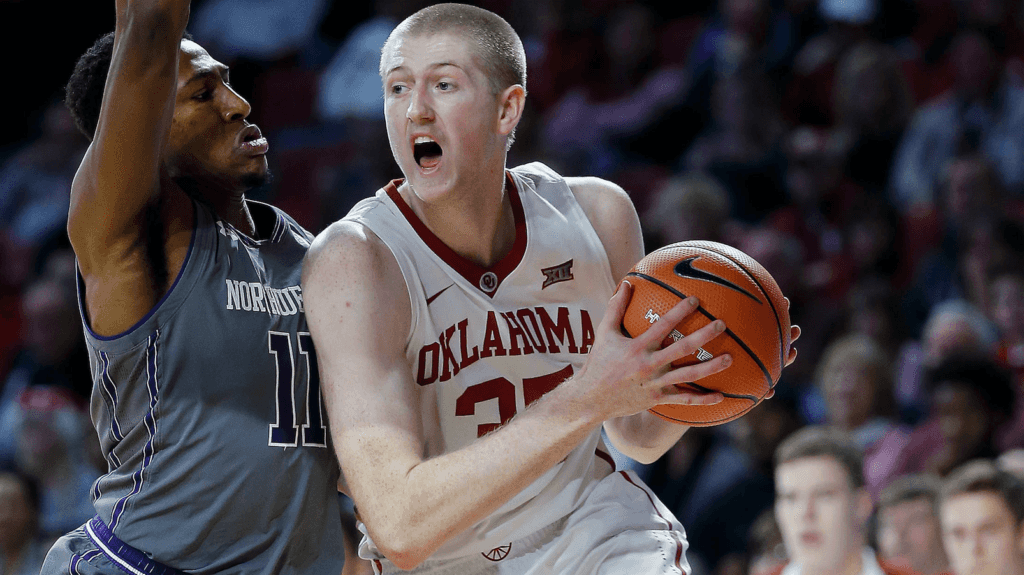 The 2017-2018 basketball season started in November, and will continue on into March. So far, the team is proving to be a strong one with OU basketball players consistently sweeping the Big 12 honors as the season progresses. Freshmen Trae Young and Brady Manek are players to watch — Lebron James even dedicated an Instagram post to Young on Christmas day. The basketball team is 10-1 so far, and they are set to start their Big 12 conference play on December 30. They certainly started the season out right this year. Great job guys, keep it up!
Football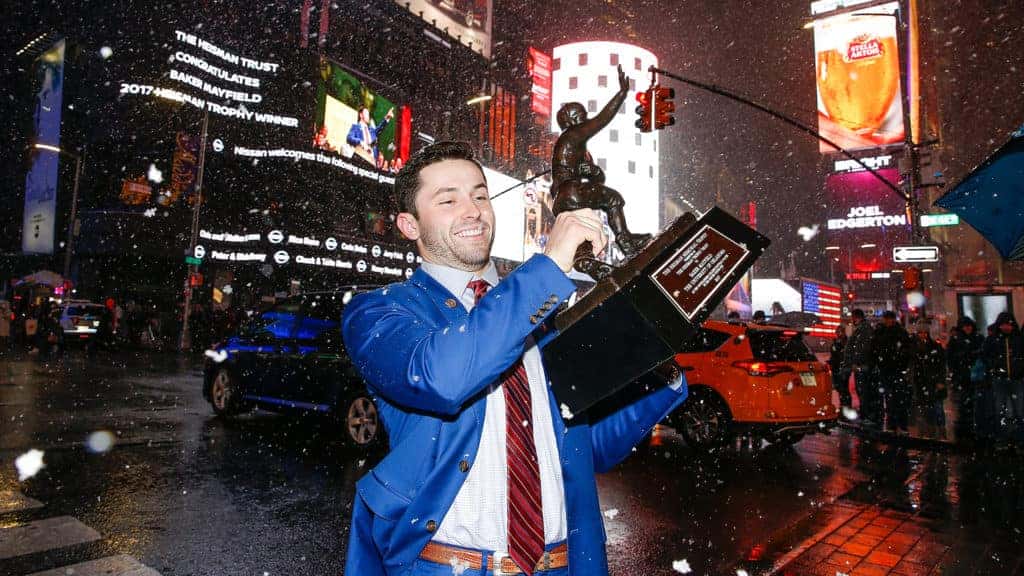 If you're a football fan, you definitely already know how OU's 2017 season went. They closed out the regular season 12-1 with a #2 ranking, one slot above Georgia — the team they will face off with in the Rose Bowl, which is coming up on New Year's Day. Baker Mayfield was nominated for the Heisman again this year, and ultimately ended up taking home the trophy. It was well-deserved! According to Mayfield, though, he didn't return to play this year for the Heisman — he returned for the National Championship. We have a feeling the Sooner football players won't be done after the Rose Bowl… Boomer Sooner, boys!
Pretty impressive, huh? This list doesn't begin to cover every accomplishment from every team or athlete in 2017, but it should give you a pretty good idea of just how extraordinary the Sooners are, from football to gymnastics to golf. If that doesn't make you proud to wear crimson and cream, we don't know what will!