The Best Cars to Buy This Year? Ram 1500 and Chrysler Pacifica Top Consumer Guide's List!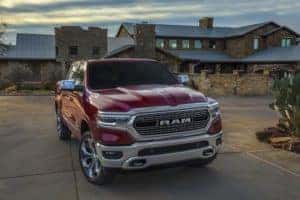 Fiat Chrysler Automobiles (FCA) keeps dominating the competition, this time earning two 2019 Consumer Guide Automotive Best Buy awards for the Ram 1500 and the Chrysler Pacifica! The 2019 Ram 1500 received the Best Buy Award for Large Pickup Trucks, and the all-new Chrysler Pacifica received a Best Buy Award in the Family Vehicle and Minivan category. For the Pacifica, this marks the third consecutive year receiving both Best Buy Awards in those categories–which means it has won every year since it was introduced to the market! This is also the Ram 1500's eleventh straight win in the segment since 2008. You could say it's kind of a big deal.
In order to determine which vehicles are worthy of a Best Buy Award, the editors at Consumer Guide Automotive compare, evaluate, and analyze all major automobile models available in the United States. Best Buy Awards are not distributed based on objective ratings, but each Best Buy vehicle must distinguish itself in as excellent in value compared to others in their class. Consumer Guide has been publishing and posting objective and authoritative reviews since 1967 and aims to provide professional, unbiased information to the consumers they serve. Tom Appel, Publisher of Consumer Guide Automotive, had this to say of the selections: "As the winner of the Best Buy crown for the third year in a row, the Pacifica offers class-leading horsepower and fuel economy, excellent road manners and ride quality, and an unmatched array of family-friendly features … all wrapped up in a stylish package. With an excellent redesign for 2019, the Ram 1500 builds on the previous model's considerable strength and offers an unbeatable ride/handling combination along with a high level of refinement, classy interiors, and unique features."

Experience excellence firsthand at Landers Chrysler Dodge Jeep Ram of Norman today! Click here to visit us now.