Smart Storage Solutions in the 2018 Dodge Journey | Landers CDJR of Norman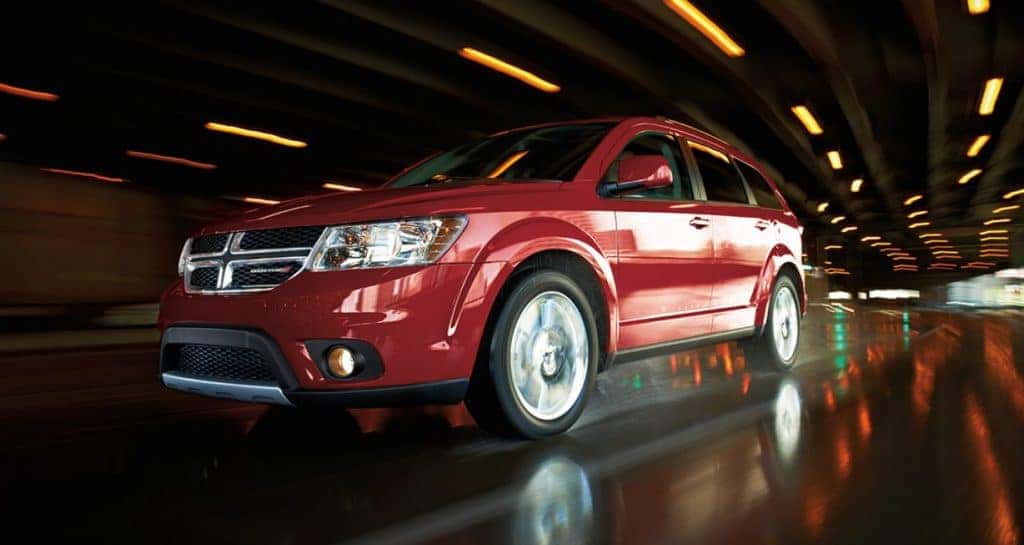 So, it's almost Christmas and you get stuck playing "Santa" for the office Christmas party this year. Not only are you in charge of bringing all the secret santa gifts for your coworkers, but you have to bring all the party decorations, snacks, beverages, a video camera for the team culture video and the HDMI cord your boss asked you to grab.
You're happy to help out your boss and the team, but it definitely helps that you happen to own the best possible vehicle for the job: the 2018 Dodge Journey. This SUV is the undisputed King of Storage, and there truly is a storage solution for everything you could possibly need.
Backseat Bounty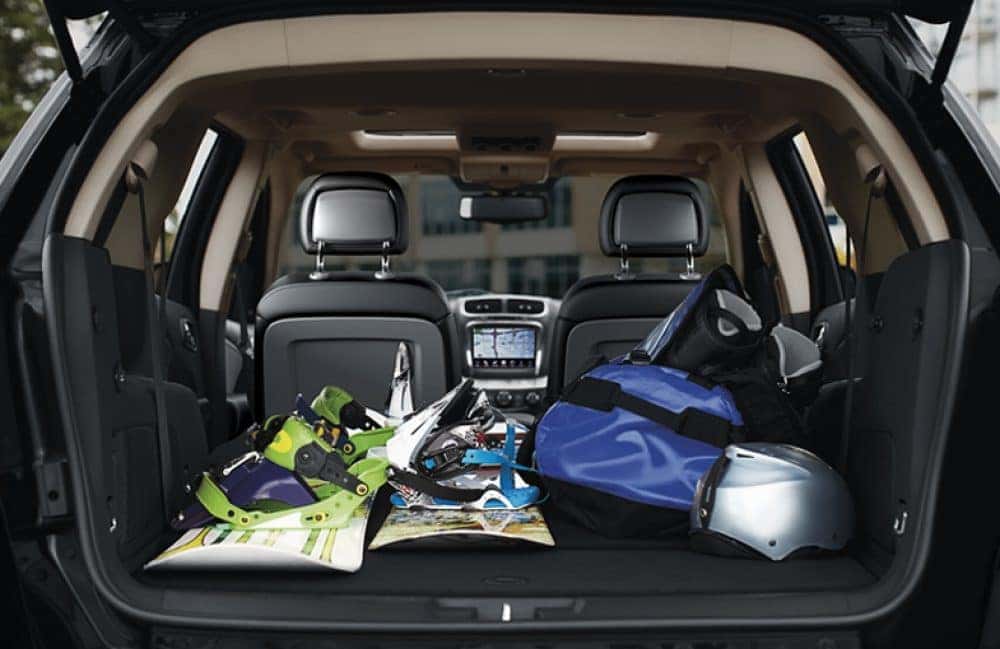 You can start by using the fold-flat seats to create as much or as little space as you need. If you have a lot of coworkers and a lot of stuff to haul, you can fold down both the second and third row seats to give you 67.6 cubic feet of cargo capacity. Once you do that, you definitely won't have a problem fitting anything and everything you might need for the holiday bash. If you promised Karen you'd pick her up before the employee party, you still can! Opt to fold down only the third row of seating for 37 cubic feet of storage. That way you can still bring what you need and pick up a couple of your coworkers on the way.
Out of Sight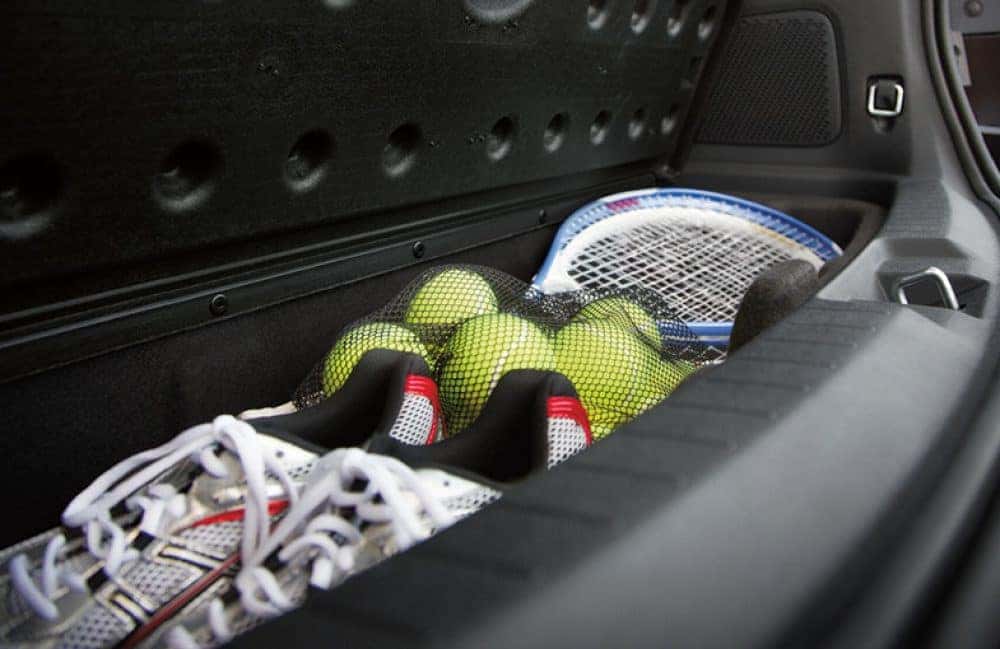 Uh-oh! You figured out that you would have enough room to pick up Karen and another coworker, Chris; but you don't want Karen to see the gift you got her. She's known as the office snoop, so if the gift was sitting out in the car, she'd find it for sure. Fortunately, your Journey has a little secret. It's an in-floor storage cargo area, designed to keep things stored out of sight when you're not using them — or you know, when you need to keep them hidden from prying eyes. Perfect.
Cool It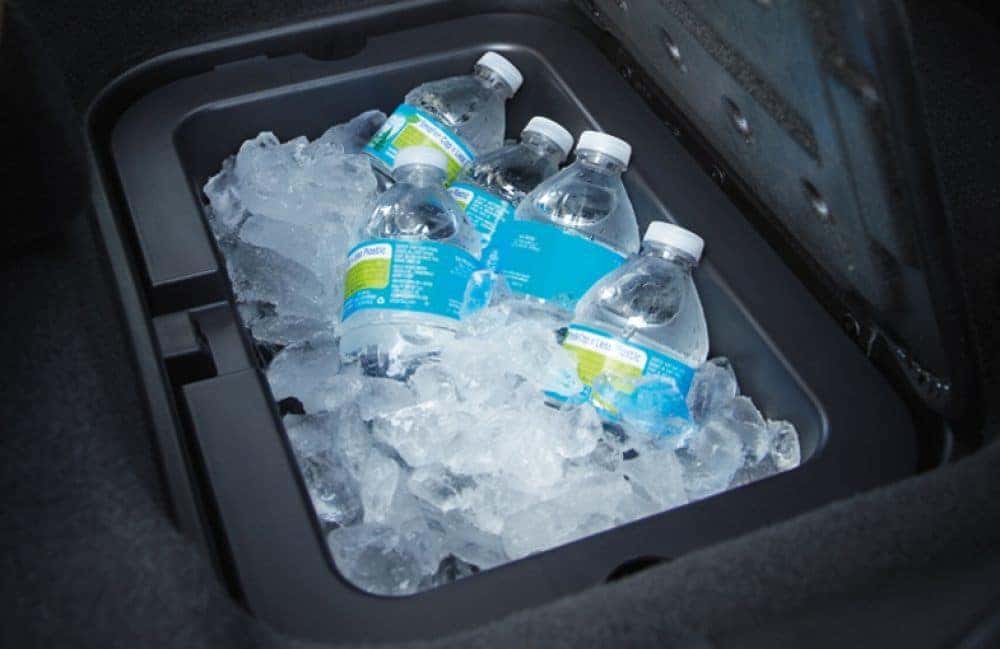 You can't forget about the drinks! Nobody wants to start off the party with a warm beverage, but you can't seem to track down a cooler to take along for the ride. Don't worry though, because the 2018 Dodge Journey saves the day again. The second row of seating has two in-floor storage compartments, and they double as coolers. All you have to do is add ice you've got yourself…well, an icebox!
Take a Seat
You have to make a few quick stops on the way to the party, so you want to make sure to keep the more valuable items safe from theft. As you might have already guessed, there's an easy way to do that in the 2018 Dodge Journey. The passenger seat actually lifts up to reveal a secret compartment inside the seat. You can stow away that video camera and HDMI cord to keep them safe, and it's also great for making sure those smaller things don't get lost in all the rest of the cargo you're carrying.
Up on the Rooftop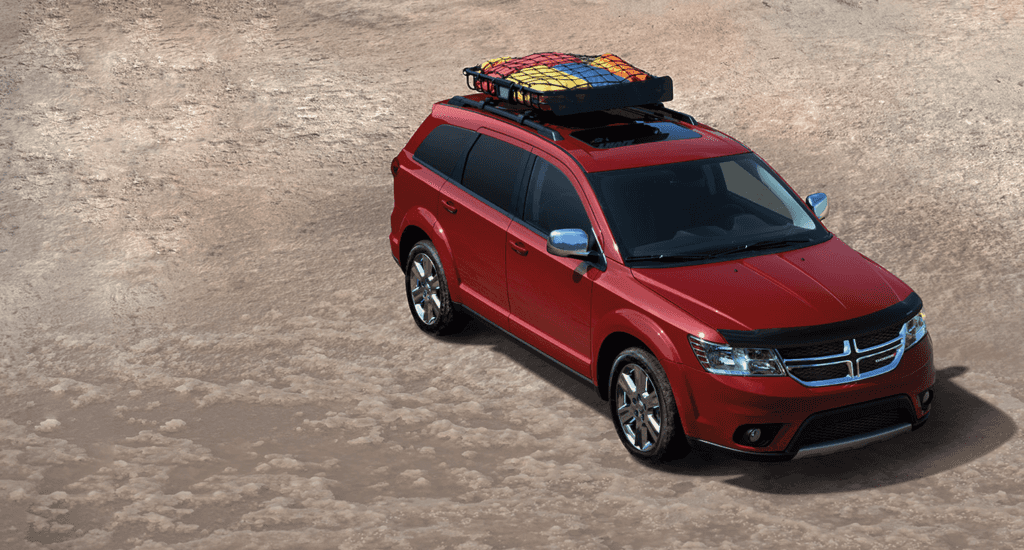 Oh, and did we mention you're also in charge of bringing the tree? Yeah. No problem though, because the 2018 Dodge Journey offers some prime rooftop real estate and roof rails that are perfect for traveling with things like Christmas trees. Don't worry, they're probably going to give you a good bonus for all of this!
If you want to explore the 2018 Dodge Journey's storage solutions in person, swing by Landers Chrysler Dodge Jeep Ram of Norman to see it all for yourself!