Our Favorite Features of the All-New Jeep Wrangler | Landers CDJR of Norman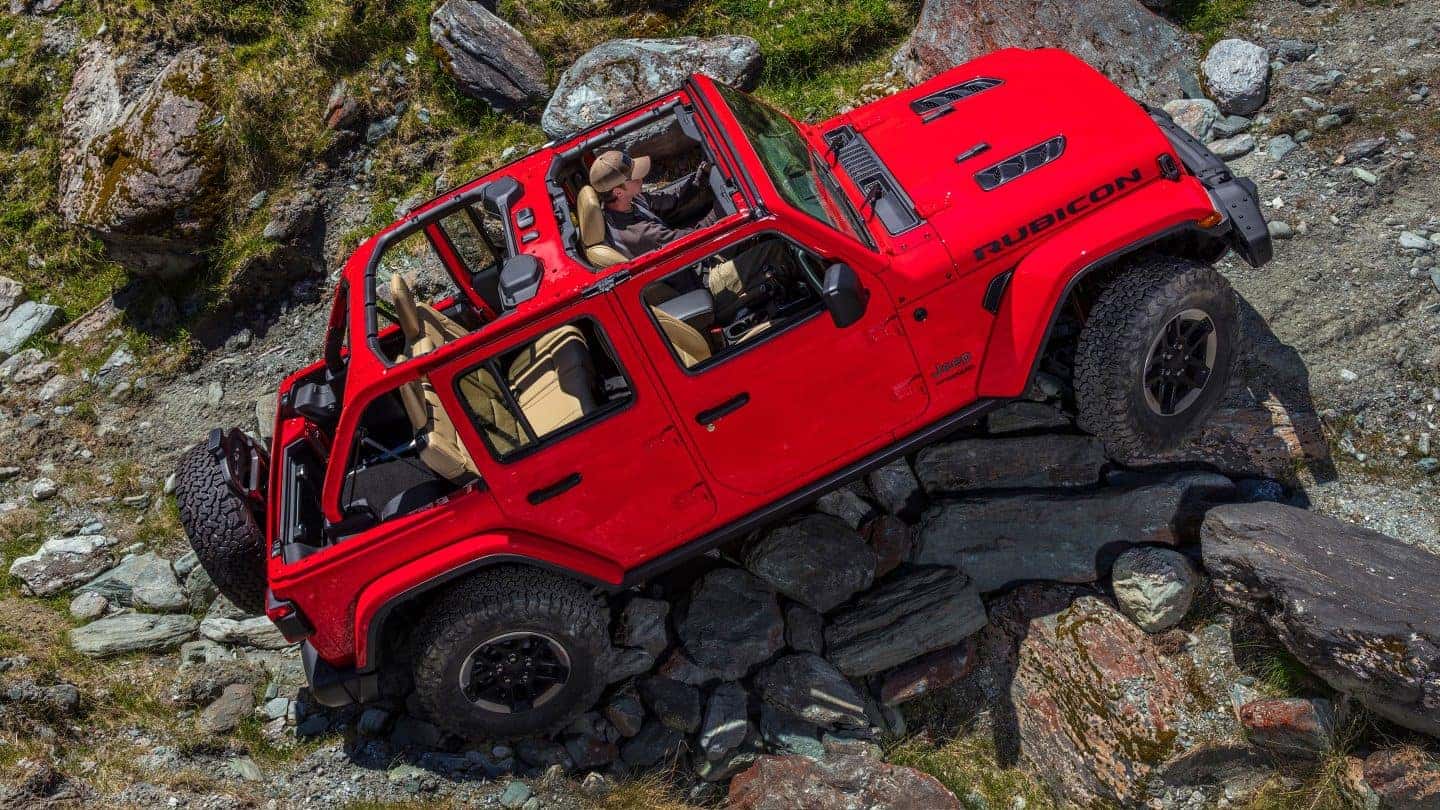 The all-new 2018 Jeep Wrangler JL is all the rage right now, and rightfully so. It has all the iconic Jeep brand styling Wrangler drivers demand, it has more power and hardiness than any Jeep before it, it's the most fuel-efficient Jeep ever made, and it managed to give us updated convenience features without stepping on the heritage styling. Keep reading for some of our favorite features of the new 2018 Wrangler.
Foldable Windshield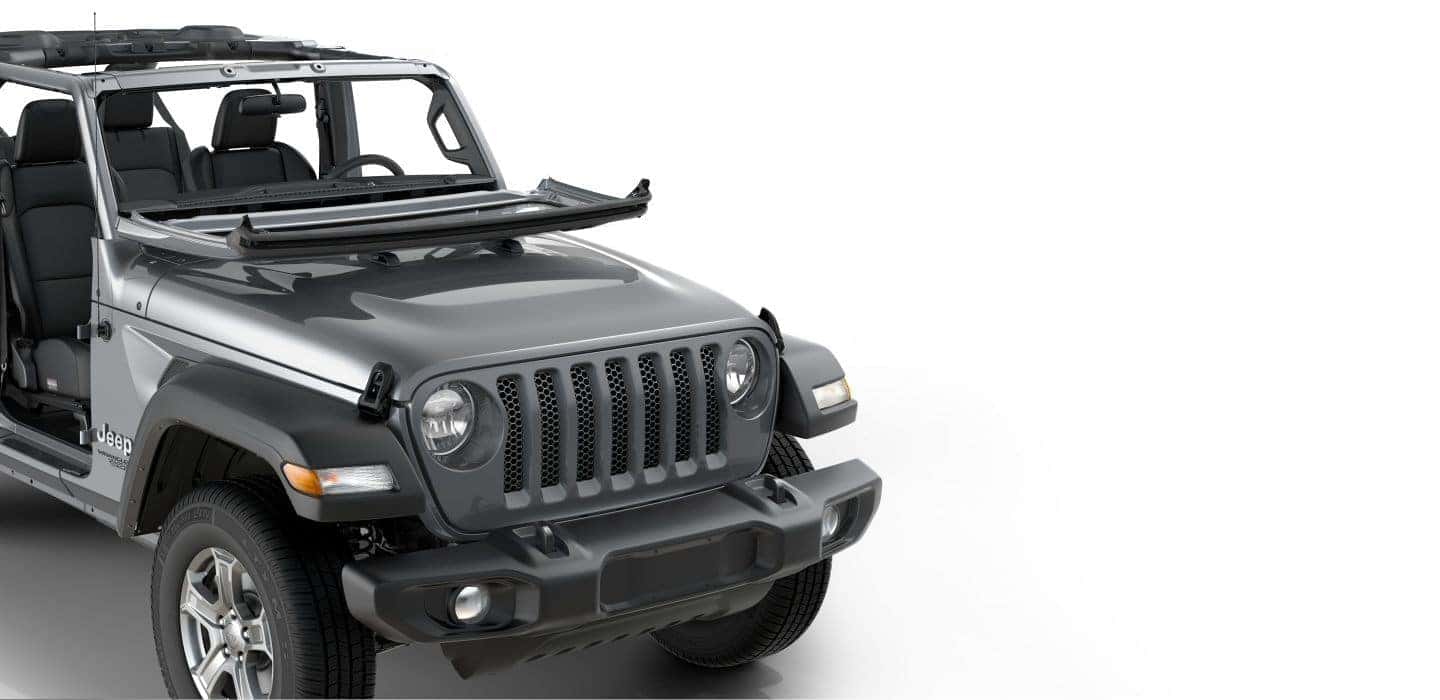 The updated foldable windshield in the Wrangler JL makes enjoying the open air so much easier. There's not much to the fold-down process; it's quick and simple to break down the barriers between you and the outside world. Whether you want a better view of the trail or just a way to listen to music out in nature, the foldable windshield makes it a breeze.
All-Terrain Tires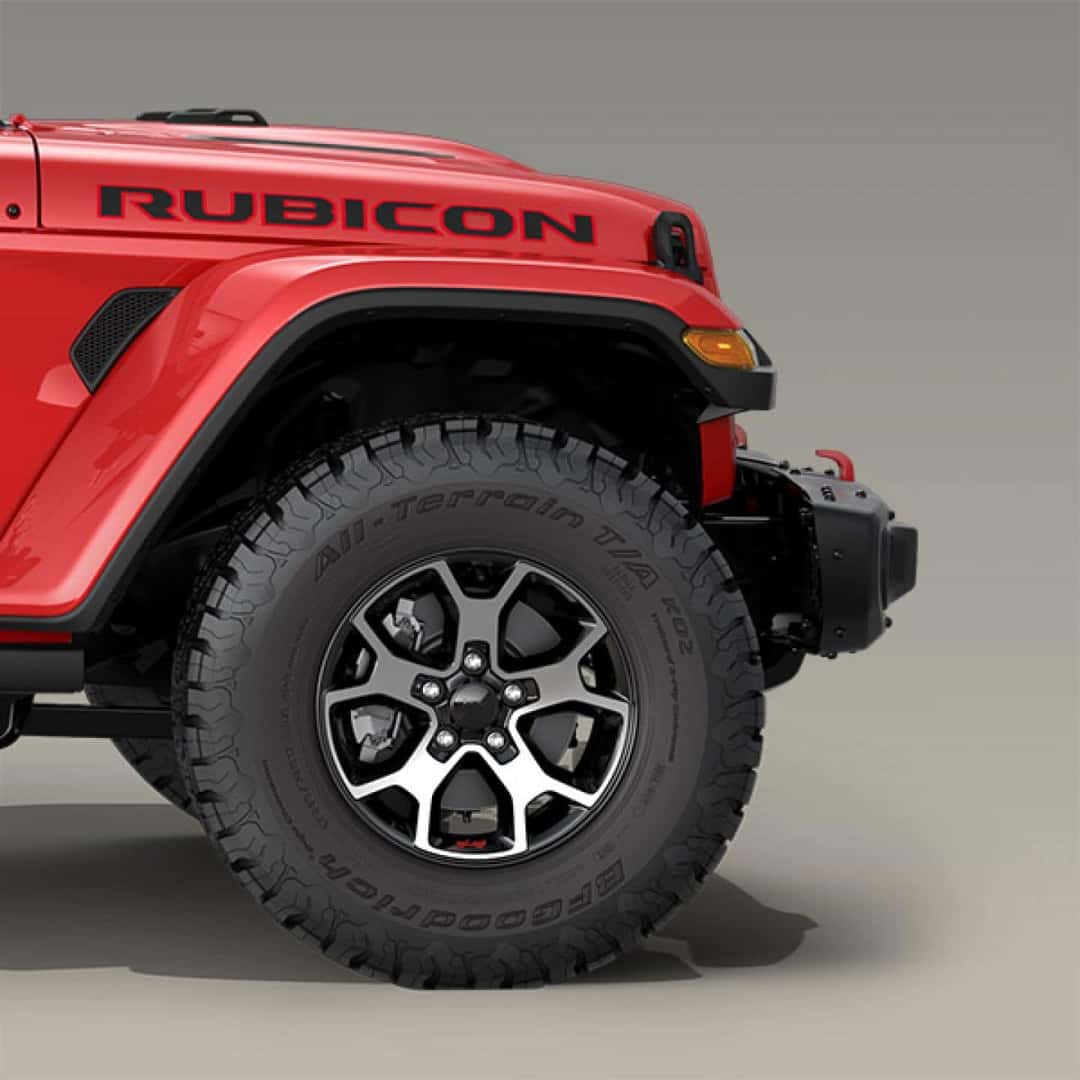 The 2018 Wrangler Rubicon comes standard with new 33-inch BFGoodrich K02 All-Terrain tires. These tires are tough, durable and capable of delivering superior traction, so they're perfect for the off-roads. The tires are also taller, giving the Wrangler an incredible 10.9-inches of ground clearance.
Freedom Top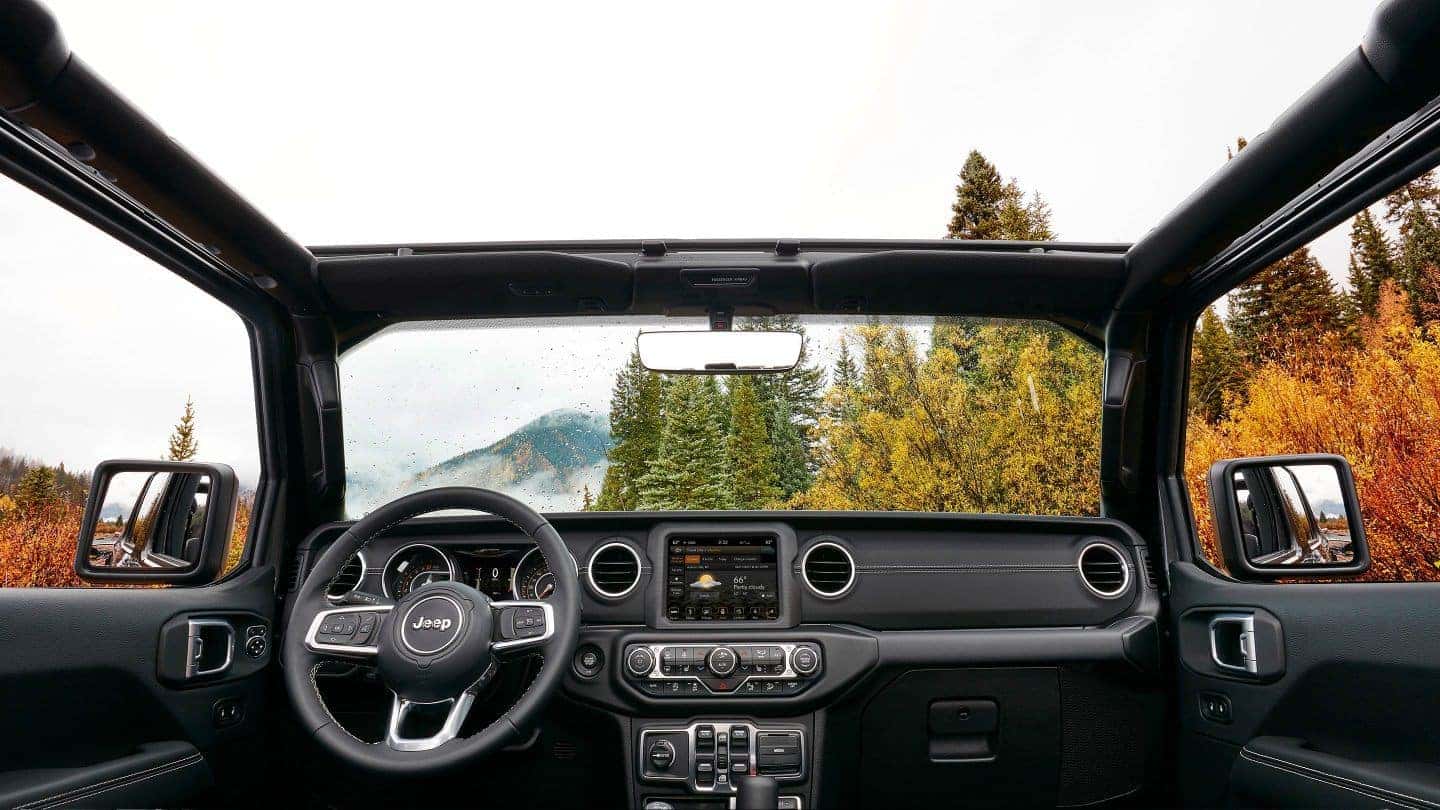 Wrangler drivers are into the whole open-air freedom thing, which is why the new lightweight Freedom Top hardtop is another great addition to the 2018 Wrangler. The Freedom Top comes with easily removable roof panels, so you can enjoy that top-down feeling even without a soft top.
Off-Road Pages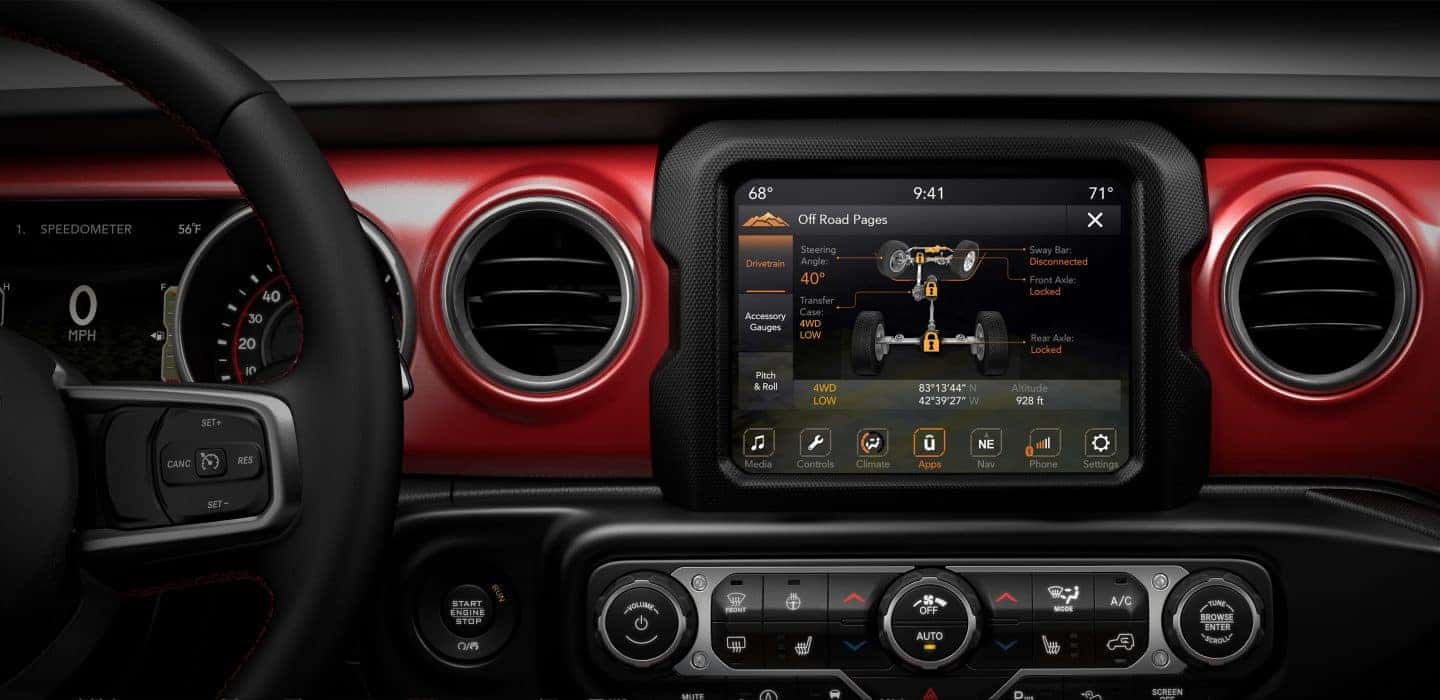 If you like to get down and dirty with your Wrangler, you'll love Jeep's Off Road Pages. Off Road Pages is a feature of the Uconnect system that provides vehicle status updates while operating in off-road conditions. Information includes steering angle, fluid temperature, oil pressure, pitch and roll and more.
Wash-Out Interior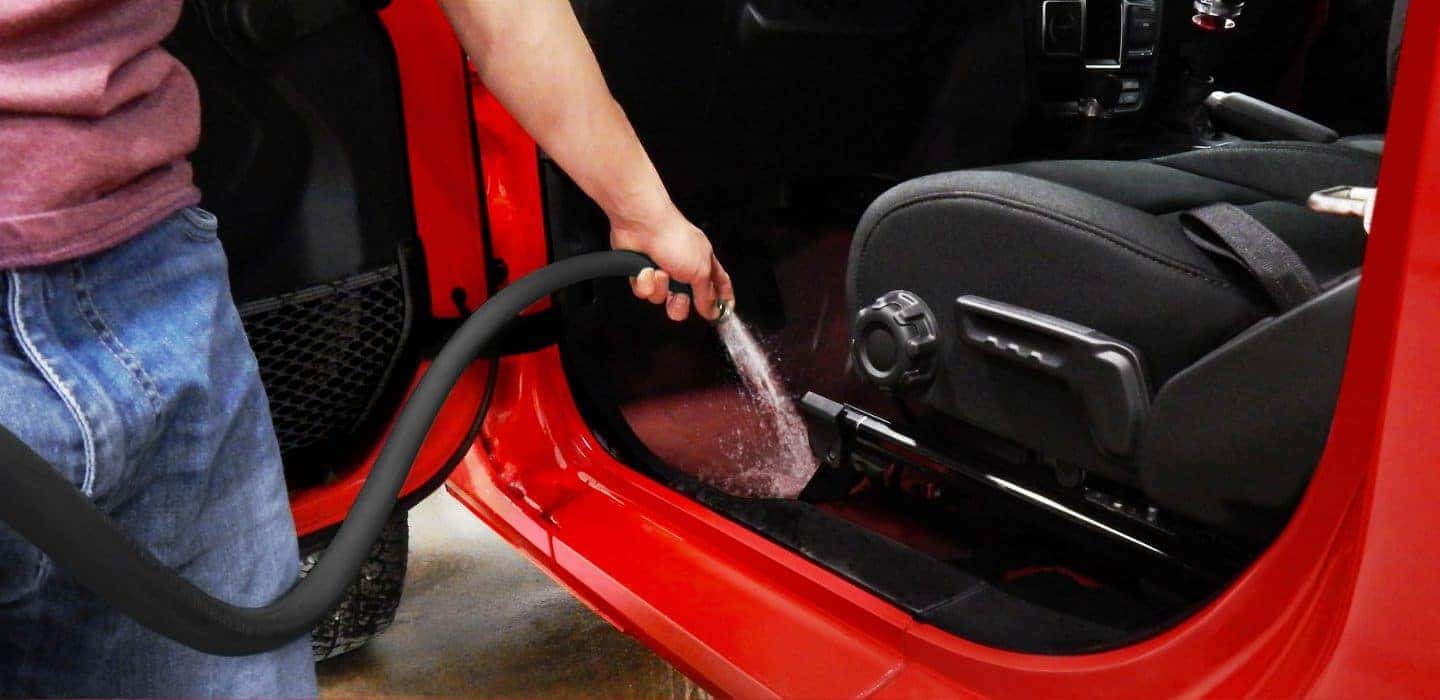 If you've owned a Wrangler in the past, you're probably familiar with the idea of washing out the interior of your Jeep. For the Wrangler JL, the wash-out interior features all-new, one-way drain valves in the floor to let the water flow out but not back in. All you have to do is remove the carpet and wash out the interior with a hose. It's convenient, it's effective, and it's easier than ever.
What are your favorite features of the all-new 2018 Jeep Wrangler JL? Let us know which ones you would like to see highlighted! If you want to see the new Wrangler JL in person, swing by Landers Chrysler Dodge Jeep Ram of Norman.