How to Get Mud Off Your Ram Truck | Landers Chrysler Dodge Jeep Ram of Norman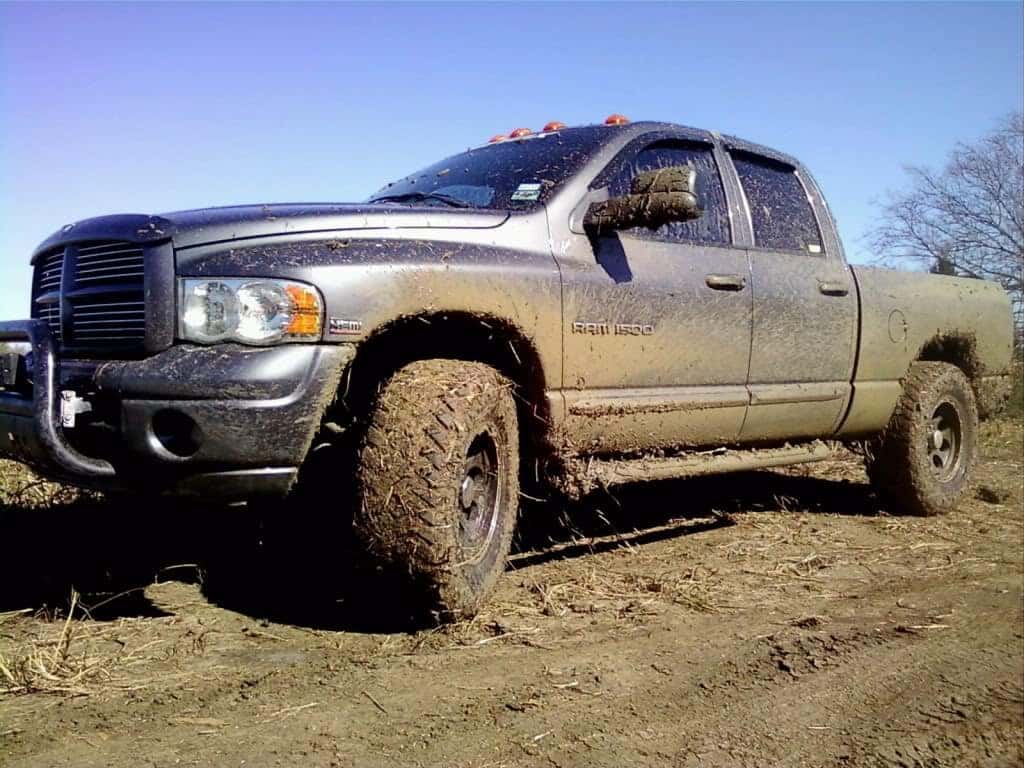 Whether you drive a Ram 1500, 2500 or 3500, we know one thing for sure — it's bound to get muddy! Even if you're not a hardcore off-roader or a muddin' champion, Ram trucks are made for the mud (and the snow and the rocks and anything else nature wants to throw at you!). We love seeing your Ram covered in mud after a good time in the pit, but if you leave that mud on your truck for too long, you risk damaging your paint job and even your engine. Here at Landers CDJR of Norman, we know how important your Ram truck is to you. So, we put together a few tips on how to get your truck back to its showroom shine after a day of fun.
Pressure's on. The best thing to do after getting your truck muddy is to wash it with a pressure washer as soon as you can. If you wait too long, the mud will cake on like concrete. It's very effective for knocking off the biggest layer of grime, and you can use it to wash the driveway when you're done! Be sure to spray every part of your Ram's exterior, including underneath.
Hands-on cleaning. After you take care of the stubborn stuff with the pressure washer, it's time to get your hands dirty (or clean, by the time you're done!). Use warm water along with soap that is made specifically for cars. A microfiber wash mitt is a great tool to use for scrubbing your Ram. To prevent any possibility of scratches, you should avoid using circular motions and wash your truck in straight lines instead.
Blow dry. If you want to take the extra step to get your Ram truck looking photo ready, you can use a leaf blower to blow the surfaces dry. If you don't have a leaf blower, a microfiber towel will work just fine. Just make sure to blot off the excess water rather than wiping it.
Armor up. Here's a tip that will help make the truck-washing process easier on you after future adventures. Spray some Armor All around the body of your Ram, especially underneath and over the powertrain components. This will not prevent your truck from getting muddy (which we wouldn't want, anyway!), but it will make washing it off a whole lot easier. The mud won't stick as well or dry as easily, so you won't have to struggle as much to get rid of it.
Polish and wax.
If your truck still isn't as clean as you'd like it to be after a good power wash and scrub-down, you might want to repeat those steps one more time or at least give it a final spray with the pressure washer. Once it's as clean as can be, you can polish and wax your Ram to give it that finishing touch.
We hope these tips prove to be helpful for cleaning your muddy Ram trucks, but it's okay if they don't stay that way for long. That's part of the fun of being a Ram owner, right? If you're not a Ram owner yet and you want to be, we can help! Stop by Landers CDJR of Norman today or check out our Ram truck inventory online.