Gift Ideas for the Jeep Lover | Landers Chrysler Dodge Jeep Ram of Norman
The smell of peppermint and hot cocoa is in the air, the streets are flooded with holiday lights, and all the classic Christmas specials are playing on TV. The holiday season is in full swing, and Christmas is just around the corner. That means it's time to get those gifts picked out and wrapped up! Some people can be hard to shop for, but Landers Chrysler Dodge Jeep Ram of Norman is here to help out with at least one kind of person on your list: the Jeeper. There are few things Jeep enthusiasts love more than their Jeep, so it's only fitting to get them something Jeep-related for Christmas. But since they already have the real thing (and likely a long list of add-ons), you have to get a little creative. Check out our suggestions below.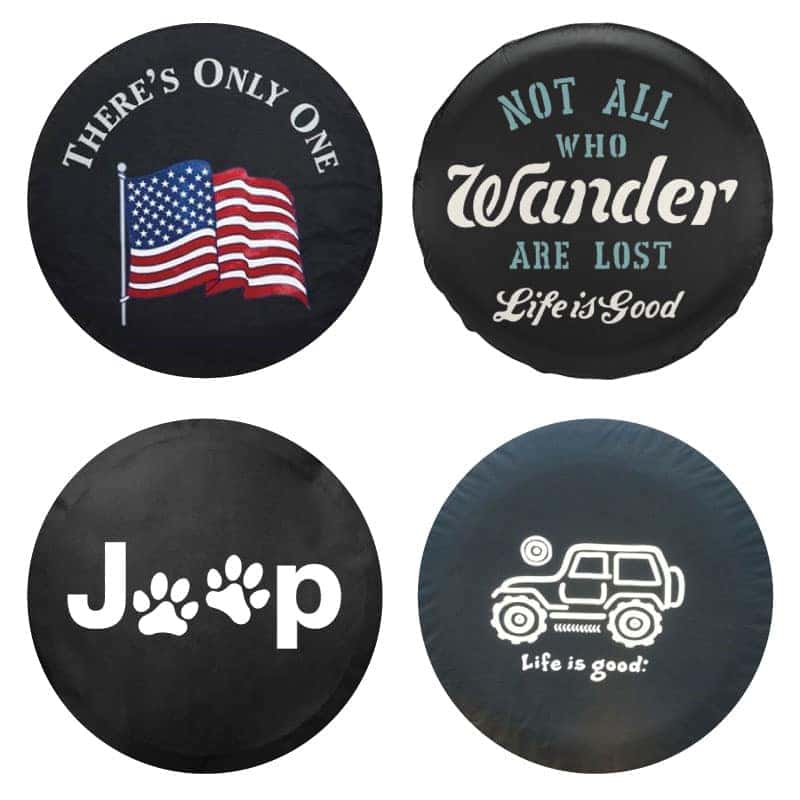 Every Jeep Wrangler has a spare tire on the rear of the vehicle — it's kind of a thing. We love the idea of getting a spare tire cover as a gift, because it's something that's hard to go wrong with. First of all, you can find a variety of different designs through All Things Jeep, from sports logos to camouflage to custom designs. So there's no reason that you can't find one to fit your Jeeper's personality and style. It also makes a great gift because it's something they can switch out and change up if they want to.
Jewelry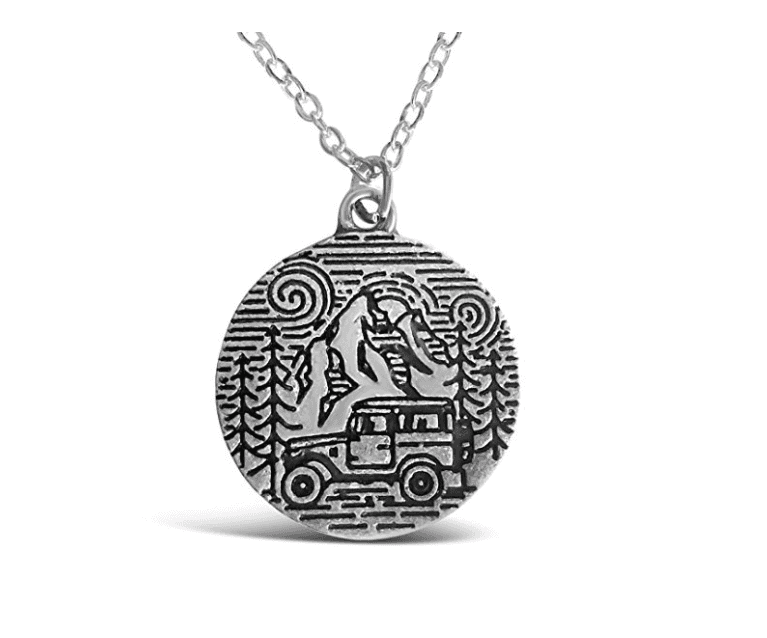 Silly boys, Jeeps are for girls! For the lady Jeeper in your life, why not make her Christmas special with some Jeep-themed jewelry? We love this stamped Jeep camping necklace from Amazon. It's pretty and durable, so she can definitely wear it on the trails, over the river and through the woods! If you want to do a little more and get a full set, check out this Jeep jewelry & nail decal gift set from All Things Jeep.
Embroidered Canvas Backpack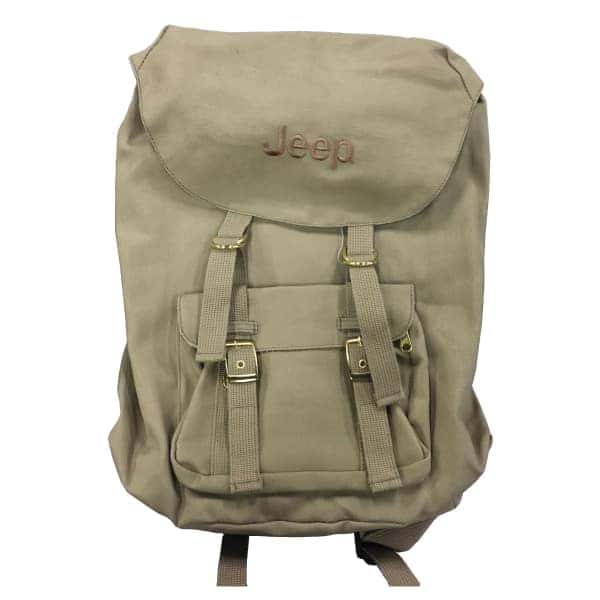 Jeep people are always planning for their next adventure, so a versatile voyager backpack like this one from All Things Jeep is the perfect gift. A bag like this one is excellent for trekking through the trails, and it can also be used for school, work or whatever else your Jeep friends and loved ones are into. It even has a padded laptop sleeve, an interior cell phone compartment and a headphone port!
Winter Gift Set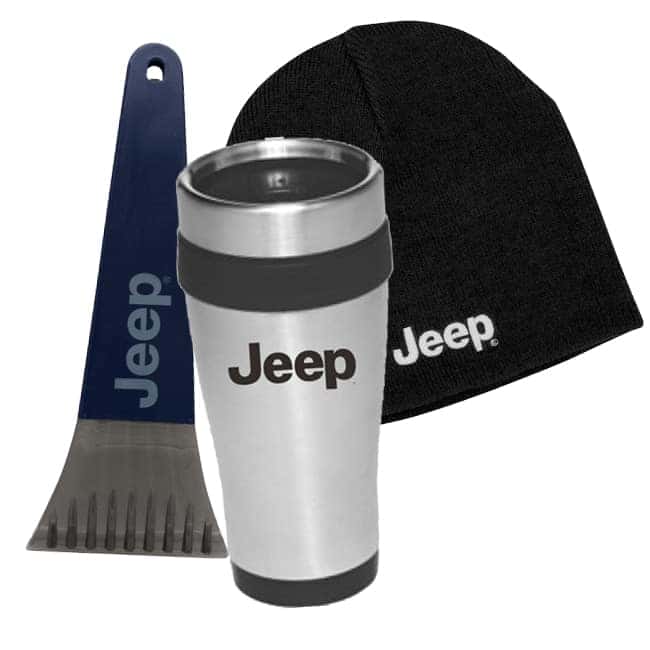 Especially for the newer Jeep drivers on your list, a Jeep winter gift set like this one from All Things Jeep makes for a useful and timely Christmas gift. This set comes with a Jeep logo stainless steel travel mug, a Jeep logo beanie, and a Jeep logo ice scraper. These things can help keep the Jeeper warm, cozy and ready for all the challenges that winter might throw their way.
Grille Keychain & Bottle Opener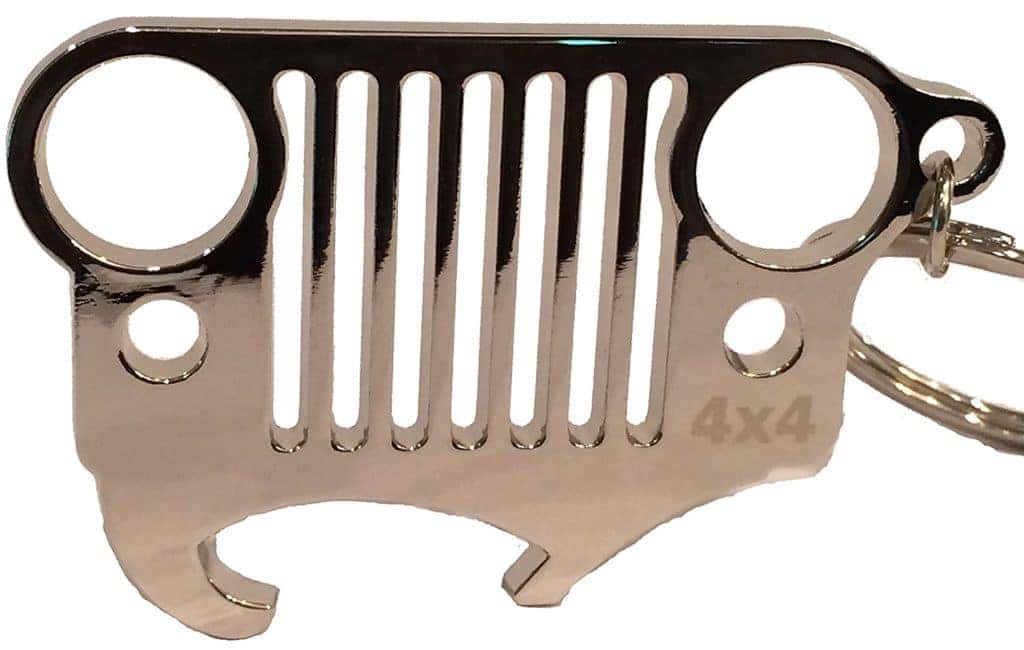 If you're looking for a stocking stuffer, check out this Jeep grille keychain that's also a bottle opener! It's high-quality, so you can count on it not to rust, tarnish or bend. We love it just because of how cool it looks, so it's an added bonus that it also has a convenient integrated bottle opener to make it quite useful, too. This is an excellent gift for any Jeep owner or enthusiast.
Landers CDJR Service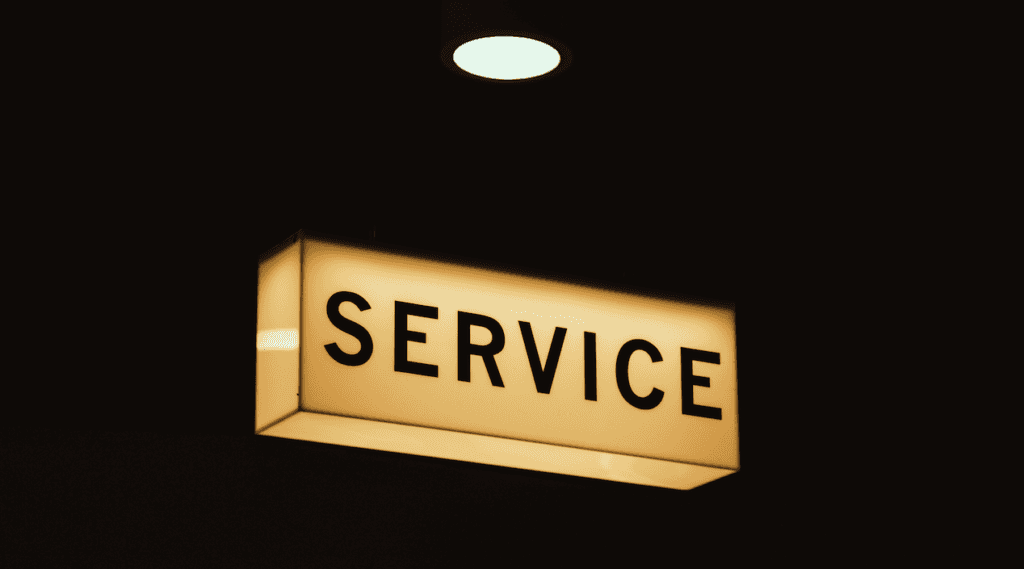 If you want to go a step above and get your favorite Jeep enthusiast something they'll truly cherish, how about setting them up with a service appointment at Landers Chrysler Dodge Jeep Ram of Norman? Our trained professionals will give their Jeep the care it deserves, and we'll make sure it's up and running as well as it possibly can be. This gift will definitely make you the favorite friend/relative/loved one of the holidays. If you want to give them the ultimate Jeeper gift, give us a call or schedule service online.
Contact Landers CDJR of Norman