Fiat Chrysler Automobiles–Topping Charts Yet Again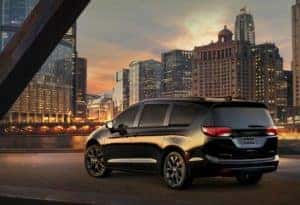 An incredibly intensive study which measures just how satisfying a new car is to drive and own, the 23rd J.D. Power APEAL Study uses driver evaluations of 77 characteristics in order to assess new 2018 vehicle models. After owning their new car for 90 days, drivers are then surveyed about their experience with their automobile; once the feedback has been analyzed thoroughly, the brands are ranked according to the greatest owner loyalty, the least amount of time required on the lot before purchasing, and which ones typically command higher prices overall.
This year all of Fiat Chrysler Automobiles' brands did exceedingly well in this study. The Chrysler Pacifica, for example, claimed the top spot amongst all minivans. Ram and Dodge clock in at third and fourth, respectively, in the category of All Mass-Market Brands. Dodge also came in second on the list of Most Improved Brands, as did Jeep by placing third. And in the Large Car segment, the Dodge Charger came in second once more followed closely by the Chrysler 300 in third. All in all FCA's brands consistently improved across the board, making them some of the most satisfying and sought-after cars to drive on the road today.
Here at Landers Chrysler Dodge Jeep Ram of Norman, we've got a huge selection of inventory of these awesome brands that are bound to suit your needs–and a highly-trained, very friendly team ready and eager to help. Whether you're after a rough-and-tumble Jeep Wrangler or the luxurious comfort of the Chrysler 300, let us show you the endless and amazing automotive possibilities for your next big purchase.
Want to give one a spin? Stop by Landers Chrysler Dodge Jeep Ram of Norman today–just click here!