Employee Profile: Braxton Stoneking | Landers Chrysler Dodge Jeep Ram of Norman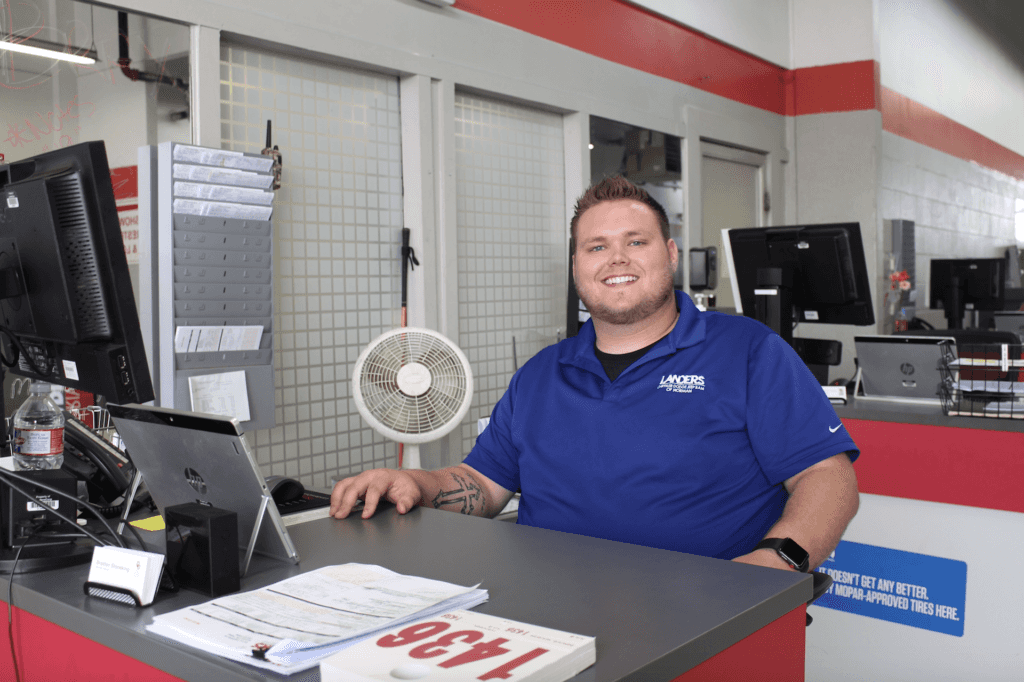 Here at Landers Chrysler Dodge Jeep Ram of Norman, we deeply value our team and consider every employee to be a member of the Landers family. This week, we'd like to recognize Service Advisor Braxton Stoneking.
Braxton has been a valued member of the Landers CDJR of Norman team for about 9 months now, and we are so happy to have him! Braxton loves helping people, and that comes through clearly when he is interacting with customers. He's very personable and warm, which are character traits that many people are drawn to.
Outside of work, Braxton likes to relax, watch Westworld, and hang out with his friends. He also loves to go off-roading with his Tahoe, and he has been off-roading since the age of 16.
Braxton's favorite off-roading story is when his friend accidentally got stuck and buried his truck up to the windshield, resulting in everyone trying to pull him out until 5:30 in the morning!
Braxton also enjoys watching game shows like Family Feud with his friends and two brothers. One of his game-show-watching buddies, Garrett, is a fellow Landers employee.
Braxton's dream vacation would be to experience the culture, food and scenery of Germany and Switzerland.
When Braxton was little, he wanted to be an astronaut. Braxton, you're important to our team, so we hope working at Landers is the next best thing!
Thanks for all you do for Landers and for our customers, Braxton! We appreciate you.