Dodge Charger: Our Favorite 4-Door Sports Car | Landers CDJR of Norman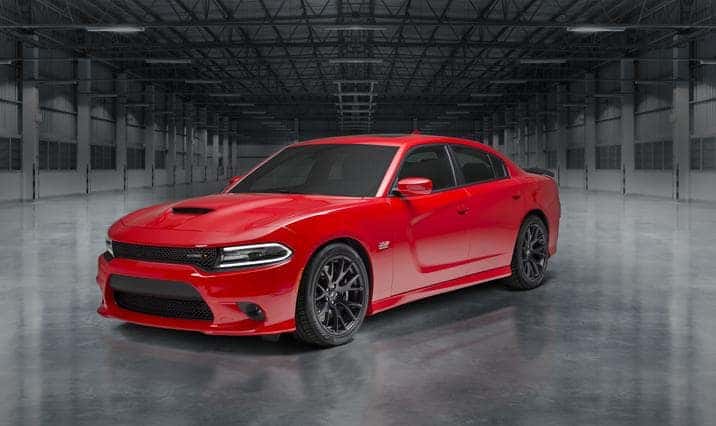 Sometimes you just need to put the pedal to the metal and feel the power under your feet. There's nothing like clutching the wheel of a capable sports car as you whip around a corner, feeling like nothing could stop you in that moment. But traditional two-door sports cars just aren't practical for most people. If you need the convenience of a fuel-efficient four-door sedan with the power and style of a muscle-based sports car, we recommend looking into the 2018 Dodge Charger. Because of its incredible versatility and driveability, the 2018 Charger is our favorite four-door sports car out there.
Legendary Performance
Don't let the four doors fool you, because the 2018 Dodge Charger is all about performance. With up to 485 horsepower and 475 pound-feet of torque on the SRT trim, the Charger has what it takes to get any job done, whether you're smoking your friends on the track or picking the kids up from school. If you want more, you can upgrade to the Hellcat version which exerts an astonishing 707 horsepower and 650 pound-feet of torque. That kind of power is not for the faint of heart. The Charger's state-of-the-art eight-speed automatic transmission delivers show-stopping precision and fuel efficiency, and it has an available Sport Mode along with available paddle shifters. That's not something you're going to find in your average sedan. Plus, the advanced all-wheel drive means you can still take to the track under virtually any conditions, rain or shine. The list of impressive performance-enhancing features goes on, giving you the tools you need with offerings like electric power steering, launch control and traction control. So yeah, this is a sports sedan that doesn't mess around.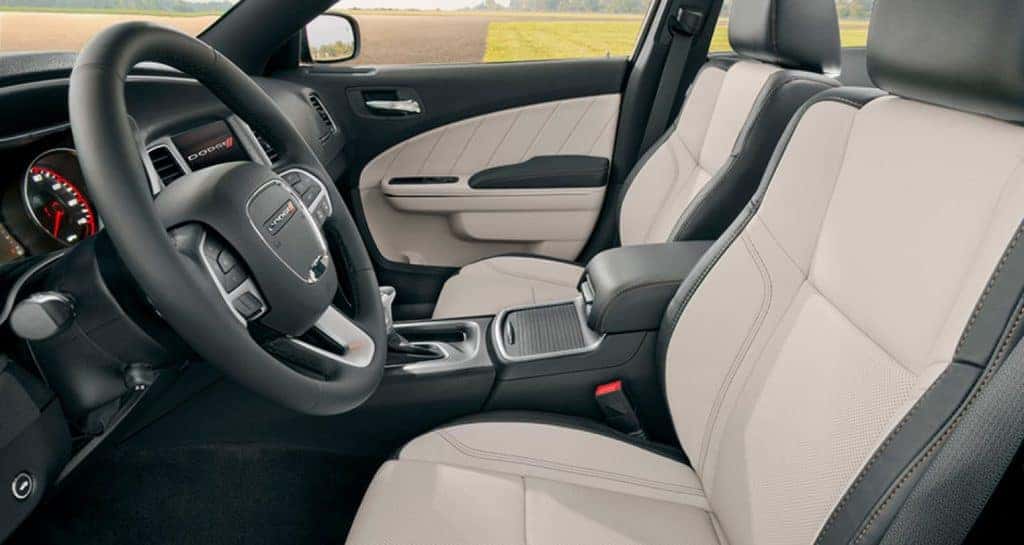 Forever Flexing
We love that you'll never look or feel average in this beast of a car. The exterior of the 2018 Charger is sleek, chiseled and aggressive. It's like the perfect combination of retro and modern, showing off futuristic elements while simultaneously nodding to its muscle-car heritage. It's known for its scalloped side doors that you can't help but covet. The available LED lights give your Charger the ability to leave a lasting impression everywhere it goes, any time of day or night. It offers LED fog lamps, daytime running lamps and projector headlamps, or high-intensity discharge headlamps, depending on the model. The back end can be customized with your choice of a three-piece body color spoiler, one-piece satin black performance spoiler, or one-piece body-color performance spoiler. We love that, because let's be real here—other cars will spend most of their time admiring your Charger from the tail end.
Brains Behind the Brawn
If we stopped there, we'd probably already have more than enough to justify why the 2018 Charger is our favorite four-door sports car. But the charger simply isn't satisfied with "just enough". This car goes way beyond intimidating strength and arresting good looks. You guessed it—it's smart, too. Can you say total package? The 2018 Charger is so saturated with tech, it's basically like having a robot chauffeur. It starts out with the 7-inch digital cluster display that keeps you in the know with all your vehicle info. The adaptive cruise control feature will go the extra mile to actually apply the brakes on your vehicle in emergency situations. Sport mode lets you toggle back and forth between using the Charger as a daily driver and using it to tear up the pavement. The Charger will even turn on your windshield wipers for you when they detect rain on the windshield—and it will adjust the speed of your wipers as the rain increases and decreases. You can customize your cockpit with the available Travel Link system, you can check your performance stats in real time, and you can easily make hands-free calls. You will find USB ports and auxiliary plugs for your convenience, and Bluetooth connectivity is easier than ever. We could keep going, but there's no end in sight and we think you get the picture.
If you still can't see why the Dodge Charger is our favorite four-door sports car, come see us at Landers Chrysler Dodge Jeep Ram of Norman. But be prepared…we might just introduce you to a vehicle you won't be able to say goodbye to.
Contact Landers CDJR of Norman.