Landers Teams Up With OU Baseball & Softball for Children's Hospital Fundraiser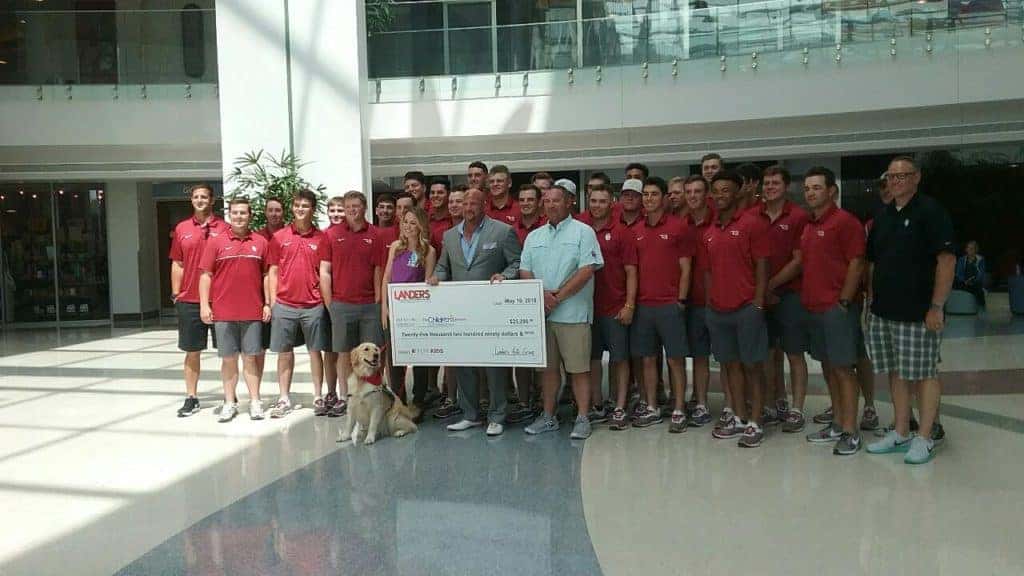 Community. Driving tradition. Making an impact. That's what Landers Auto Group of Norman is all about. Sure, we make our money by selling vehicles. That's what we spend most of our time doing — buying and selling cars, servicing vehicles, doing custom styling work, changing your oil, putting air in your tires — all that good stuff. And we love every second of it. But that's not what the Landers family is all about.
Soon after arriving in Norman, the Landers team fell absolutely in love with this town. We care about supporting our community enough that we want to spend time and money on our Norman neighbors when and how we can. That's why we're a proud partner of Sooner Athletics!
Together with the OU Baseball program and the OU Softball program, Landers Auto Group of Norman kicked off a fundraiser called K's for Kids at the start of the season. The goal of the fundraiser was to raise money for the Children's Hospital at OU Medical Center by donating $30 for every Sooner strikeout.
Specifically, we wanted to raise money to go toward a second facility therapy dog for the Paws for Purpose animal therapy program at Children's.
Paws for Purpose is an amazing program that helps resident kids feel like…well, kids.  For more than 20 years, kids have loved the support of volunteer pet therapy dogs and handlers, but more recently, Children's became the first hospital in Oklahoma to add a facility therapy dog to the team. That dog, Targa, goes to work at the hospital every day with her handler.
Dogs like Targa are available to respond to needs and requests at a moment's notice, supporting patients during procedures; in intensive care; in surgical settings and other times when a volunteer therapy dog would not be present. Blending clinical care goals with the loving comfort of a therapy dog has been a huge success already, and we wanted to contribute to making it an even bigger success.
This month, the Sooners and Landers Auto Group of Norman were able to present a check to The Children's Hospital at OU Medical Center for $25,290 to help with that goal. That is what it's all about.