Buy a 2021 Jeep Wrangler in Norman, Oklahoma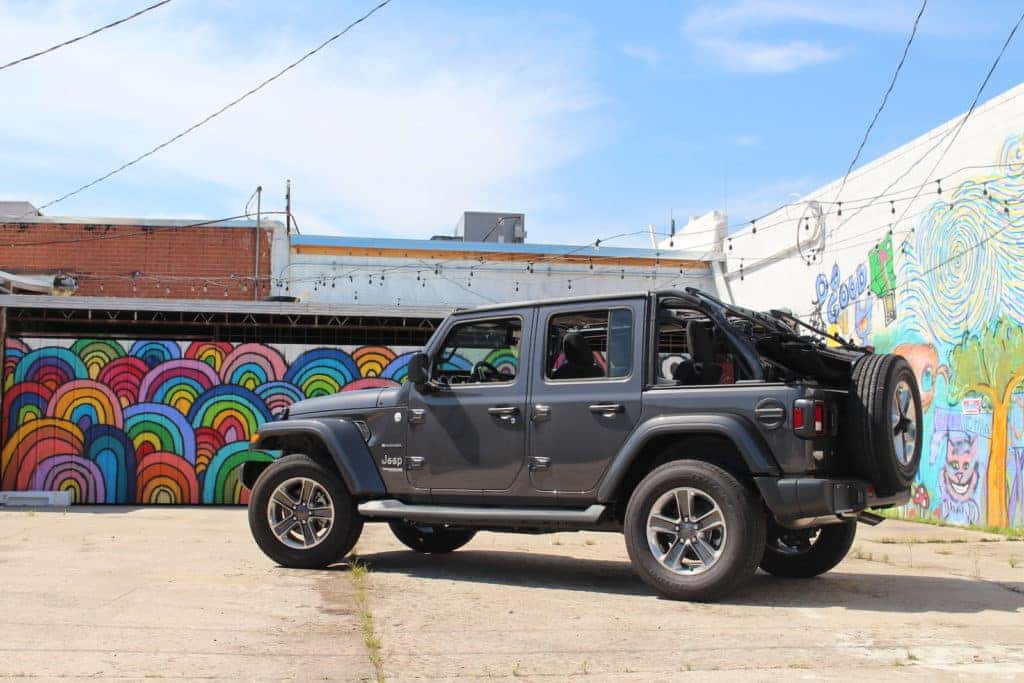 Ask anybody who owns one: life is just better when you own a Jeep Wrangler! From hitting the backwood trails to popping off the top on that first perfect day of summer, the iconic Jeep Wrangler is all about helping you live your best life, and the 2021 Jeep Wrangler might be the best ever! Thinking you might buy a 2021 Jeep Wrangler in Norman, Moore or Oklahoma City, Oklahoma? Then skip the dealerships who only think of you as a number on a balance sheet and head for Central Oklahoma's Jeep Superstore: Landers Chrysler Dodge Jeep Ram of Norman! The 2021 Jeep Wrangler is here and ready for a test drive, so what are you waiting for? Come see us today, or check out our full selection of 2021 Jeep Wrangler models online right now.
CLICK HERE TO SHOP OUR SELECTION OF JEEP WRANGLER MODELS
ICONIC LOOKS: For over 70 years, Jeep has been helping Americans find the next stop on their lifelong adventure with a perfect blend of 4×4 performance and iconic, function-over-form design that always looks great. Though the 2021 Jeep Wrangler may look similar to the rest of its kin, make no mistake: this is the best-looking Wrangler ever! Featuring wider, longer grille slots for better cooling, a subtly curved grille shell for better aerodynamics, and a wider beltline than ever before, the 2021 Jeep Wrangler is all about burly good looks. It has larger windows to help you take in more of your surroundings on the go and the same easy-to-remove doors and top that have made the Jeep Wrangler a legendary fun-in-the-sun machine for years. Inside, interior options range from comfy and plush to all-business durable, including rubber flooring, water-resistant fabrics and interior drain plugs that allow you to simply hose out the mess if the muddin' fun gets a little too intense while you've got the top and doors off. Whether you choose the agile, short-wheelbase two-door or the family-fun-ready four-door, the 2021 Jeep Wrangler is ready to take your drive to 11!
Click here to watch a walkaround video of the new Jeep Wrangler features! 
ICONIC CAPABILITY: Since the first plucky Jeeps rolled into combat during the Second World War, Jeep has always been about go-anywhere capability that quickly made the brand a hunting, fishing and fun-wheeling icon. While the iconic nameplates of other manufacturers have been watered down and slapped on fragile, mostly plastic "faux-wheelers," the 2021 Jeep Wrangler continues Jeep's long heritage of toughness that's ready to take on the most rugged terrain straight off the dealership lot. Powering the 2021 Jeep Wrangler is your choice of three advanced and reliable engine options that let you leave the pavement in the rearview with confidence:, including the 285-horsepower 3.6-liter Pentastar V6 with the eTorque mild-hybrid system and the new 3.0-liter Ecodiesel V6, delivering an incredible 442 lb.-ft. of torque, for mountain-climbing power that leaves the competition in the dust and up to 3,500 pounds of maximum towing, plus fuel economy of up to 29 miles per gallon, for more wheelin' and less stopping for fuel. For the best overall performance and fuel economy, the 2.0-liter four-cylinder turbo engine is a great choice!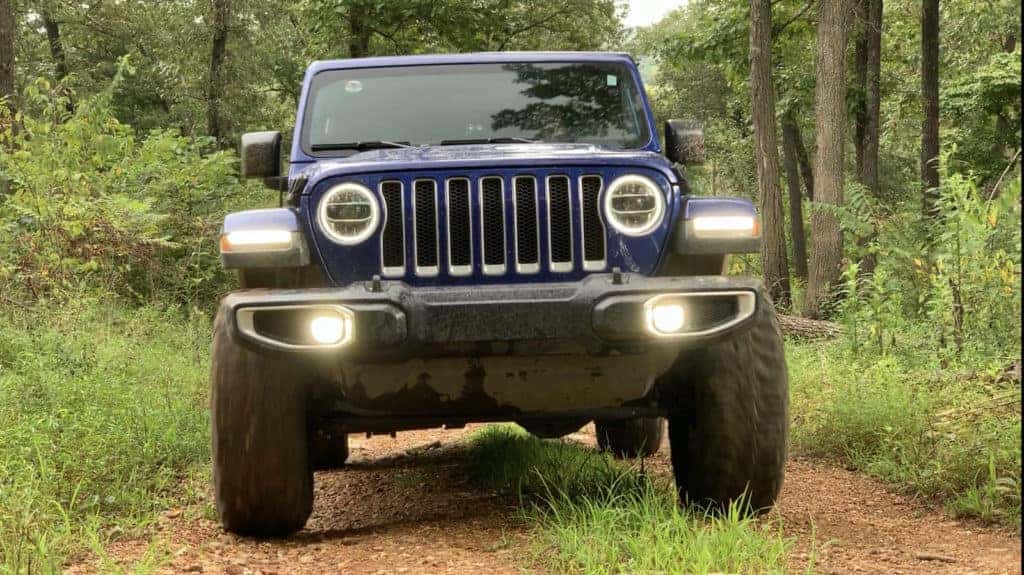 BUILD YOUR JEEP YOUR WAY; When it comes to "having it your way," no other vehicle on the market today offers as much flexibility and customization options as the 2021 Jeep Wrangler. For starters, choose from either the sporty and agile two-door model, or bring some friends along for the ride with the surprisingly spacious Jeep Wrangler four-door models. From there, the 2021 Jeep Wrangler offers a whopping 14 available trims, from the all-business Jeep Wrangler Sport to the legendary off-road performance of the iconic Jeep Wrangler Rubicon. Looking for the ultimate in Jeep comfort and luxury? Then the High Altitude trim is for you. Each trim level has unique features inside and out. As if that wasn't enough, there are several top styles to choose from, including the standard black three-piece removable hardtop, the folding cloth freedom top, and the SkyOne-Touch top, which features a cloth roof that rolls back to open up 80 percent of the roof to the sky. This is all just a taste of the customization options available on the 2021 Jeep Wrangler. 
Overall, the new Jeep Wrangler is just a super fun vehicle. You can choose from bright and sporty colors to show off how much fun you're having behind the wheel. Colors like Hydro Blue, Chief Blue, Snazzberry, Firecracker Red, Nacho Orange, Hellayella, and Sarge Green accentuate the Wrangler's fun personality.
While the Jeep Wrangler might be one of the most historic vehicles on the road with legendary capabilities and iconic styling, this icon has also been modernized. You can get a large touchscreen with Apple CarPlay and Android Auto, Forward Collision Warning, Adaptive Cruise Control, Rear Cross Traffic Alert, Proximity Keyless Entry, Remote Start, Heated Steering Wheel, and more! This new-age technology translates to the engine bay as well. You can get a Wrangler powered by a 392 Hemi V8 engine or even a plug-in electric Wrangler 4xe! How cool! 
No matter where adventure wants to take you, the 2021 Jeep Wrangler stands ready to answer the call. Think you might be ready to buy a 2021 Jeep Wrangler in Moore, Norman or Oklahoma City, Oklahoma? Then stop in today for a test drive of the 2021 Jeep Wrangler at Landers CDJR of Norman! Or you can check out our full selection of 2021 Jeep Wrangler models at our website right now.