Buy a 2021 Jeep Wrangler 4xe in Norman, Oklahoma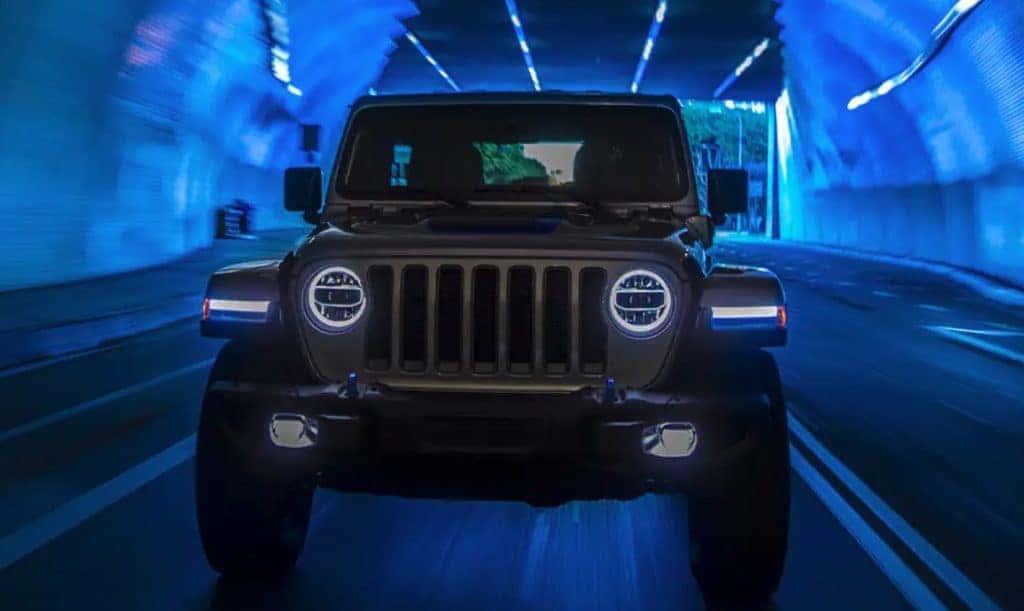 The iconic Jeep Wrangler is all about helping you enjoy the great outdoors, and now there's a Jeep Wrangler that helps you do that while having less impact on the environment. Meet the all-new 2021 Jeep Wrangler 4xe. Jeep's first plug-in hybrid Wrangler, the 2021 Wrangler 4xe features class-leading fuel economy plus the ability to glide along silently for up to 25 miles in electric mode on a single charge that only costs pennies per mile, putting an all-electric commute within reach without the range anxiety. Think you might buy a 2021 Jeep Wrangler 4xe in Norman, Moore or Oklahoma City, Oklahoma? Then come see us today at Landers CDJR of Norman and let's get the paperwork started to put you in the driver's seat of the cleanest, greenest Jeep Wrangler ever.
CLICK HERE TO SHOP OUR SELECTION OF 2021 JEEP WRANGLER MODELS
CLEAN, BUT NO LESS CAPABLE: While all-electric Jeeps are coming, for now, the perfect solution for cleaner driving without worrying about range leaving you stranded out of the trail is the 2021 Jeep Wrangler 4xe. In addition to an on-board battery pack that can be charged to provide up to 25 miles of fuel-free propulsion, the 2021 Wrangler 4xe keeps the good times rolling even when there's no outlet nearby with a 2.0-liter turbocharged inline four-cylinder generator that provides power on the go. Backed by the robust TorqueFlite eight-speed automatic transmission, the result is the most fuel-efficient Jeep in the brand's history, delivering an EPA-estimated 50 mpg equivalent.
BUT STILL ALL JEEP: What makes the Jeep Wrangler such an adventure-ready SUV is its ability to go from downtown traffic to blasting down rugged backwoods trails without a hitch. That seamless experience continues in the 2021 Jeep Wrangler 4xe. Putting the power to the ground are two electric motors, with advanced sealing and electrical connections that allow the Jeep 4xe to take on rain, snow, deep mud or even deep water fording without nervousness about damage to sensitive components. Drawing power from a 400-volt nickel manganese cobalt battery pack, these electric motors deliver a blistering 375 horsepower and 470 lb.-ft. of torque, for thrilling acceleration and power, no matter where your adventure takes you. Charged with an innovative Integrated Dual-Charging Module that blends the charger and converter into a single, compact unit, the 2021 Jeep Wrangler 4xe makes going green the most fun you'll ever have on the pavement or off.
An electrified future for cars, trucks, vans and SUVs is coming soon to a dealership near you! Want to help lead the way to a greener tomorrow? Then come see us today at Landers CDJR of Norman for more information about the 2021 Jeep Wrangler 4xe, or contact our dealership for available inventory and ordering right now.