Buy a 2021 Jeep Gladiator in Norman, Oklahoma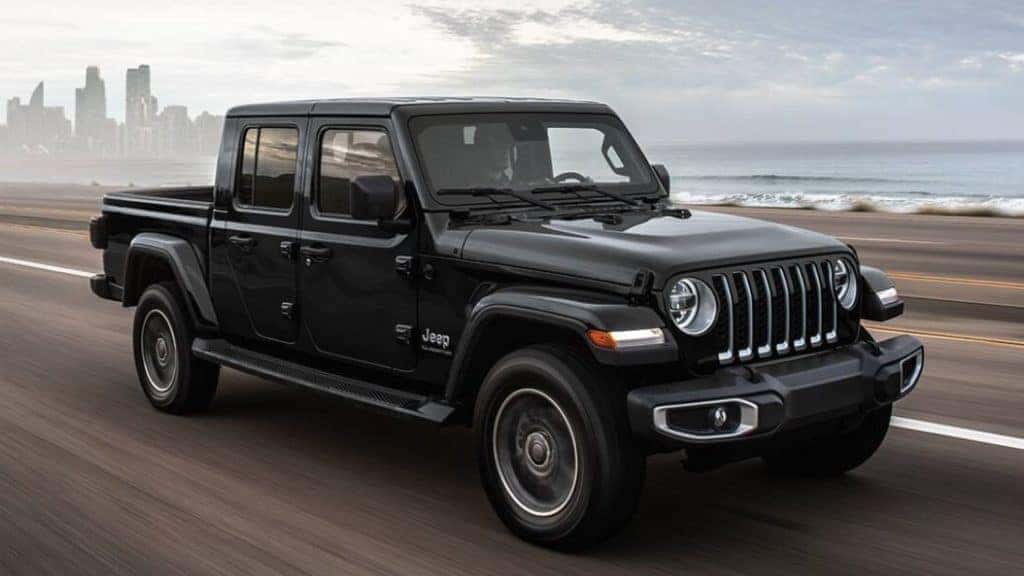 Since its launch in the 2019 model year, the next-generation Jeep Gladiator pickup has been helping those who love the great outdoors get lost, finding themselves and what they love in the solitude that can only be reached these days with a world-class four-wheel drive. Loaded with features and unstoppable Jeep capability, the 2021 Jeep Gladiator is the next evolution in the Gladiator story: the all-truck smaller truck that simply outclasses and outworks the competition. Want to by a 2021 Jeep Gladiator in Norman, Oklahoma City or Moore, Oklahoma? Then make the smart drive to Landers CDJR of Norman, where our growing selection of 2021 Jeep Gladiator models includes the right Jeep for everybody, including you! Come see us for a test drive, or check out our full selection of 2021 Jeep Gladiator Models at our website right now.
CLICK HERE TO SHOP OUR SELECTION OF 2021 JEEP GLADIATOR MODELS
THE LEGEND CONTINUES: With the return of the Jeep Gladiator, Jeep filled a gap in their lineup that had been open for almost 30 years by then, creating Jeep's first truck in over two decades. The 2021 Jeep Wrangler is the ultimate expression of Jeep's goal to build the best midsize truck ever, with legendary Jeep capability, iconic Jeep features like trapezoidal fender flares, Jeep's legendary seven-slot grille, and easy-remove top and doors to go from weatherproof comfort to open-air freedom in moments. Nine trim levels — from the luxurious Sahara to the ready-to-rip Rubicon — and seven great colors let you find the 2021 Gladiator that's perfect for you, your personality, and what you want from your adventures on- or off-road.
THE RUGGED AND RELIABLE TRUCK: While other truck makers build their mid-size pickup offerings almost as a consolation prize if you can't afford a full-size, the engineers and designers behind the 2021 Jeep Gladiator clearly know that just because you don't want a big honkin' truck doesn't mean you don't deserve the capability, robust engineering, payload and towing you need to help you get the job done. That philosophy resonates from every part and piece of the 2021 Jeep Gladiator. For example, the available 3.0-liter EcoDiesel V6, delivering best-in-class torque of 442 lb.-ft. and fuel economy of up to 28 mpg on the highway is a tow-beast, allowing the 2021 Jeep Gladiator maximum trailering of up to 6,500 pounds. Hitch up a trailer and turn your 2021 Jeep Gladiator into a mobile basecamp from which to launch boats, watercraft, side-by-sides, ATVs, dirtbikes and more, to help you choose your own perfect weekend adventure.
There's every other smaller truck in the world, and then there's the legend: the 2021 Jeep Gladiator, the all-business midsize truck that's ready to take you out past where the pavement ends with iconic Jeep capability. Ready to buy a 2021 Jeep Gladiator in Norman, Moore or Oklahoma City, Oklahoma? Then come see us today for a test drive at Landers CDJR of Norman, or check out our full selection of Jeep Gladiator models right now.