Best of the Best: Vehicle Storage | Landers CDJR of Norman
Unless you walk everywhere or use public transportation most of the time, chances are you spend a lot of time in your car. Just think about all those hours driving back and forth to work, to the store, to school, to the gym — wherever you go. Pretty much any time you leave your house, so does your vehicle. In a way, that makes your ride an extension of you.
If your car is an extension of you, it has to be more than just a big moving metal box. It needs to be your mobile office, your hideaway, your karaoke box, your closet. You need a place to hide valuables, hang dry cleaning, and store sports gear. That's why some of the features we get the most excited about are storage solutions. They give your vehicle something extra that takes your day-to-day drive to the next level of convenience, and makes road trips a breeze. If you want to know which storage solutions we can't get enough of, read on!
In-Floor Storage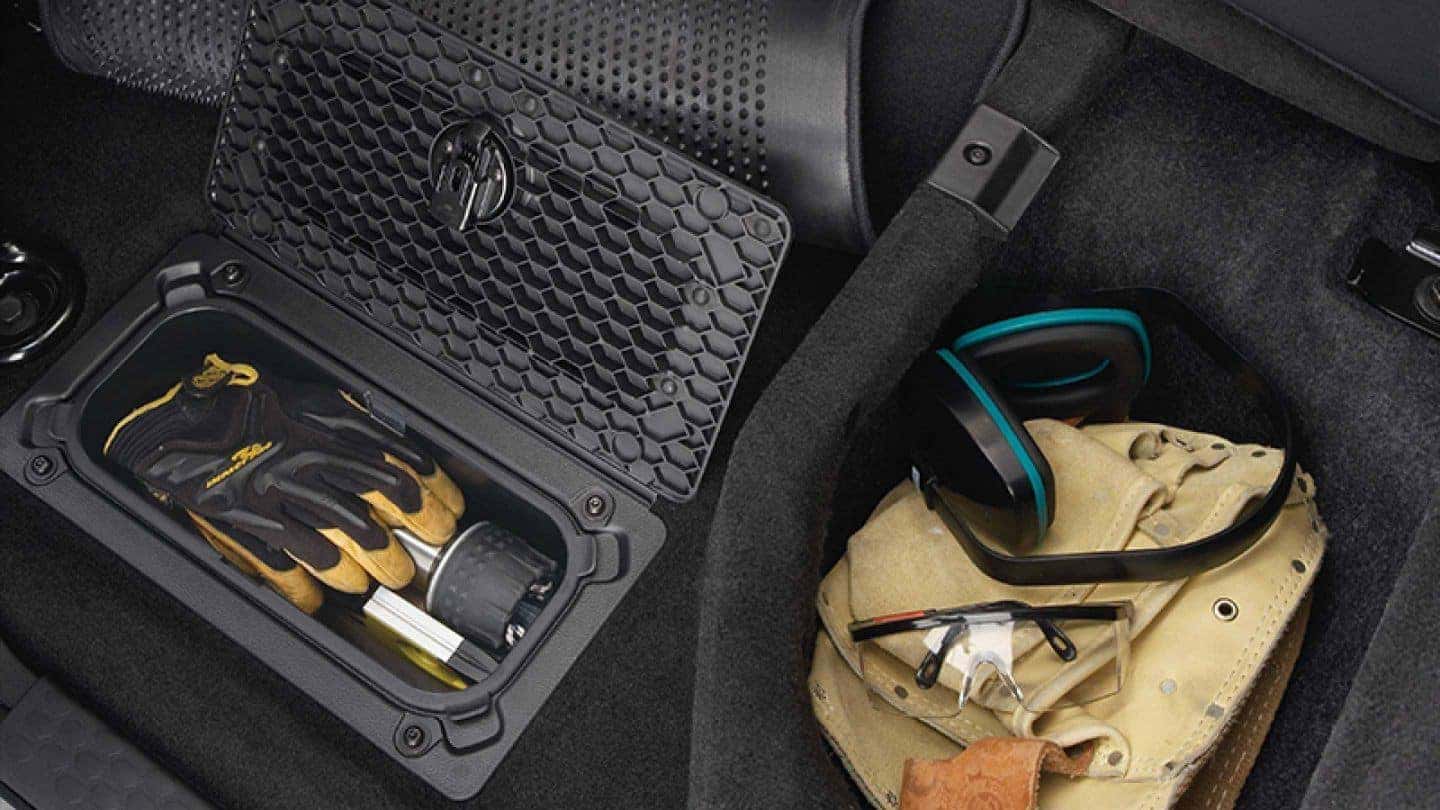 With Ram's available in-floor rear cargo compartment, you can always bring your gear and whatever else the job calls for. The storage compartment will keep your things safely stowed out of the way. No matter what you're storing, you can count on it staying protected and accessible. This feature is available on Ram Crew Cab models.
RamBox Cargo Management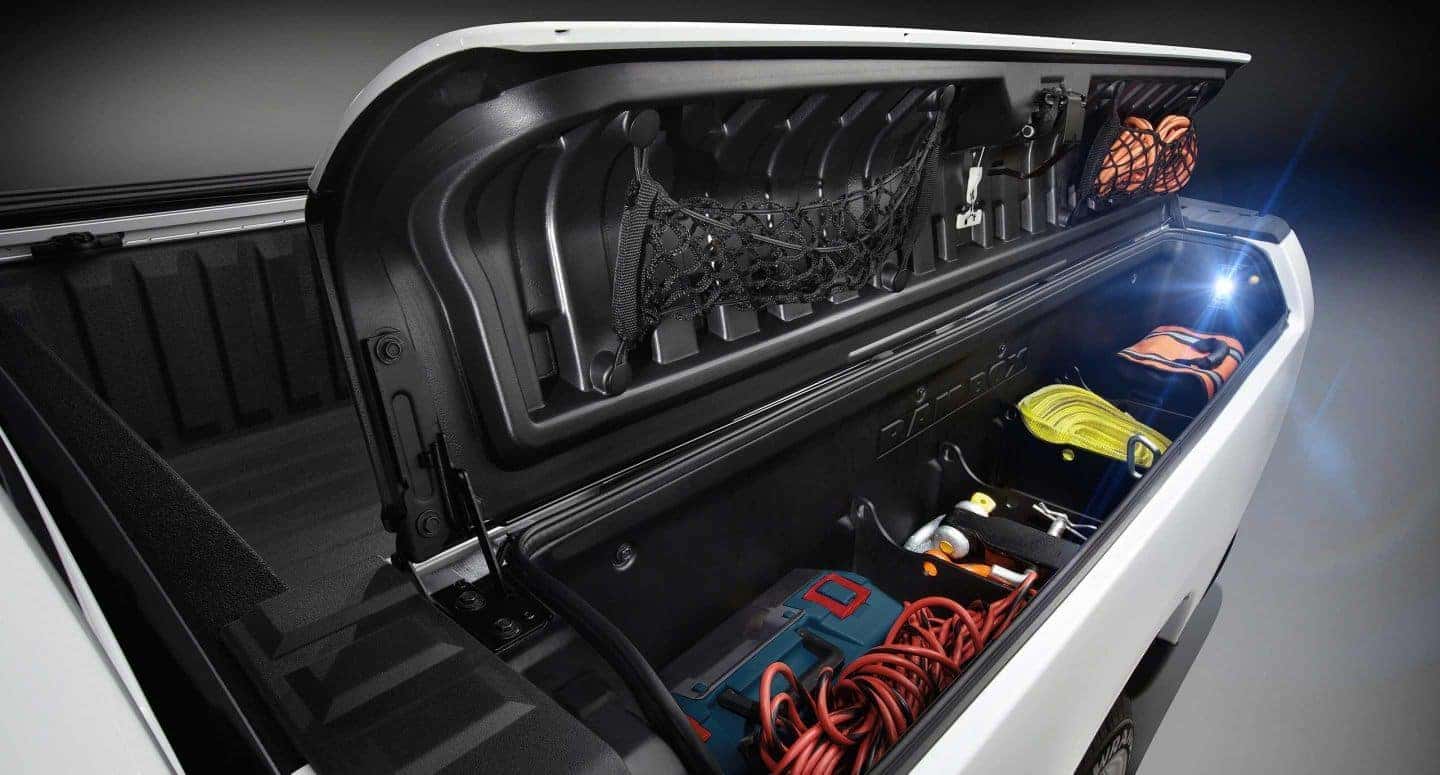 The available RamBox Cargo Management System is so much more than just a toolbox. It's a lit, secure, durable and drainable storage system that's incorporated into the side rails of your truck bed. And with the available Remote Keyless Entry with central locking, you can lock and unlock your cargo box with the push of a button. If you want to learn more about the RamBox, give us a call or stop by Landers CDJR of Norman.
Super Stow 'N Go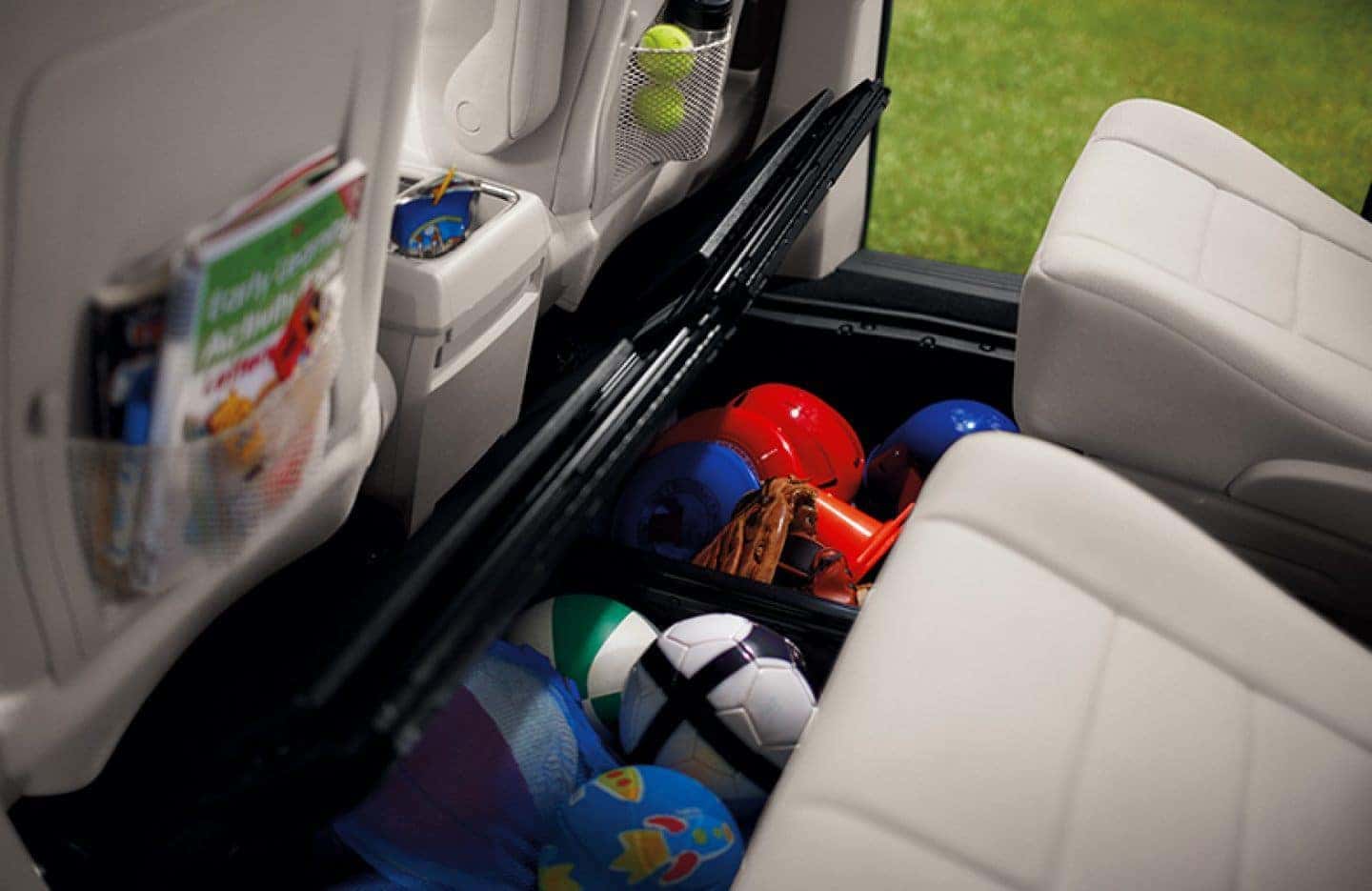 The 2018 Dodge Grand Caravan offers some clever storage solutions too, like the available class-exclusive Super Stow 'N Go. When the second-row bucket seats aren't folded into the floor, the in-floor bins provide an additional 12 cubic feet of hidden storage space. That means there's plenty of room for your soccer gear or party favors.
Front Seat Storage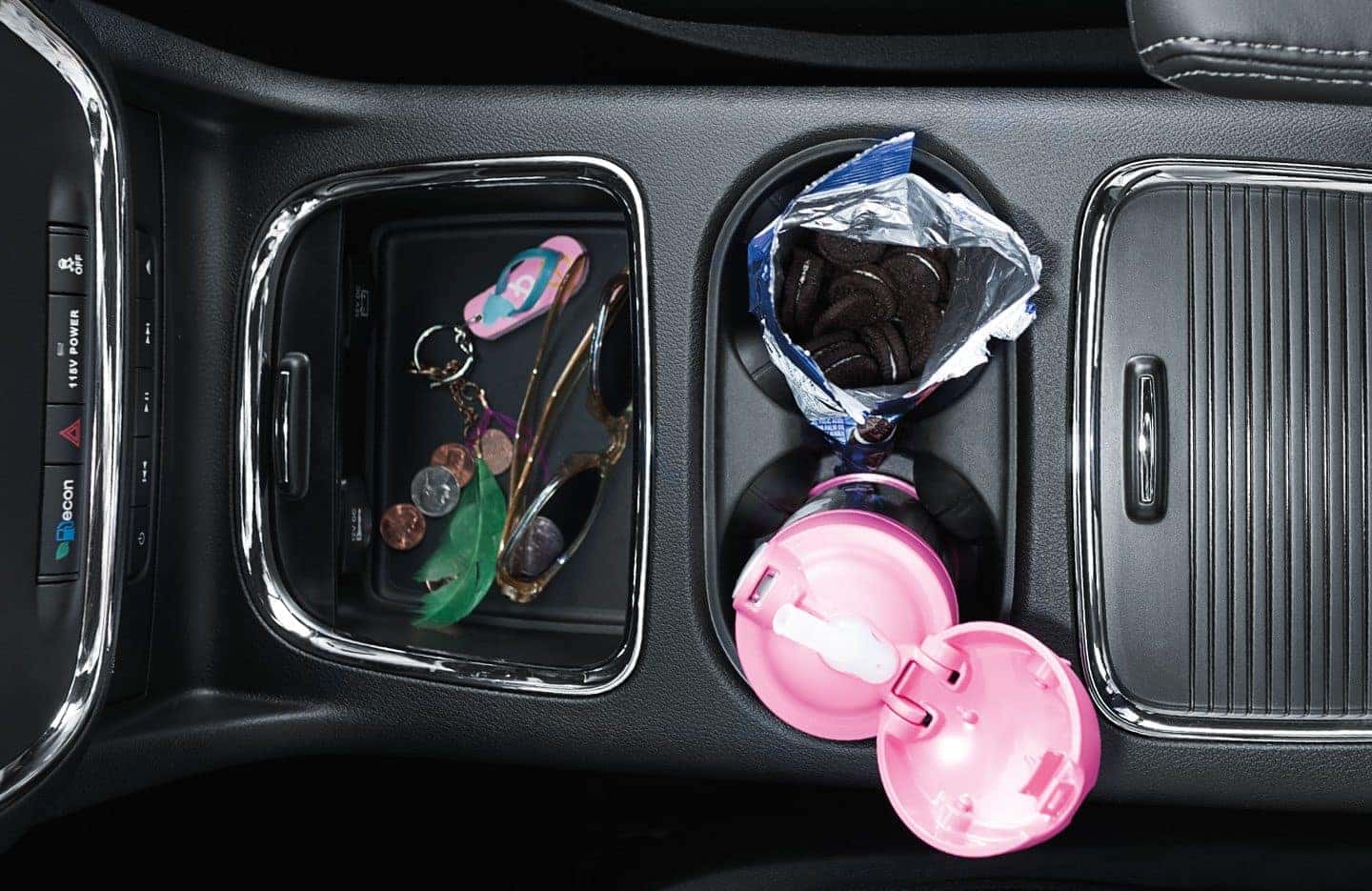 Those larger items aren't the only things you need storage for! Check out this front seat storage option in the 2018 Dodge Grand Caravan. Sunglasses, charging cords and other essentials can easily be stored within arm's reach so you can always keep your eyes on the road.
Cargo Area In-Floor Storage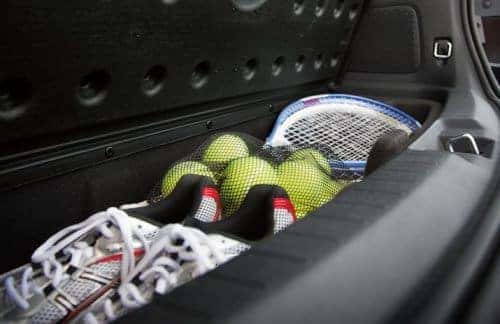 If you ever need to store anything out of sight, or even if there's just something you want to keep in your car but you don't always need to access, this cargo area in-floor storage is a great solution. It can be covered to keep out prying eyes, and it's big enough to hold longer items like baseball bats or Disney princess fishing poles. This storage solution is available in the 2018 Dodge Journey.
In-Floor Cooler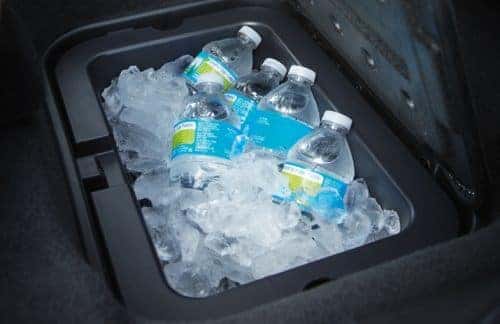 There's definitely no denying the coolness of this storage feature. That's because it's not only an in-floor storage bin, but it doubles as a cooler when you add ice. That means you can bring the team to the tailgate, have cold beverages ready at your campsite, show up to the T-ball game with cold drinks for the other parents, or whatever your heart desires. You'll find this feature in the 2018 Dodge Journey.
Utility Grid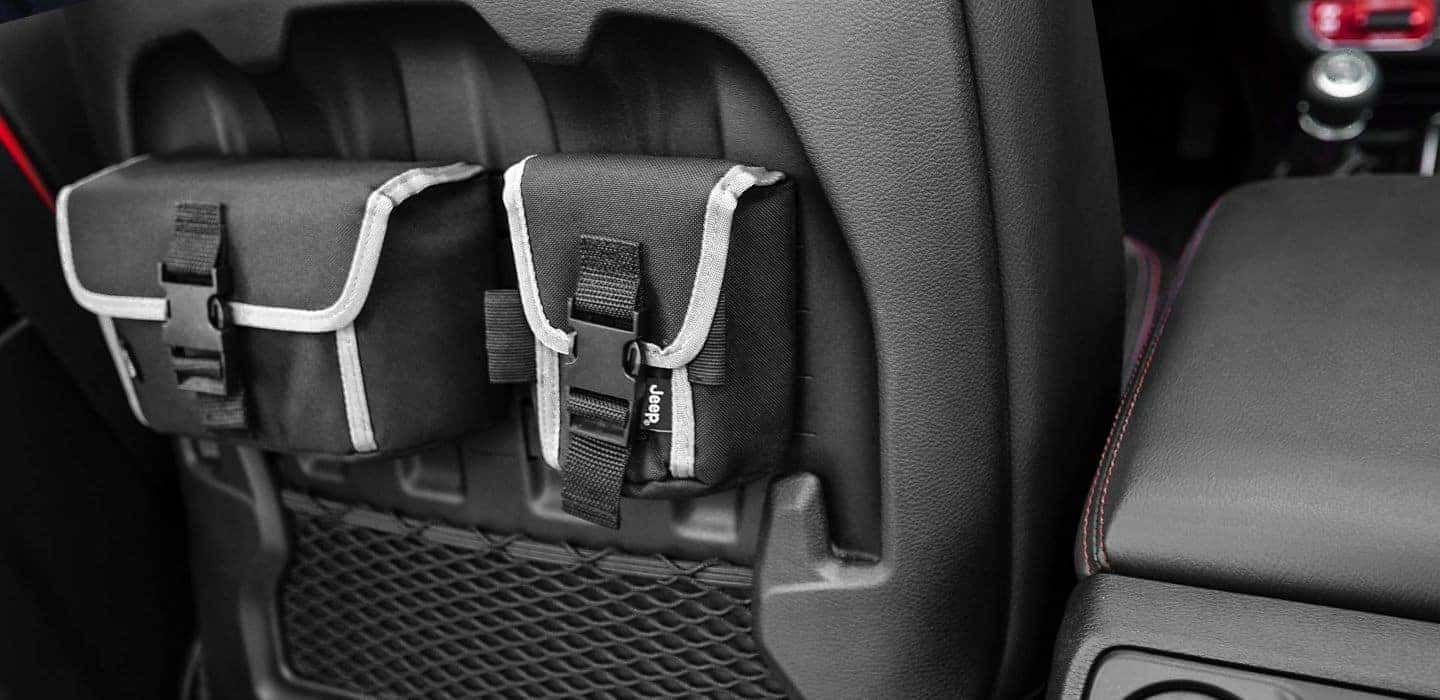 The new available Jeep Utility Grid was inspired by MOLLE-style tactical packs used by armed forces worldwide. It acts as an organizer and flexible storage system. Store a flashlight, first aid kit or water bottles for easy access whenever you need them. You can get this awesome feature with the 2018 Jeep Wrangler.
Hidden Storage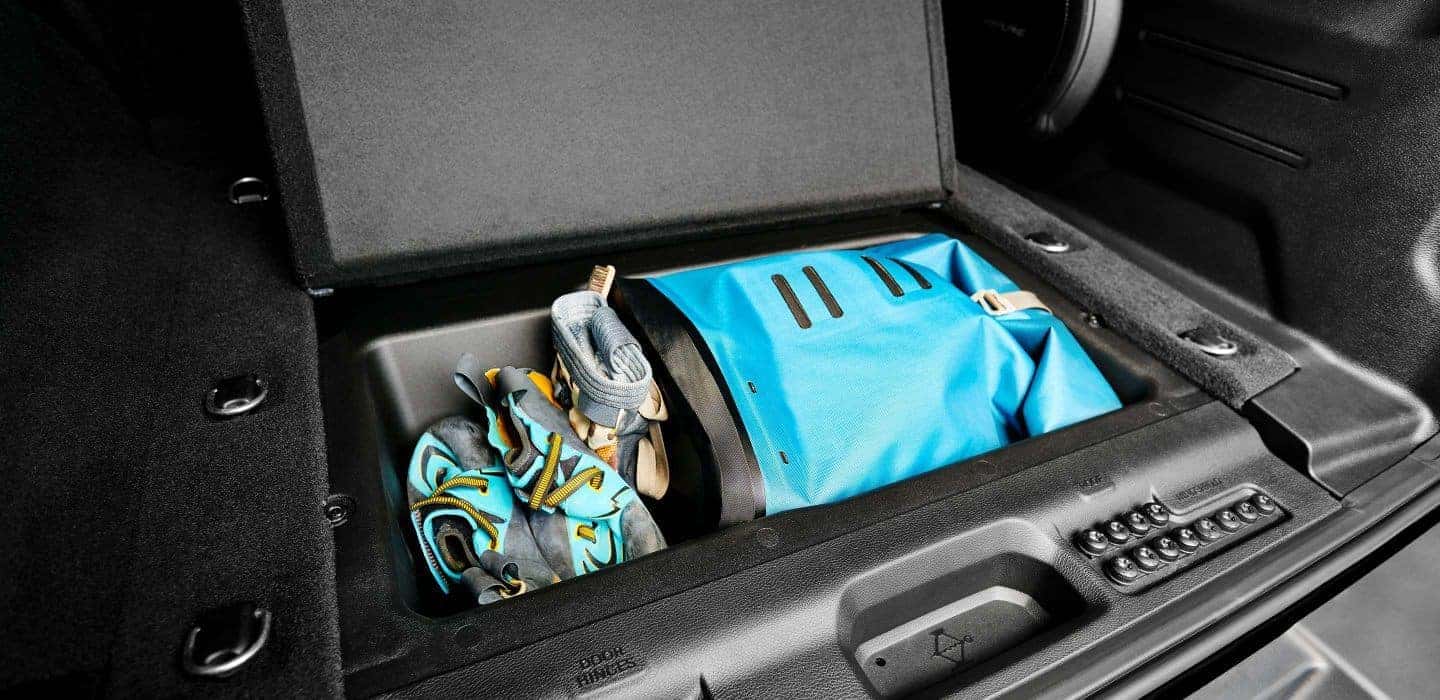 Yeah, you guessed it, we love in-floor storage! The 2018 Jeep Wrangler offers this feature along with a removable cargo floor that is designed to keep all your gear hidden from view. That's the kind of thing that will make you feel like a secret agent, or a superhero… or at the very least, just really sneaky.
Lockable Storage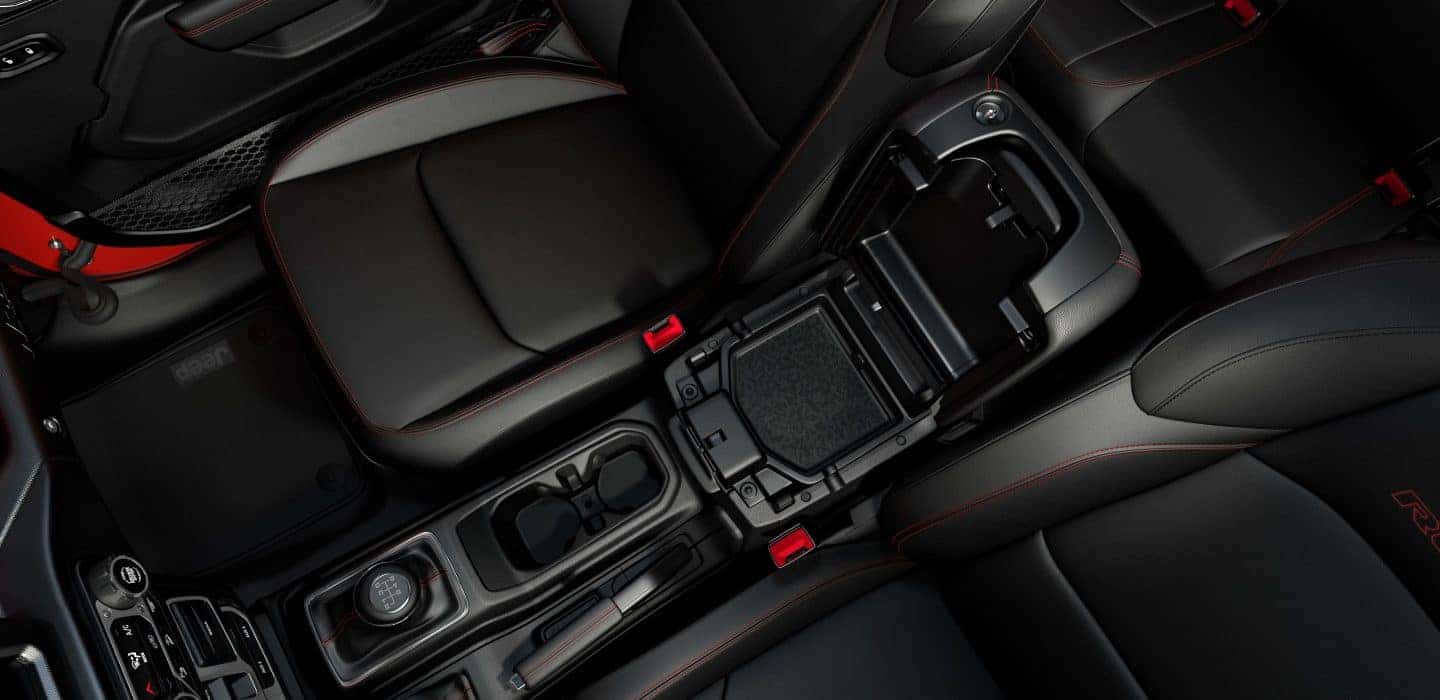 Another impressive storage feature of the 2018 Jeep Wrangler is the lockable storage. Both the glove box and the center console are both lockable to provide an extra layer of protection — helping to keep your items secure even with the top down.
What are your all-time favorite vehicle storage features? Do you think we missed anything on our list? Drop us a line on Facebook or Twitter to let us know!  If you want to check out some of these incredible storage solutions in person, stop by Landers Chrysler Dodge Jeep Ram of Norman.