9 Things Your College Student Should Have In Their Car Before They Hit The Road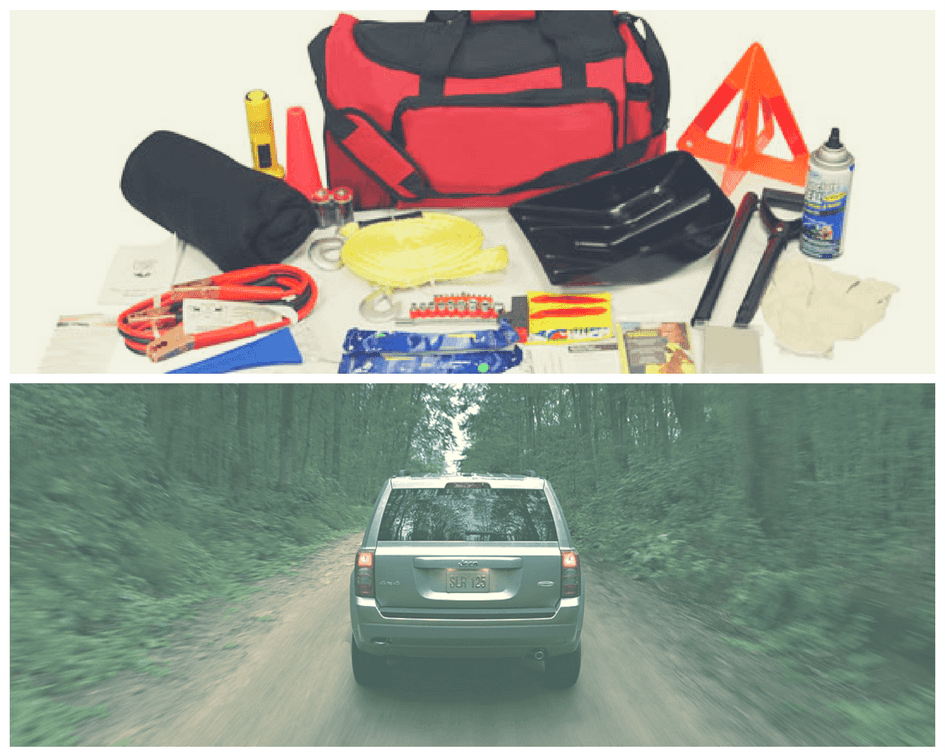 Now that school is back in session, our college students are back on campus (or living on campus for the first time!) and if we're lucky, they'll come home to visit us at least a few times during the semester. As parents, sometimes we tend to worry a little too much about the things we have no control over. But if we can ever get them home to visit, there are some things we can do to make them happy and ease our minds a little bit. Instead of wondering what might happen while they're on the road back to school, why not stock their car with a few essentials to help them stay prepared? Check out our list of 9 things your college student should have in their car before they hit the road.
Emergency Kit
They might roll their eyes at this one, but it won't hurt to have it and they'll be thanking you if they ever have to use it. You can buy pre-packaged car emergency kits online, or you can make one yourself. Include items like a flashlight, batteries, a bottle of coolant, a blanket, a small tool kit and a small first aid kit.
Jumper Cables
We don't like to think about it, but dead batteries happen! It's better to be prepared, especially if you're going to be on the road for a while away from home. These can live in the trunk and rarely even be seen, but they'll be the ones to save the day in the event of your college student's car not starting up.
Sunglasses
Sunglasses are actually really important to have in your car. Not only will they help prevent wrinkles from all that squinting, but they'll protect your college student's eyes from being damaged by the bright sun and the reflective vehicles on the road. Even if they have a pair of their own, it's always good to have an extra in the car in case you misplace or forget the other pair.
Spare Tire
Hopefully they'll never have to use this one, but if they do get a flat tire on the road it'll be a life saver. Of course, don't forget to include a tire jack and tire iron! There's not a whole lot you can do with the spare unless you have those things. Also, you might want to check and make sure your college student actually knows how to change a tire. It could be a teaching moment, and those are fleeting!
Duct Tape
Duct tape fixes everything, right? There are actually a number of ways duct tape could be used to remedy a situation with your college kid's car. All you have to do is make sure it's in there, and chances are it'll come in handy one day.
Water Bottles & Snacks
Sure, it's a sweet parent thing to do to give your kids snacks before they head back to school. But if you tuck some of them away out of reach, they could prove useful in sticky situations. If their car breaks down somewhere and leaves them stranded for a while, a few water bottles and granola bars will suddenly become your best idea ever.
Umbrella
It's always a smart idea to leave an umbrella in your car, because you just never know what the weather is going to do—especially in Norman! This is another item that could prove very useful in a less-than-ideal scene. If your college student gets into an accident and they have to stand outside of the vehicle while it's raining, at least an umbrella would provide one positive in a negative situation.
Mobile Charger
We promise, your college student will love you for this one. Having an extra cell phone charger in the car is perfect because let's face it, they forget their half the time anyway. If they can keep their devices charged, they can jam out to all the music they want, listen to their podcasts, and have no excuse not to call you with updates. Plus, you know they'll be able to dial 911 in an emergency situation.
Cash
Once again, they'll love you for this one. Leaving them with some cash is a nice treat for them, but it also ensures that if anything goes wrong on the road or their debit card is compromised, at least they will have a cushion so they won't be left with nothing. And you'll be the coolest parent around.
If your college student is in need of a vehicle to stock with these things, come by Landers CDJR of Norman or browse our inventory online.