2021 Ram 1500 in Norman, Oklahoma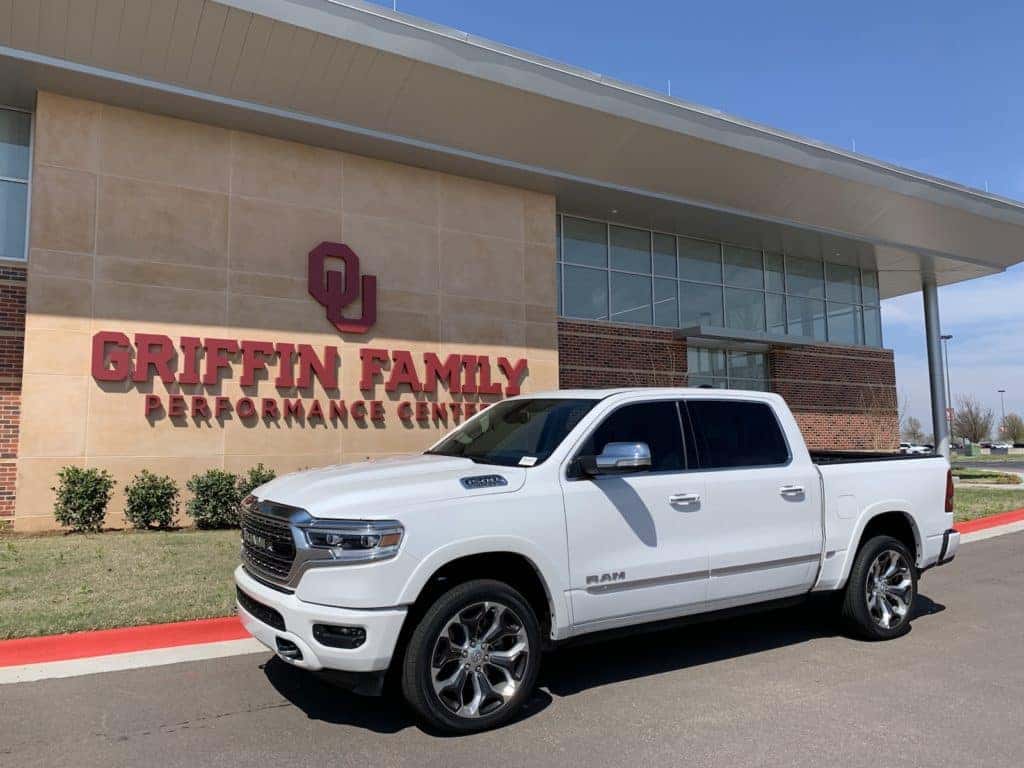 When you're looking for a truck to help you get more done when you don't have time for breakdowns, wonky "technology" or weak-kneed performance, there's only one answer: the 2021 Ram 1500. Built tougher to work harder, the 2021 Ram 1500 is available now at Landers CDJR of Norman, and it's going to be a game-changer for you at work or play. Want to buy a 2021 Ram 1500 in Norman, Oklahoma? Then come see us today for an exclusive test drive, or shop our selection of Ram 1500 models online right now.
CLICK HERE TO SHOP OUR SELECTION OF RAM 1500 TRUCKS
TOUGHER: It's not enough for a truck to just look great. It's got to work hard too. The 2021 Ram 1500 is the best-looking full-size truck on the road, but the muscular look is more than just skin deep. Under that beautiful skin is a truck that is tough enough to take your hardest day on the job in stride, with up to 12,750 pounds of maximum towing capability and 2,300 pounds of payload capacity. Equipped with the 3.0-liter EcoDiesel, the 2021 Ram 1500 is the most powerful half-ton diesel pickup available from any maker, delivering 480 lb.-ft of torque. Prefer a gasoline V8? There's none more legendary than the 2021 Ram 1500's 5.7-liter Hemi V8, now featuring the eTorque mild-hybrid system, which stores electricity in an onboard battery pack during normal driving, then delivers an instant boost of low-end grunt when you're towing or hauling.
MORE COMFORTABLE: Just because you need a Ram Tough Truck to help cut your day-to-day chores down to size doesn't mean that it should ride like a covered wagon. No truck rides better and features more practical, job-ready technology than the 2021 Ram 1500 either. Smoothing out the teeth-rattling humps, bumps and potholes is the 2021 Ram 1500's segment-exclusive link-coil suspension system, delivering the most comfortable ride in Ram 1500's class. Want an even smoother ride? They just don't come smoother than the 2021 Ram 1500 with the available Active-Level Four-Corner Air Suspension, which replaces the standard coil springs with heavy-duty airbags. Aired up or down with an on-board compressor, the system not only gives the 2021 Ram 1500 a luxury-car ride, it allows for automatic load leveling when towing or hauling, to help keep you safer and more in control on the highway.
SAFER: Whether you're towing, hauling, heading to work or out for a night on the town, the first job of any great truck is making sure you come home. No truck is better at keeping you secure and safe than the 2021 Ram 1500, thanks both to legendary Ram Tough engineering blended with the latest in today's cutting-edge safety technology. That includes cutting edge trailering features, like blind spot monitoring with rear cross-path detection that keeps an electronic "eye" on blind spots where your mirrors can see and alerts you if there's a vehicle lurking just out of your vision. Trailering in wet or otherwise slippery conditions, Electronic stability control uses millisecond-quick adjustment of braking and engine power to keep you sunny side up and headed in the right direction, even if you hit a slick spot. Taking off with a trailer in tow on a hill used to be a tricky chore, but not anymore thanks to the 2021 Ram 1500's Electronic Roll Mitigation, which helps keep your Ram centered as you move, and Hill Start Assist, which automatically detects when you're taking off on an incline and keeps pressure on the brakes until you start to move forward.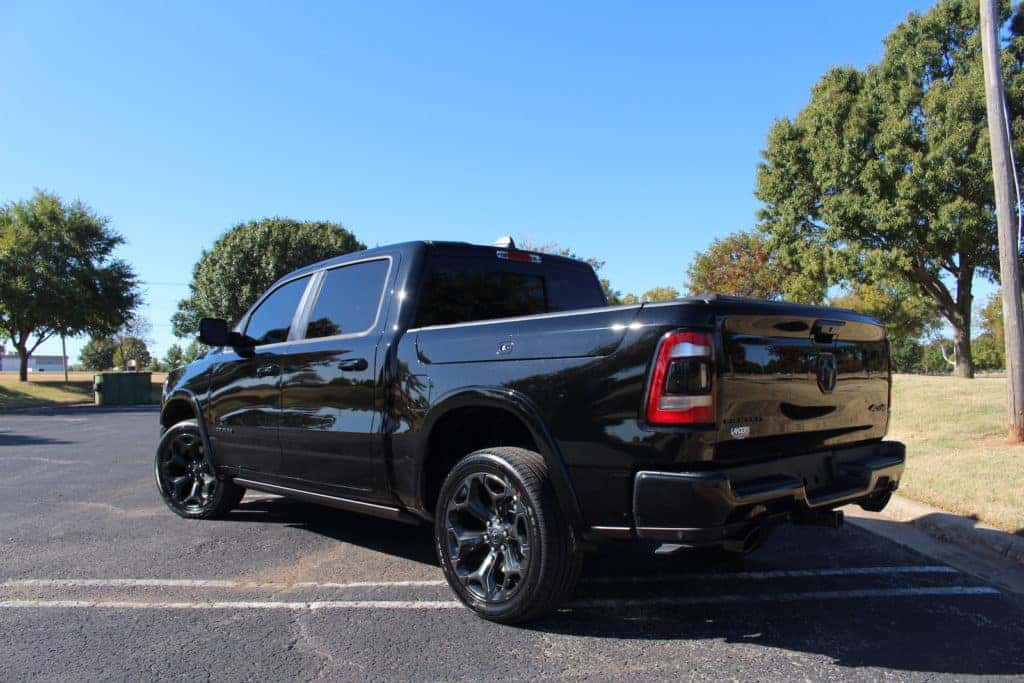 CHOICES: The 2021 Ram 1500 comes in many different trim levels to fit your needs. Trims include Tradesman, Big Horn, Laramie, Rebel, Limited Longhorn, Limited, and the high-horsepower TRX. The Tradesman and Big Horn are great for buyers on a budget who prefer value with style. The Limited and Longhorn trim levels are for truck drivers who want all the luxury and technology features they can get their hands on! The Rebel and TRX are made for ultimate performance and off-roading capabilities.
Take a look at this walkaround video we made for this generation of Ram 1500!
TRX: The legendary Ram TRX is here! With 702 horsepower and 650 lb.-ft. of torque, we've got the most exciting truck on the market. The TRX rockets from 0-60 mph in just 4.5 seconds. The TRX has several drive modes to tailor your experience behind the wheel. The body is widened and, for extra sportiness, you can outfit the Rambar and add extra LED lights! The Rambar adds a unique look to the truck bed and adds the versatility of mounting lights or other accessories.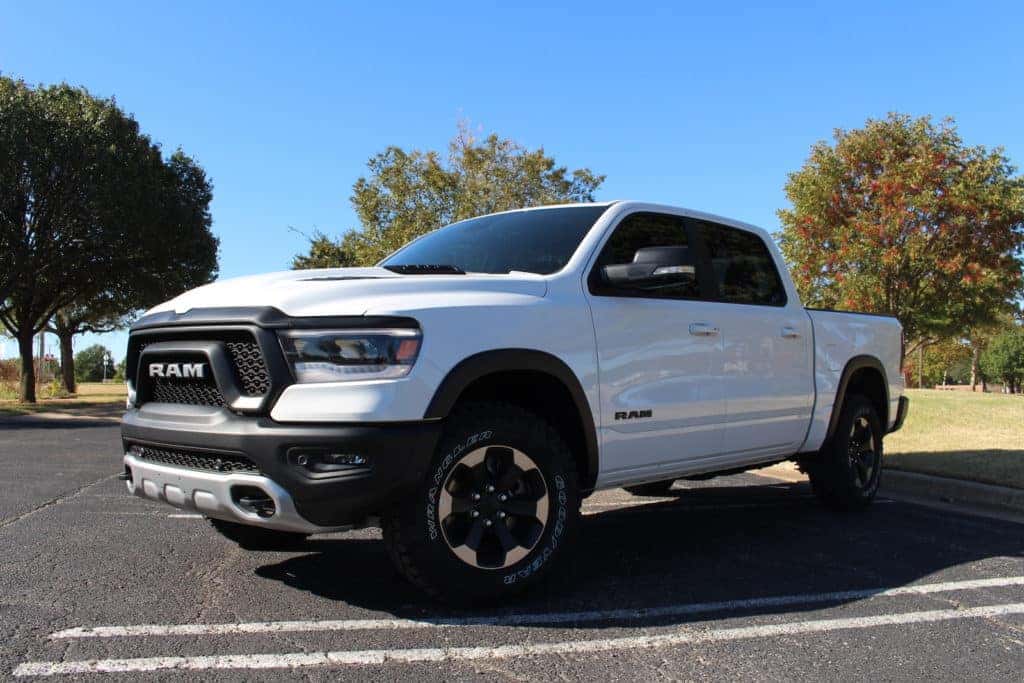 We don't have enough room here to talk about all the ways a 2021 Ram 1500 from Landers CDJR of Norman is going to change the way you work and drive. We can't wait to introduce you to the Ram 1500. Stop in today at Landers CDJR of Norman for a smile-inducing one-on-one test drive, or check out our full selection of 2021 Ram 1500 trucks at our website right now. We look forward to making you a customer for life, at Landers CDJR of Norman!