2018 Ram 1500 vs. 2018 Ford F-150 | Landers Chrysler Dodge Jeep Ram of Norman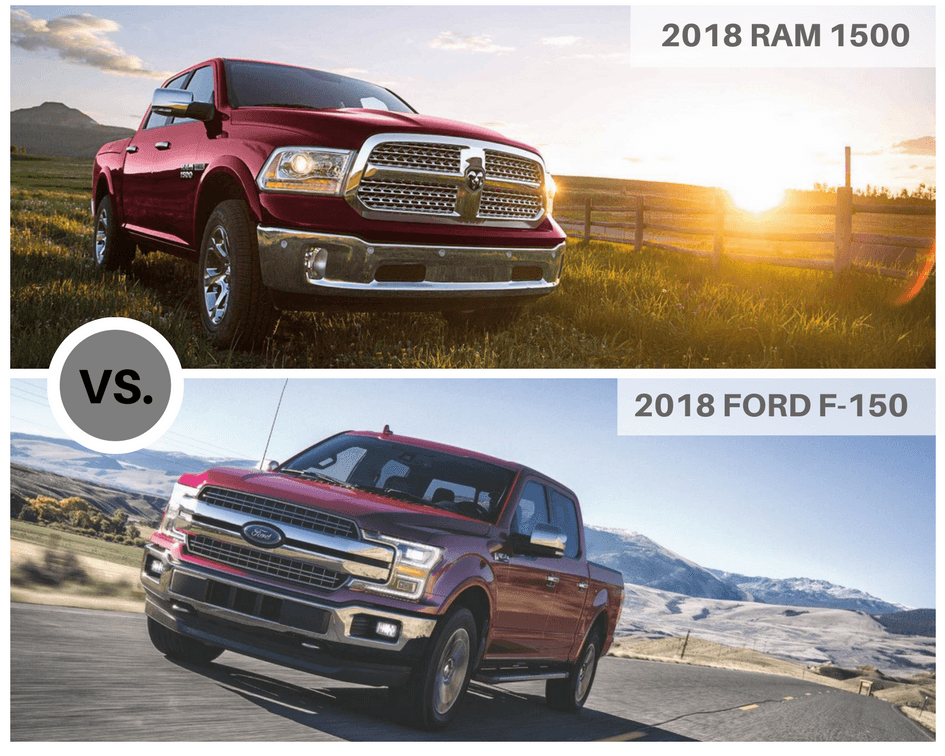 Are you in the market for a new pickup truck, but not sure which make to go with? Landers Chrysler Dodge Jeep Ram of Norman is here to help! Maybe you already have your eye on a couple of different trucks, or maybe you have no idea where to start. Either way, we hope to make your decision a little bit easier. Below, we will focus on comparing two popular pickup trucks: the 2018 Ram 1500 with the 2018 Ford F-150. Read on to get the skinny on these two trucks, and maybe we can give you some clarity about which truck would be the better fit for your lifestyle.
Performance & Affordability
When you compare the 2018 Ram 1500 and the 2018 Ford F-150, you start out with a pretty even playing field. Both trucks have an affordable starting price, with the Ford's MSRP being just slightly higher. The 2018 Ram 1500 starts out at $27,095 while the 2018 Ford F-15 starts at $27,610. The Ram will save you a little bit more, but they're close. The 2018 Ram 1500 also has a leg up when it comes to performance. The Ram offers 305 horsepower with its 3.6-liter V6 engine, or you can choose to get 395 horsepower with 420 torque in a 5.7-liter V8 engine. The 2018 F-150 offers a 3.3-liter V6, a 2.7-liter V6 or a 5.0-liter V8. In this category, the Ram maintains the lead despite both trucks being excellent options.
Styling & Safety
There's something special about the rugged and powerful appearance of a Ram truck, and the 2018 model is no different. It has an aesthetic appeal like no other truck out there. Compared to the 2018 Ford F-150, the Ram is also longer with a larger wheelbase. It has a larger fuel tank too, so you can get further and stop less. Retained accessory power is standard in the 2018 Ram 1500, but you'll have to pay extra for it in the 2018 Ford F-150.
If safety is your main concern, you should feel great about purchasing either one of these trucks. The two of them are well-matched in this area, offering features like multiple airbags, illuminated entry, low tire pressure warning, optional park assist and more.
Tech Features
The 2018 Ram 1500 makes convenience standard. A driver information center comes standard in the Ram, but you'll have to shell out some extra cash to get that feature on the 2018 Ford F-150. Another one of the Ram's standard features is satellite radio, which you would also have to pay extra for in the Ford. It wouldn't sound as good anyway though, since the F-150 only has four speakers and the Ram has six. The 2018 Ram 1500 is full of other little perks to make your ride more pleasant, too. The optional mini overhead console is a helpful feature that you won't find — even as an option — in the 2018 Ford F-150. Cruise control comes standard on the 2018 Ram too… but yeah, you guessed it, not on the F-150.
Well, we hope this gives you a good reference point to help you through your truck-buying journey. The best way to make such an important decision, of course, is to try out the trucks for yourself. Stop in and see us here at Landers CDJR of Norman, and we'll let you take one of our Ram trucks out for a test drive! Warning: Once you drive the Ram, you might never be able to drive another truck. Until you come to the dealership, you can check out our 2018 Ram 1500 inventory online.
Get directions to Landers Chrysler Dodge Jeep Ram of Norman.