2018 Chrysler Pacifica: Features You Might Not Know About
The 2018 Chrysler Pacifica is here, and it's changing the way people think about minivans. It's stylish, practical, convenient and high-tech — chock-full of surprising features we can't help but be a little obsessed with. Read on to learn more about this game-changing minivan and the nifty features you might not know about.
Drag 'N Drop Menu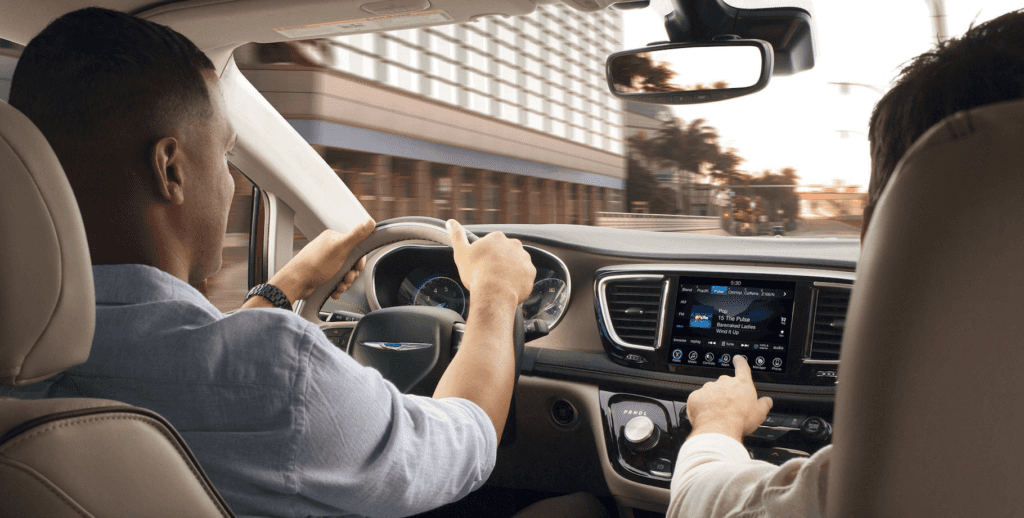 You might already know about the available Uconnect Theater, Uconnect 4 and Uconnect 4C entertainment systems with 8.4- and 10-inch touch screens. You might already know about all the awesome stuff you can do with them too, like accessing fully-integrated audio, navigation with 3D graphics, putting on Blu-Rays for the kids and playing built-in games. What you might not know about is a seemingly small feature that makes a huge difference: the drag 'n drop menu. The menu bar that lives on the bottom of the screen is actually completely customizable, so you can set it up with the things you access most. If the 'radio' button is in your main menu but you listen to Pandora more frequently, you can replace the radio button with the Pandora app and forget about having to swipe through pages to find it. We love it!
Stow 'N Vac Vacuum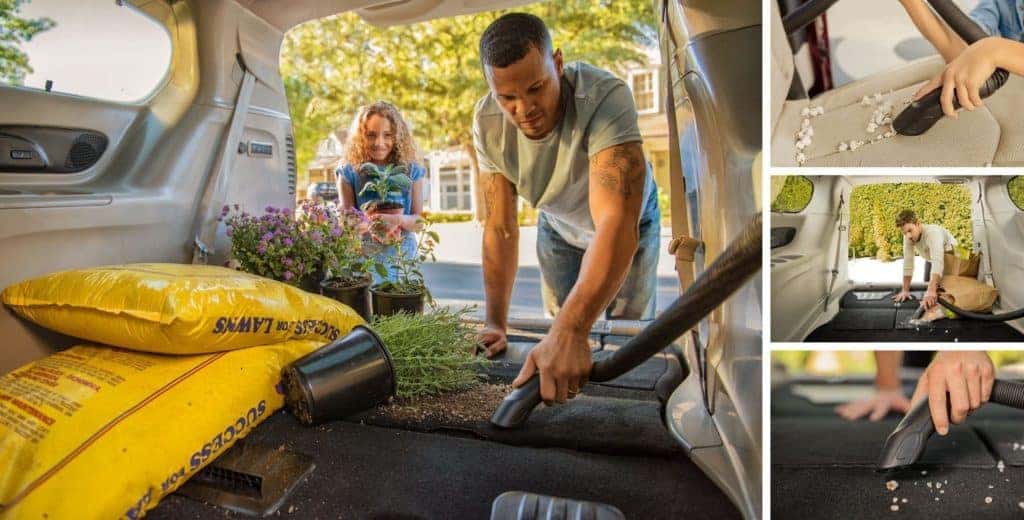 Okay, this feature is absolutely genius. Minivans are often popular with parents of little ones, so messes are inevitable. This feature caters to that market perfectly, but it's also a fantastic idea for drivers of all ages and cars of all makes and models, if you ask us. The Stow 'n Vac built-in vacuum cleaner is the most powerful vacuum in the segment, allowing you to take care of messes when they happen without the hassle. The hose extends throughout the entire cabin with slack to spare, so it's simple and convenient in the best possible way. Thank you, Chrysler!
Surround View Camera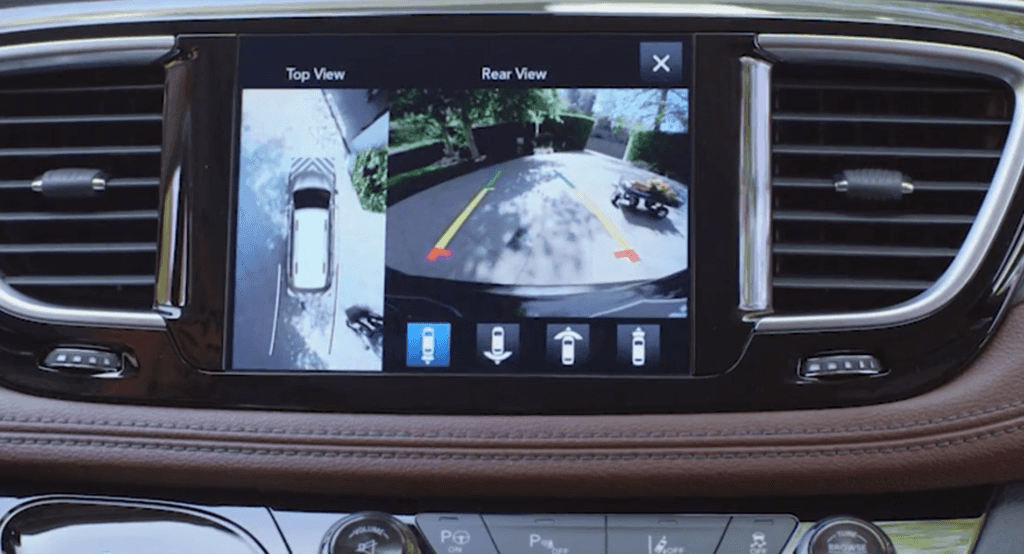 With the available 360-degree Surround View Camera feature, you really can have eyes in the back of your head…and on the sides, too. This system gives you a bird's-eye view of your Pacifica, using four strategically-placed cameras positioned around the van to create a fully stitched image. So you can forget about blind spots and hidden obstacles. Life just keeps getting easier with this van!
Hands-Free Sliding Doors & Power Liftgate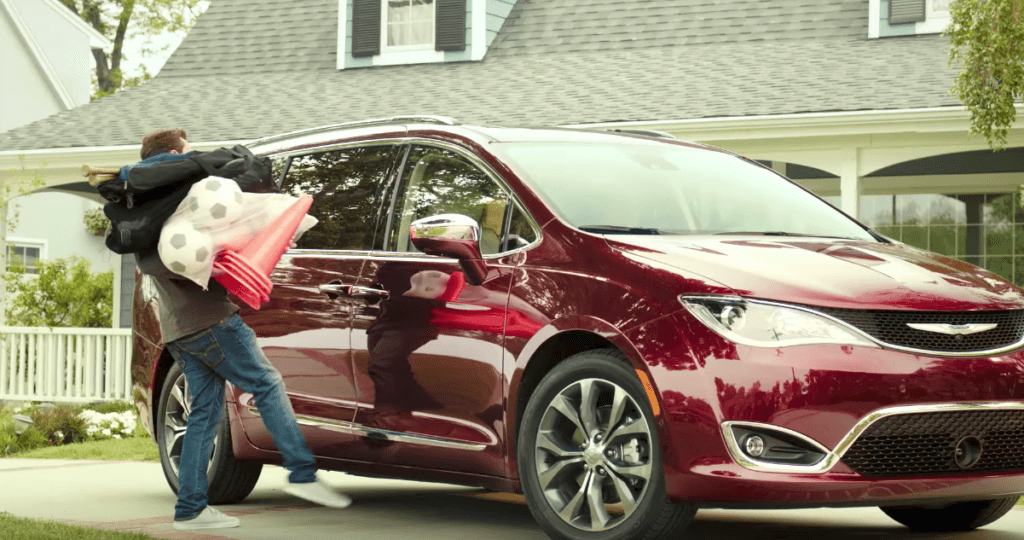 As a parent, your hands are full a lot of the time. That can make loading the car more complicated than it should be, and Chrysler has been paying attention. Whether you have a baby on your hip, arms full of grocery bags or sports gear for the big game, now you can open the doors to your Pacifica without having to put anything down. To open the sliding side doors, all you have to do is kick your foot below the sensors and the door with automatically start sliding open! Impressive, huh? You can do the same thing if you're loading up the trunk, too! With a simple kick of your foot, you can open the hands-free power liftgate just as easily. What a relief.
Hybrid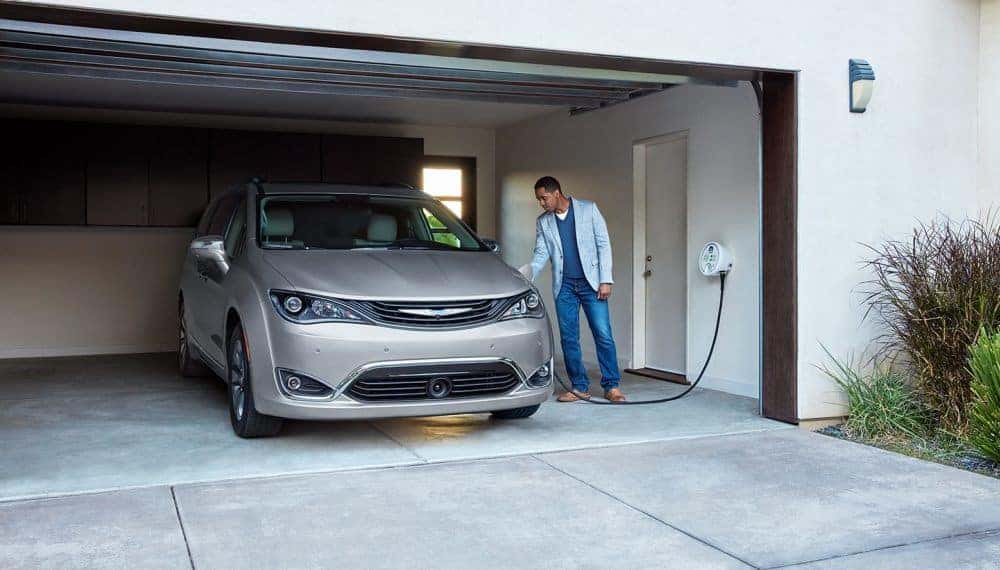 The Chrysler Pacifica goes above and beyond in every way, so it probably shouldn't be that surprising that they did something this huge. The Chrysler Pacifica Hybrid model holds the title of being America's first-ever hybrid minivan, and we think that's pretty exciting. This ride offers all the same amazing features of the Chrysler Pacifica while keeping it ultra efficient and eco-friendly. So if you love the idea of the 2018 Chrysler Pacifica but you love the environment even more, the hybrid model is a very attractive option.
Let us know what your favorite feature of the 2018 Chrysler Pacifica is! To check out the amazing mini-van in person, stop by Landers Chrysler Dodge Jeep Ram of Norman today.